Description
Art Museum of the Americas (AMA) and Hola Cultura (HC), with the support of the DC Mayor's Office on Latino Affairs, invite you to a Sunday afternoon mural festival!
Sunday, July 14, 2019, form 1 p.m. to 5 p.m.
Enjoy a free, fun and family-friendly Sunday afternoon of programming highlighting the city's murals and supporting local artists.
HOLA CULTURA DC LATINO MURALS BUS TOUR / GUIDED TOUR OF THE OAS AMA MURAL TUNNEL "ROOTS OF PEACE"– A hidden gem! / VIDEO SCREENINGS / ARTIST TALKS / PANEL DISCUSSION / LIVE MUSIC / LATIN AMERICAN CUISINE FOR SALE
Schedule of Events: 1 p.m. to 5 p.m.
1:30 p.m.: Cultura Plenera performs Bomba y Plena music in the garden (weather permitting; indoors if it rains)
1:45 p.m. – 2: 15 p.m. Guided tour of the tunnel mural (530 feet long) by the late Uruguayan artist Carlos Páez Vilaró that runs underneath the museum linking two OAS buildings (20 people maximum. Click on Register to sign up.)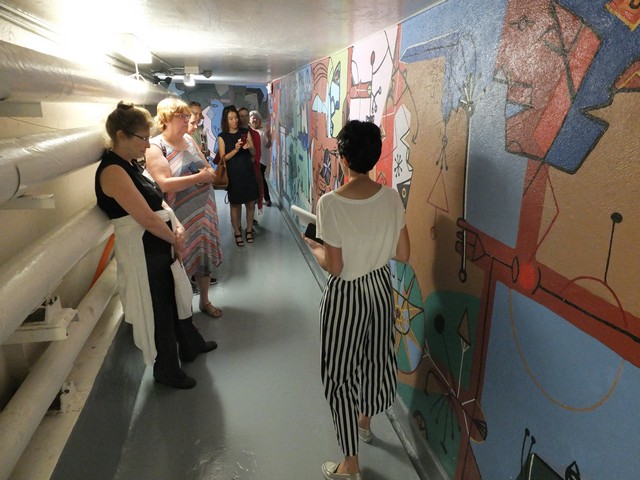 2 p.m. - 3 p.m.: Panel discussion with DC muralists will take place in the large 2nd floor gallery.
2 p.m. - 5 p.m.: The American University Humanities Truck will be playing music and showing HC videos outside in the parking lot.
3:15 p.m. – 4:45 p.m.: Hola Cultura will debut our new bus tour of DC Latino murals with free tour. Guided tour leaving from the front steps of the museum (40 people maximum. Click on Register to sign up.)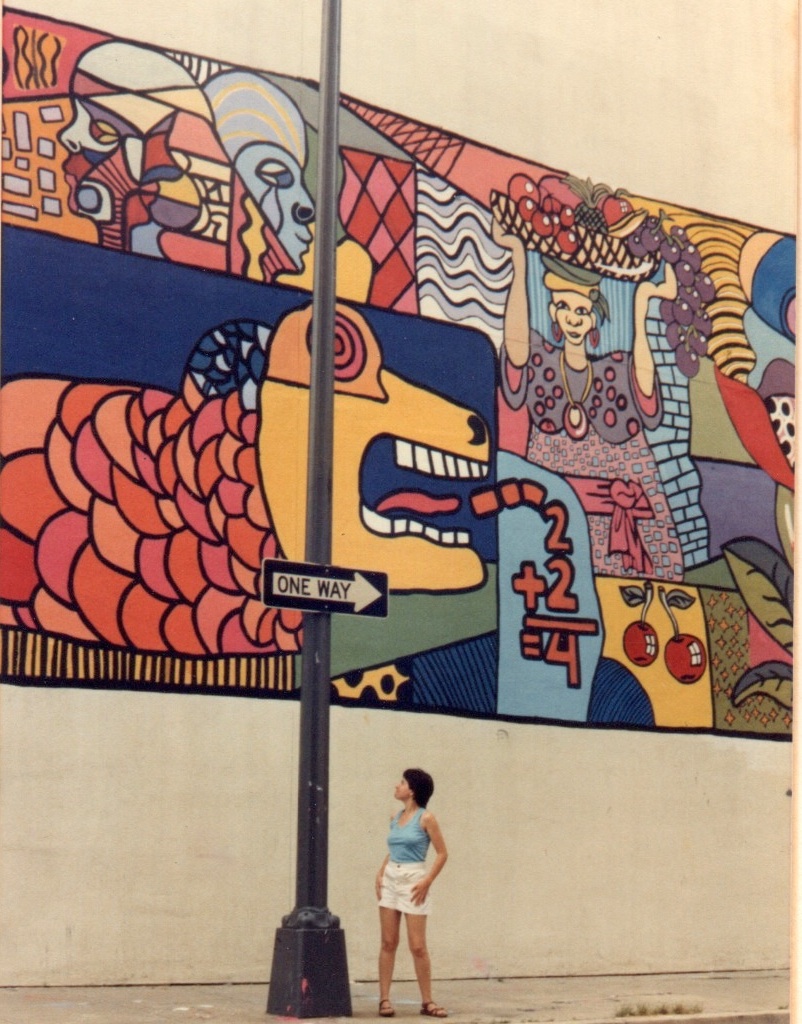 All DAY ACTIVITIES
- Guatemalan artist Ubaldo Sanchez will create a sawdust carpet in the museum's garden (weather permitting)
- HC's webumentaries and interviews with muralists will be screening throughout the festival both inside the museum and inside the Humanities Truck.
- The AMA has two current exhibitions on display: "Roots of Peace" Carlos Paez Vilaró Works and Writings, and "Rafael Soriano: Cabezas (Heads)"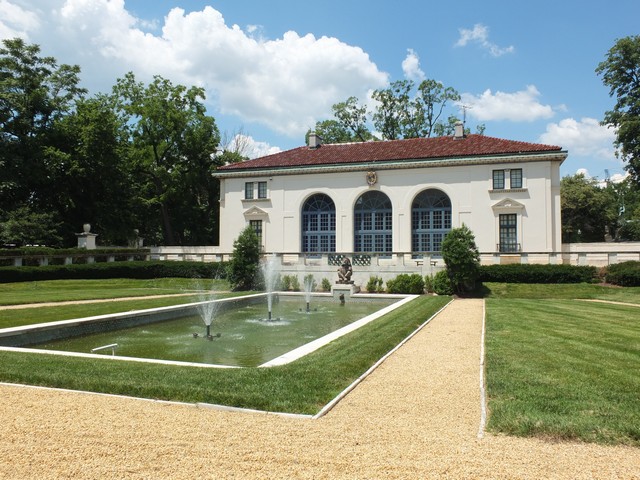 - Meet local artists and nonprofit leaders in the Logia area on the ground floor of the museum.
- The local company Majoh Gourmet will be selling empanadas, arepas and Colombian Salpicon fruit salad and beverages in the parking area.