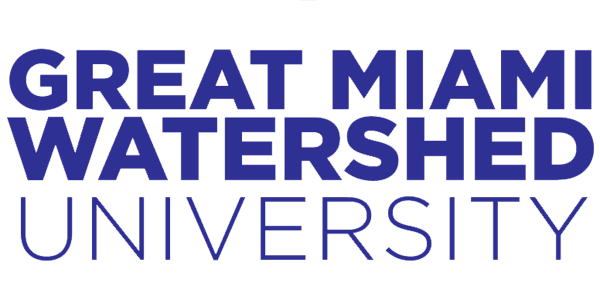 Municipal-Agricultural Watershed Partnerships
Municipal/agricultural partnerships provide an avenue for municipal water treatment plants to achieve their clean water discharge regs
About this event
Join us for a presentation on how Wisconsin, Illinois, and Iowa are improving water through municipal - agricultural partnerships.
Ohio has the opportunity to seize upon this concept as a part of the US EPA's push to bring more NPDES permits into full compliance. This strategy would allow voluntary watershed work to count towards permit compliance.
We all want and need clean water, so Sand County Foundation and the Environmental Policy Innovation Center are leading an effort to forge partnerships between municipalities in the Mississippi River Basin and the farmers in their watershed to improve water quality and save taxpayer dollars.
Through specially-drafted agreements, these municipal/agricultural partnerships provide an avenue for municipal water treatment plants to achieve their clean water discharge requirements by investing in conservation practices on nearby farms.
Thanks for these creative agreements, cities may be able to avoid making costly upgrades to their water treatment plants, and usually can achieve compliance at less cost. The benefits are not just economic. Relationships form between urban and rural citizens; improved water quality helps many drinking water utilities; and farm conservation practices often improve wildlife habitat, reduce flooding and improve the farm's bottom line.
We look forward to seeing you on December 15, 2021!
SPEAKER - BARTLETT DURAND, DIRECTOR - WATER QUALITY PARTNERSHIPSBartlett joined Sand County Foundation to facilitate agreements that allow municipalities and utilities to achieve water quality goals by working with farmers and agriculture groups. His work is focused on developing documents that local government and state agencies can use to reach agreements that create enough certainty for cities and sufficient clarity for regulators that water quality goals will be met in the future. Bartlett is a creative attorney and businessman with more than 20 years of experience in academic research, complex litigation, mediation, transactional work and extensive contract work focused on business outcomes. He has started three successful businesses: an artisanal farm-based cheese line from his family's dairy; a USDA-inspected meat processing business; and a retail butcher shop, The Conscious Carnivore.