About this Event
Mungion
Since their inception in Spring of 2015, Mungion (pronounced mung-yin) is quickly becoming known for theirundeniably explosive and charismatic live shows. The Chicago-based four-piece is rooted in their ambitious compositions and improvisational ability. Drawing inspiration from a wide array of musical styles, they create a raucous, yet jubilant sound all of their own.
Known for their whimsical songs and goofy stage antics, Mungion's joyous presence is a natural extension of its members, making for live performances that are infectiously lighthearted and deeply sincere. However, underlying the band's quirky nature is a tremendous amount of virtuosity across all of its members. Combined, this talent and playfulness emboldens the group to be fearless in the studio and on stage. Mungion is guaranteed to have you smiling ear to ear and leaving wanting more.
mungion.com • Facebook • Instagram • Twitter • Youtube
Acid Cats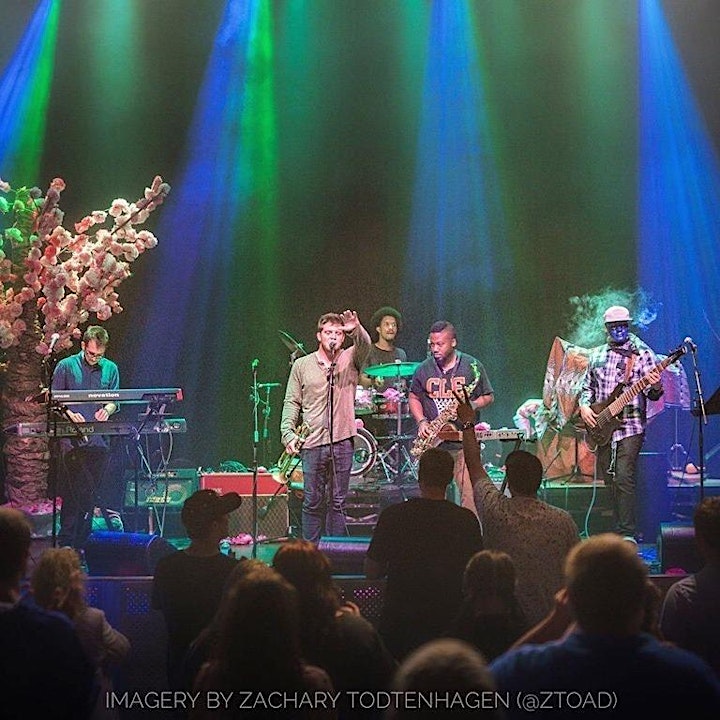 Akron Bred Acidic Jazz Rock Are An Energizing Quintet That Will Make You Move
Acid Cats has been continuing to play and generate buzz since they stepped in the NE Ohio music scene. New material is being written and recorded through the fall, but you can look for "Crosby Street " and "All In a Day's Work" on bandcamp.com
The band is continuing to look for opportunities to grow and play to new audiences as their musical adventure continues.
Acid Cats is an energetic quintet that sets syncopated melodies on top of driving grooves to make you stand up and move! An installment of instrumental madness piecing together Funk, Jazz, Latin, Rock, and Soul into a fierce Fusion of our musical influences. Acid Cats has been hard at work on some brand new recordings and would love to share this new music with you live!!
acidcatsmusic.com • Facebook • Twitter • Spotify • Youtube