Description
You are cordially invited to attend the USA EB-5 Expo taking place in Mumbai on October 27th from 1.30pm to 5.30pm. This expo will present information about immigration to America through investment for you and your family. Have all of your investment-based US immigration questions answered. You will get to meet a well qualified US immigration attorney who will give you personalized information on immigration options for you and your family. You will get information about a US-based investment opportunity which can help you and your family get Green Cards fast.
PROGRAM
What are the basics of USA Immigration? What are the main categories of immigrating to USA - both for temporary visas and permanent Green Cards?
What is an EB5 investment opportunity?
What is US Congress (parliament) doing on US immigration law?
What is the effect of President Trump on US immigration so far? And what will it likely be in 2018?
How does the EB5 application process work?
What are the risks and rewards of EB5 investment?
Final Session:1-on-1 Questions and Answers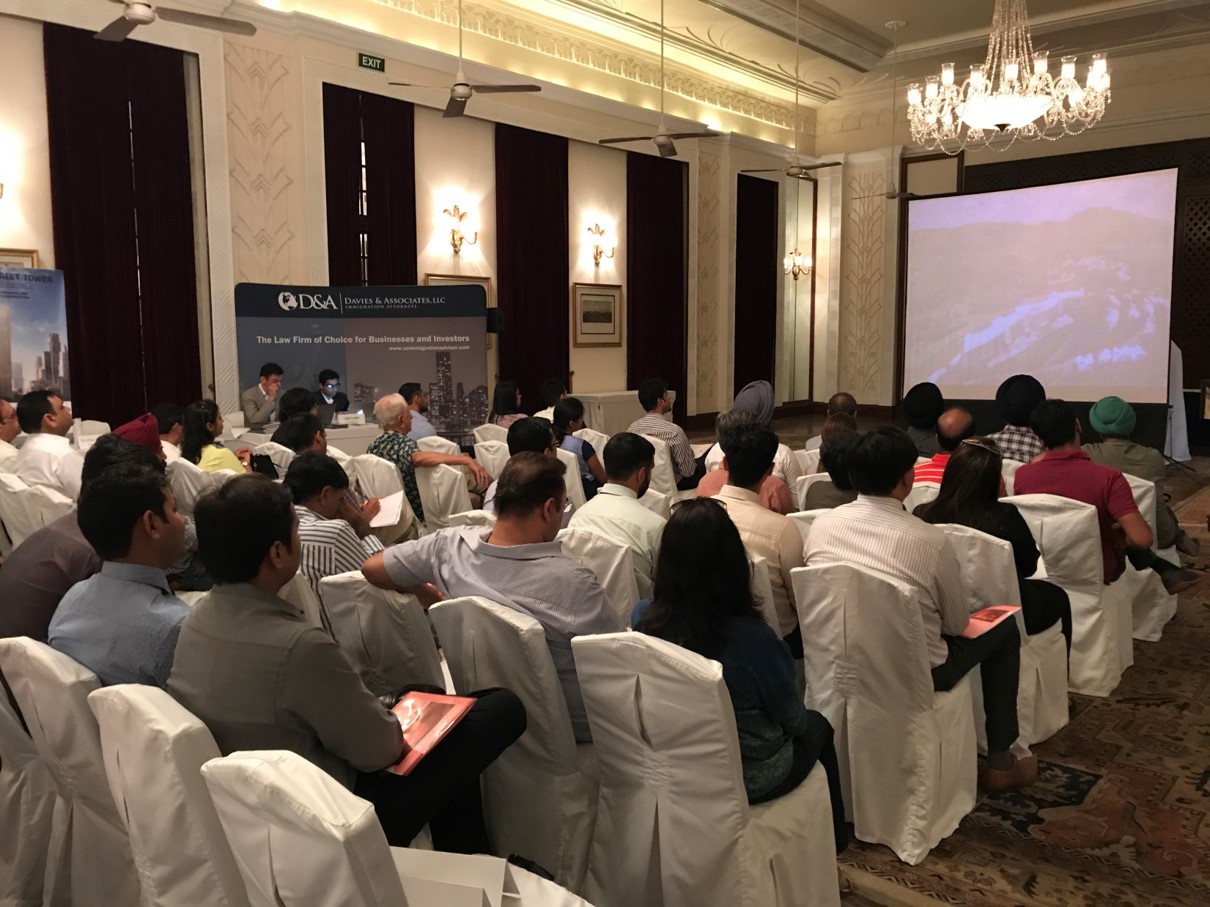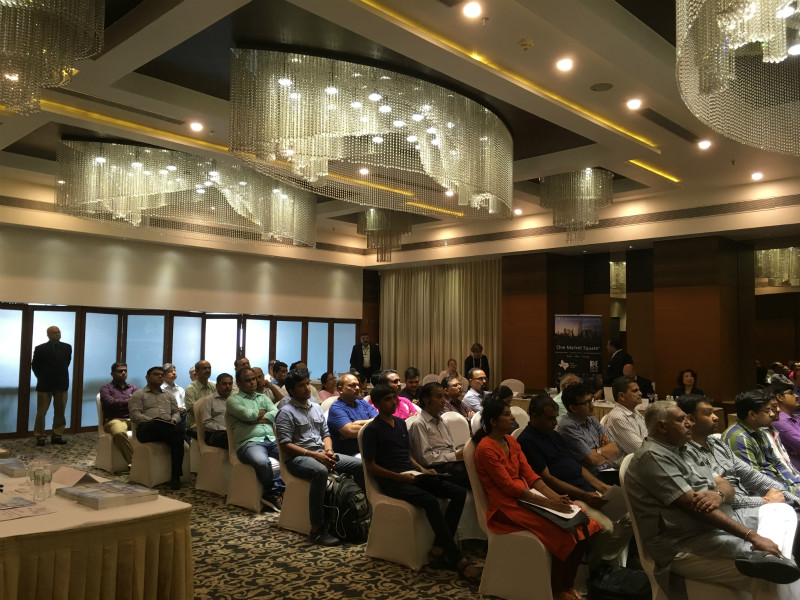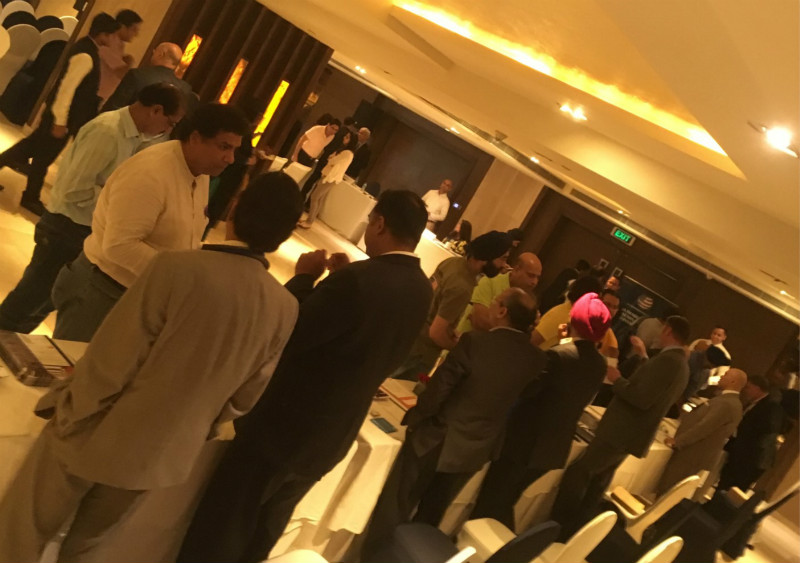 Testimonials
"The presentation shared by the Immigration attorney which comes all the pros and cons of EB-5 Investment" – A. G
"Basic knowledge about this program and risk factor involved in the program" – Anonymous
"The expo is very valuable and knowledgeable" – Anonymous
"Networking with various stake holders is valuable, can include bankers like us to clarify on transaction processing" – S. D
"The expo has provided a good platform to the investors for get all information on EB5 program, regional centers, attorneys which will facilitate decision making to Invest. - Anonymous
What is an EB-5 Investor Visa?
An EB-5 investor visa is a United States visa which provides a green card for foreign nationals who invest money in the United States creating 10 US jobs.
Speakers:
Samuel Newbold, US Immigration Attorney, Senior Associate - BMK

Mr. Newbold is a senior associate at BMK, joining the firm in 2011. He is experienced in a wide range of employment based, family based, and investment based immigration matters. Mr. Newbold works primarily with foreign business owners, business professionals, multinational companies, and investors seeking immigration benefits via E, H, L, and O nonimmigrant visas as well as EB-1, EB-2, and EB-3 immigrant visas. Mr. Newbold also manages BMK's EB-5 Practice Group, representing individual investors, Regional Centers, and developers. He has successfully counseled hundreds of individual EB5 investors and their families through the entire EB5 process and has one of the highest approval ratings in the industry. He has successfully counseled dozens of Regional Centers and developers looking to utilize EB-5 capital in their projects and continuously advises his Regional Center and developer clients on EB-5 compliance best practices.
Judy Wang, Vice President - Bridge Investment Group, LLC
Judy holds a Bachelor degree in Chinese Literature from the Renmin University of China. Prior to serving for BIG, she worked as chief secretary of Chinese Fund Management of America Association and senior manager of Yerman Group with extensive experience in copy editing, content writing and distributing press releases to targeted media Additionally, Judy is a cultural writer and has published the book: A Pass to Europe - Red Book.
Phillip Mendiola, COO - Bridge Investment Group, LLC
Mr. Mendiola-Long currently resides in the United States Commonwealth of the Northern Mariana Islands on the island of Tinian. Mr. Mendiola-Long has been a highly sought-after advisor and expert and has been involved and employed in various areas of local state government such as the Department of Commerce, the Mariana's Public Land Trust, the Governor's Military Task Force, the CNMI Free Trade Zone Authority, Military Liaison for the Island of Tinian, Tinian Representative to the Submerged Land Task Force, Chief Financial Officer for the Municipality of Tinian and Aguiguan and as Senior Policy and Research Advisor for the Mayor of Tinian. He is the former Chairman of the Mariana's Public Land Trust, which is a US$80 million government trust fund tasked with making sound investments on behalf of the state government. Mr. Mendiola-Long has attended the Fiduciary College held at the Stanford Law School Executive Education Program, and he is also certified by The University of Pennsylvania Wharton School for Pension Funds and Investment Management in the Executive Education Program. In 2010, Mr. Mendiola-Long was appointed by U.S. Secretary of Commerce, Gary Locke to represent the Commercial Service District Export Council in the Asia Pacific Region. Mr. Mendiola-Long's role as a U.S. Commerce Appointee to the District Export Council is to promote and increase U.S. Exports from the U.S. Pacific Islands.