Description
You are cordially invited to attend the USA EB-5 Expo taking place in Mumbai on January 15th from 1.30pm to 5.30pm. This expo will present information about immigration to America through investment for you and your family. Have all of your investment-based US immigration questions answered. You will get to meet 5 well qualified US immigration attorneys who will give you personalized information on immigration options for you and your family. You will get information about 9 US-based investment opportunity which can help you and your family get Green Cards fast.
PROGRAM
What are the basics of USA Immigration? What are the main categories of immigrating to USA - both for temporary visas and permanent Green Cards?
What is an EB5 investment opportunity?
What is US Congress (parliament) doing on US immigration law?
What is the effect of President Trump on US immigration so far? And what will it likely be in 2018?
How does the EB5 application process work?
What are the risks and rewards of EB5 investment?
Final Session:1-on-1 Questions and Answers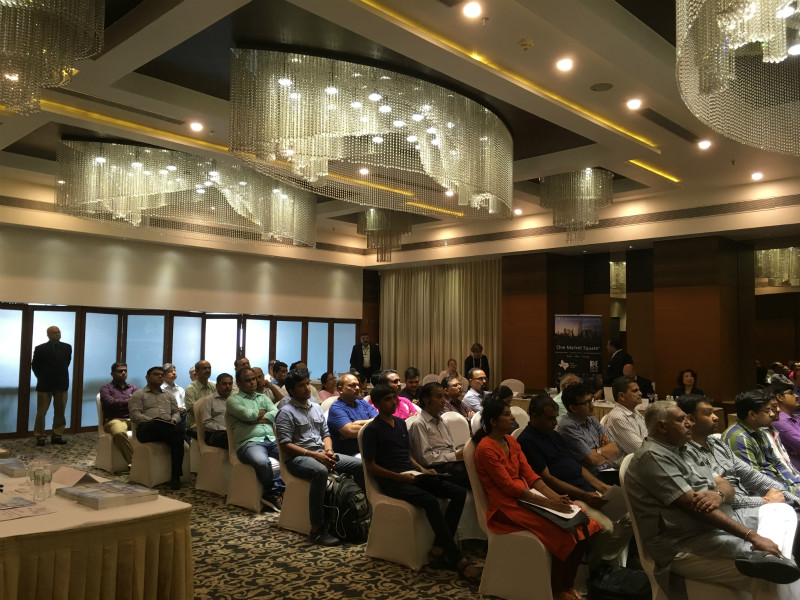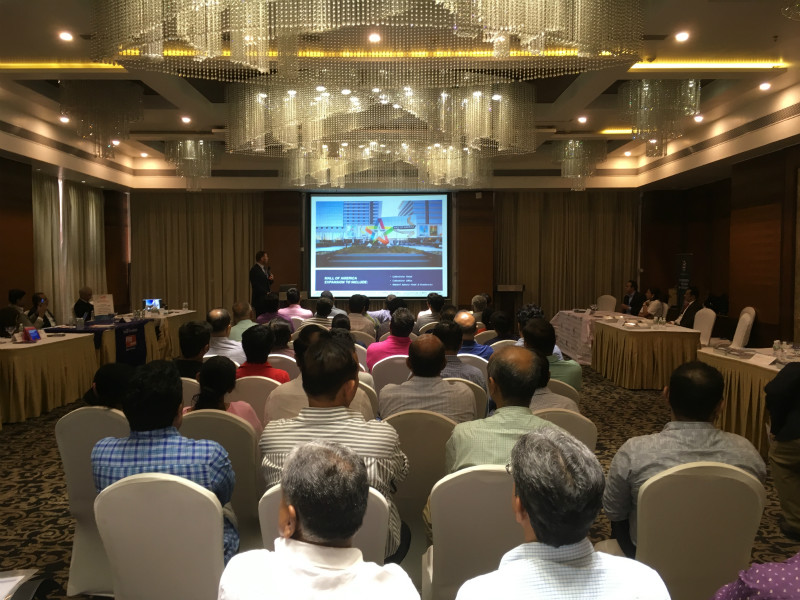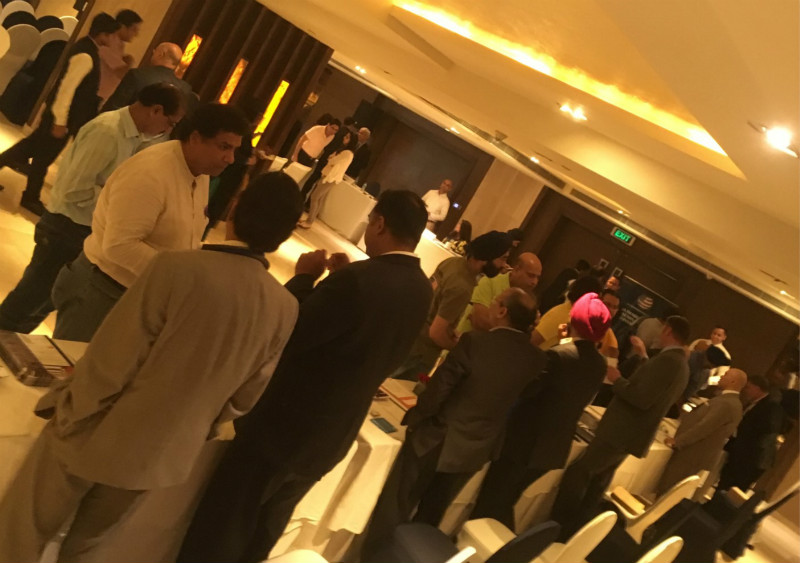 Testimonials
"The presentation shared by the Immigration attorney which comes all the pros and cons of EB-5 Investment" – A. G
"Basic knowledge about this program and risk factor involved in the program" – Anonymous
"The expo is very valuable and knowledgeable" – Anonymous
"Networking with various stake holders is valuable, can include bankers like us to clarify on transaction processing" – S. D
"The expo has provided a good platform to the investors for get all information on EB5 program, regional centers, attorneys which will facilitate decision making to Invest. - Anonymous
What is an EB-5 Investor Visa?
An EB-5 investor visa is a United States visa which provides a green card for foreign nationals who invest money in the United States creating 10 US jobs.
Speakers:
Lincoln Stone
US Immigration Attorney, Partner of Stone Grzegorek & Gonzalez, LLP
Lincoln Stone is a Certified Specialist in Immigration and Nationality Law as recognized by the State Bar of California Board of Legal Specialization. Lincoln also is recognized as a preeminent immigration lawyer by peer-based ratings such as The Best Lawyers in America and Super Lawyers publications. Lincoln has more than 30 years experience as a lawyer, which includes a federal court clerkship, work as a trial attorney with the U.S. Immigration and Naturalization Service, and private practice in immigration law, business transactions and litigation.
Lincoln is renowned internationally as an expert, speaker, and author in the complex area of immigration law concerning investors and entrepreneurs. His private sector clients include thousands of high net worth individual investors from all over the world, entrepreneurs and start-up enterprises, as well as U.S. businesses and venture firms that have raised more than $4 billion in some 200 different job-creating enterprises through the EB-5 immigrant investor program. Lincoln has served as immigration counsel or expert witness in numerous litigation matters including SEC enforcement actions. He is Editor-in-Chief of three editions of the book Immigration Options for Investors and Entrepreneurs. From 2007 to 2012 Lincoln developed, chaired, and organized nine highly successful EB-5 investor visa conferences held for lawyers throughout the country. Lincoln served more than a decade, and five years as Chair, for the American Immigration Lawyers Association (AILA) EB-5 Investor Visa Committee. He received two individual President Commendations for his contributions to AILA and advancing the practice of EB-5 investor law.
Christian Triantaphyllis
US Immigration Attorney of Foster LLP
Christian Triantaphyllis is an attorney and EB-5 Section Lead with Foster LLP, a full-service immigration law firm headquartered in Houston, Texas. The focus of his practice is on business immigration matters, particularly those related to EB-5 investments. Mr. Triantaphyllis represents foreign nationals in the preparation and filing of EB-5 cases and advises on lawful sources of investment funds. He advises businesses on establishing EB-5 projects throughout the U.S. and provides analysis from an immigration law perspective on funding structures. Mr. Triantaphyllis also represents clients to acquire legal status for professional employees, investors under U.S. treaties, and other visa options. Mr. Triantaphyllis is a member of the American Immigration Lawyers' Association, has authored a number of articles on the EB-5 program, and is a frequent speaker on immigration issues.
Kripa Upadhyay
Immigration attorney, Managing Partner of Orbit Law, PLLC
Kripa Upadhyay is the Managing Partner of Orbit Law, PLLC. She represents corporations and individuals from around the world in Investment, Employment and Family based Immigration into the United States.
Areas of particular emphasis include Investment AC Immigration (EB-5 and E-Visa), the transfer of executives and managers, hiring professionals, including those working in specialty occupations and healthcare, and global planning for personnel needs.
Kripa speaks frequently on business and Investment based immigration matters at seminars focused for attorneys in practice in the United States. Kripa also assists clients in developing employment policies and advises employers on such matters as wage and hour regulations, disability issues, and employment discrimination.
Named a "Rising Star" for Immigration Law for 2014, 2015, 2016 and 2017, she is an active member of the American Immigration Lawyers Association (AILA) of Washington State where she has served in leadership positions on various committees. Actively engaged in educating newly arriving Immigrants and Refugees as to their rights, she was awarded the Washington State Bar Association's Community Service Award in 2011 in recognition of her outstanding and exemplary service in helping Immigrants and Refugees in Washington State
Vishal Chander
US immigration Attorney, Managin Attorney of the Chander Law firm
Vishal Chander is Managing Attorney of The Chander Law Firm, where he focuses on the needs of multinational companies, foreign investors, persons of extraordinary ability, outstanding professors and researchers, and other priority workers. Mr. Chander is experienced in all areas of immigration practice including employment-based immigration matters, complex family-based immigration, removal, naturalization, and humanitarian matters. Mr. Chander's clientele include Fortune 500 companies, technology startups, the oil & gas industry, the maritime industry, athletes and entertainers, health care providers, and educational and research institutions.
Mark I. Davies
Davies & Associates LLC
Mark I. Davies is dual qualified as a lawyer in the United States and the United Kingdom, he is the Global Managing Partner and founder of our firm. Mark also Chairs our Global Business and Investor visa team and focuses his practice on EB5, L1, E2 and other business and investor visa solutions. A former General Counsel, Mark is relied on as primary counsel to major corporations, investors, non-profits and businesses of all sizes. Mark holds a Juris Doctorate degree from the University of Pennsylvania Law School, a law degree from a major university in the United Kingdom (UK) and an MBA degree from the University of Pennsylvania's Wharton School of Business. Mark was awarded a post-graduate Fellowship from the University of Pennsylvania law school and is the holder of multiple scholarships and academic awards. Mark has also published legal articles and spoken on an international basis. His speaking engagements include presentations for various US state bar associations, the Association of Corporate Counsel, the Law Society of England & Wales and the ALA. Mark has been recognized by the White House for his service within the US legal profession.
GARRETT KENNY
CEO of Feltrim Group
Garrett is one of the most well-known names in Central Florida real estate. He is the founder and CEO of Feltrim and also author of the book Buying and Owning Property in Central Florida. He regularly appears on television and radio in the US, UK and even in China and Brazil. Garrett, who is originally from Dublin, Ireland, set up his Florida business the Feltrim Group in 1996 as a property management firm focused on assisting international buyers and investors. His company soon expanded into property development and, 20 years later has built and sold over $700 million worth of property in the Central Florida area. A classical entrepreneur, Garrett brings unbounded energy and creativity into all aspects of the business, and somehow manages to email his staff in his sleep no matter what part of the world he is in! He has developed a great relationship for integrity among real estate practitioners and has been officially recognized for his achievements by Florida's current Governor Rick Scott and engages actively in the local community.
Mina Mu
Marketing and Operation Director of Feltrim Group
Mina Mu is the Marketing and Operation Director of Feltrim Group for Asian markets. A graduate of University of Surrey in UK, where she earned an MS.c in International Events Management, she has worked as the Marketing and Operations manager in a notable UK media company in the business of overseas property industry for three years before joining Feltrim Group in early 2015. At Feltrim Group she holds responsibility for marketing and business development in the Asian markets. She has been actively involved with organizing Central Florida chapter of AREAA events.
Luke Vennard
COO of Sterling Group United
Luke Vennard is currently Chief Operations Officer of Sterling Group United. Prior to that he served as President of Sterling Group United's alternative asset division for 2 years. His expertise in product development and structuring, asset procurement, financial modeling and development of effective distribution channels proved instrumental in the creation of the alternative asset programs in use today. Consequently, he is well known as a gifted speaker and teacher in the hard asset and real estate diversification arena. He received his formal education at Grand Canyon University and BYU Idaho. He has enjoyed an active career in Financial Services since 2005, including insurance and securities licenses. As an Investment Advisor Representative operating under the fiduciary standard Luke enjoys creating comprehensive and unbiased financial plans for families, Individuals, and businesses. Luke is a member of the Million Dollar Round Table, in the insurance industry. He has been a top Producer for Sterling Group United for 6 years running and has been recognized nationally for his success from some of the largest companies in the world.
Stuart Ferguson
VP of Gold Coast Regional Center
Stuart Ferguson has over 25 years experience in the property industry and has had a wide exposure to all facets of the property sector, over the years has been responsible for the raising of both equity and debt for various developments. For the past 6 years he has focused on the raising of developer equity through the EB5 program and currently is responsible in his position as VP of Gold Coast RC to oversea and retain both investor and broker relationships worldwide.
Matthew Skerry
Senior Vice President of Marketing and Business Development for the Serene Country Homes Group
Matthew Skerry currently serves as Senior Vice President of Marketing and Business Development for the Serene Country Homes Group out of Dallas, Texas and has worked for the Serene Country Homes group for the past five years in this capacity as well as Vice President of Marketing and Training.  In these capacities he has been heavily involved in the establishment and launch of Serene's distribution and marketing network throughout Canada and the United States. Matthew has spent an extensive amount of time in the operational center of Serene's business in Dallas and Fort Worth, Texas, and has seen their developments grow from farmer's fields to thriving robust housing communities. His role requires an in depth knowledge of the products offered by Serene Country Homes as well as the establishment of relationships with third party partners, immigration experts and specialized legal teams from around the globe.
Devin Williams
President of EB5 Global
Devin Williams is the President of EB5 Global. Devin is responsible for expanding EB5 Global's foreign financing networks, deal sourcing, and overseeing the capital raise on all projects. Devin is an expert in EB-5 hotel development and a frequent speaker at the Urban Land Institute. Prior to EB5 Global, Devin was an investment banker in corporate finance, focused on IPOs and high-yield debt offerings. After investment banking, she co-founded a research software company funded by the US Department of Commerce's NIST Advanced Technology Program. She graduated from Georgetown University with a degree in finance and received her MBA from Harvard Business School.