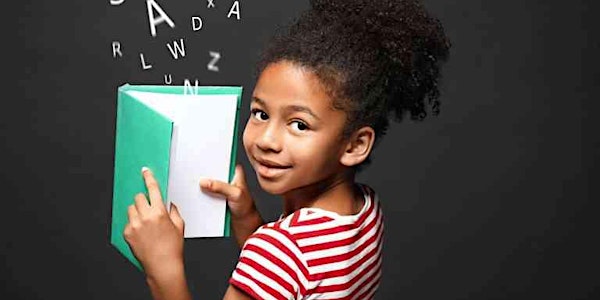 Multisensory, Structured Literacy Activities (K-5th Grade)
When and where
Location
Community Christian Church 418 M.L.K. Jr Drive Cartersville, GA 30120
Description
Learn tips and tricks for building strong foundational reading skills. During this interactive presentation led by Jennifer Kopp-Parks, parents and educators will learn:
key elements for literacy success in all children
how to recognize when a child is struggling with reading
how to build and reinforce literacy skills through fun and engaging activities at home and school
how to access readily-available, free resources
Presenter: Jennifer Parks is a Level 1 and Level 2 Wilson Certified Teacher/Wilson Dyslexia Therapist, a Wilson Credentialed Teacher Trainer, and a CERI Certified Structured Literacy/Dyslexia Specialist. She is the Specialized Reading Programs Coordinator for grades K-8 at Saint Francis School in Roswell, GA. As a member of the International Dyslexia Association, Jennifer has served as the Vice President and President of the IDA-GA Board of Directors and currently serves as the IDA Southern Region Representative.
---
Outreach events such as this provide opportunities for individuals to connect in person with parents, educators, and others interested in learning and engaging in discussions about dyslexia and related topics. Outreach events are free and open to the public.
The International Dyslexia Association GA and Decoding Dyslexia GA would like to thank volunteer Tate Groves of Cartersville for helping to organize this event.
The International Dyslexia Association (IDA) is a 501(c)(3) non-profit, scientific and educational organization committed to creating a future for all individuals who struggle with dyslexia and other related reading differences so that they may have richer, more robust lives and access to the tools and resources they need. Visit https://dyslexiaIDA.org.
The International Dyslexia Association Georgia (IDA-GA) offers information on dyslexia and evidence-based interventions, referrals, free outreach events, conferences, the Dyslexia Dash, and teacher training scholarships and grants. Visit https://ga.DyslexiaIDA.org.
Decoding Dyslexia GA (DDGA) is part of a network of parent-led grassroots movements across the country concerned with the limited access to educational interventions for dyslexia within the public education system. Visit https://www.facebook.com/decodingdyslexiaga/.