Description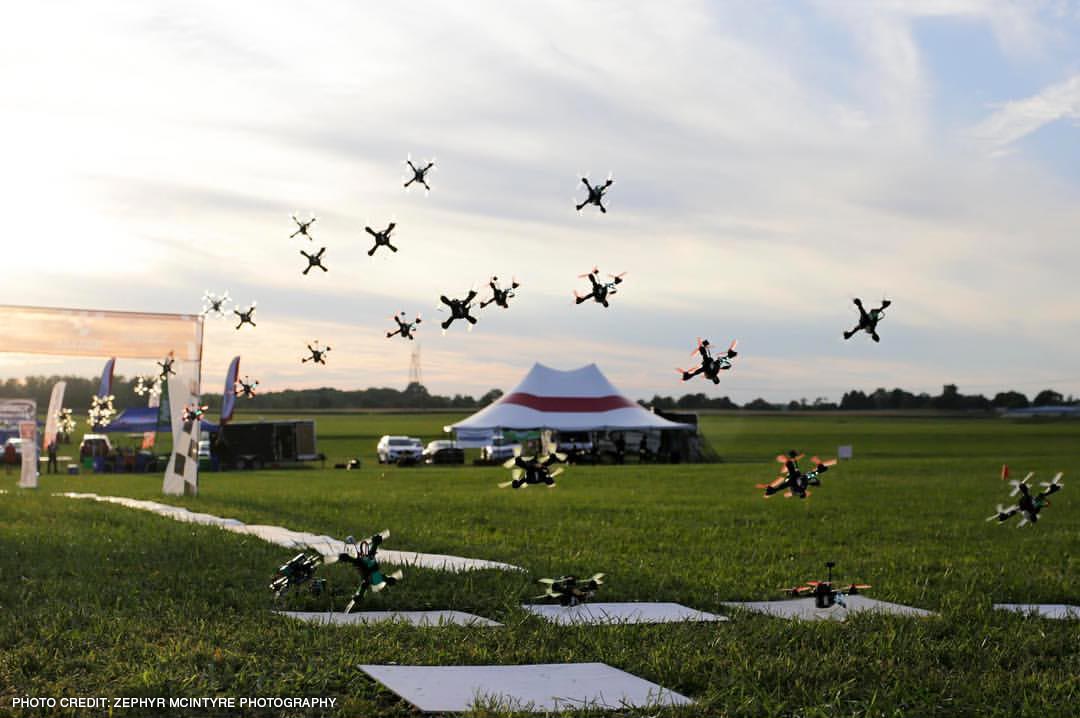 $1,000 in cash and prizes or more to the winners of the race, a raffle and other contests! (NOTE: based on sponsor and pilot participation)
The Four Corners Invitational is the pinnacle of Region 6C's racing series and the final racing qualifier for the much anticipated MultiGP National Drone Racing Championship, to be held at the iconic 54th Annual Air Racing Championship in Reno, NV September 13th-17th, 2017.
The Four Corners Invitational - Region 6C Final is about bringing the FPV drone community to together for a day of competition, adventure and fun. The event is designed for everyone passionate about FPV multirotors and Polo alike. It will be an experience that appeals to the curious, enthusiast, RC Modeler, FPV Freestyle Pilot, Drone Operator, Drone Racing Pilot and/or fan.
The participating MultiGP Chapters bring together enthusiasts in their respective communities. The Four Corners Invitational takes this to the next level by bringing these communities together in an extraordinary event centered around the hobby we all love. The Chapters involved include:
Aurora-Parker-Denver FPV Rotorcross (Denver, GA)
The Other Guys (Erie, CO)
Southwest Pod Racers (Albuquerque, NM)
Utah Drone Racing Association (Salt Lake City, UT)
Prescott FPV Flyers (Prescott, AZ)
Colorado Springs FPV (Colorado Springs, CO)
It is also an event that has been designed to be fun for the entire family. The Four Corners Invitational will be held immediately preceding The Rocky Mountain Polo Festival, which brings the highest level of polo together with music artists to celebrate the human-horse connection and the healing power of equine athletes. Join us for an all day event of concerts and polo matches featuring the finals of the Colorado Open. Bring your friends to enjoy local food and beverages outdoors at the beautiful Denver Polo Club.
Everyone is promised to have a good time and meet some of the best people from in town and out of town.
If you are a spectator or an enthusiast, please bring a chair and all the questions you have about the sport of FPV Drone Racing.

We hope to see everyone there!
Sponsorship & Vendor Inquiries: todd@multigp.com
Region 6C Finals Race Requirements:
Must be Pre-qualified via one of the five (5) region 6C qualifiers;

Pay Registration Fee
NOTE: Spectators are FREE before 11:30AM, subject to Rocky Mountain Polo Festival ticket prices thereafter.
Event Schedule:
Friday, August 18
Regional Finals Track:

12:00pm Practice open for Qualified Pilots

7:30pm Track closes

Pizza and Beer social (Grist Brewing Company):

8:00pm 9150 Commerce Center Cir #300, Highlands Ranch, CO 80129
Saturday, August 19
Regional Finals Track:

7:00 AM Pilot Check-In

8:30 AM Pilot's Meeting and Track Walk

8:45 AM Practice (1 round)

9:30 AM Racing Starts - Round 1, Heat

2:00 PM Award Ceremony, track closes

The Rocky Mountain Polo Festival

11:30 PM Doors open

12:30 PM First band
2:15 PM First Polo match begins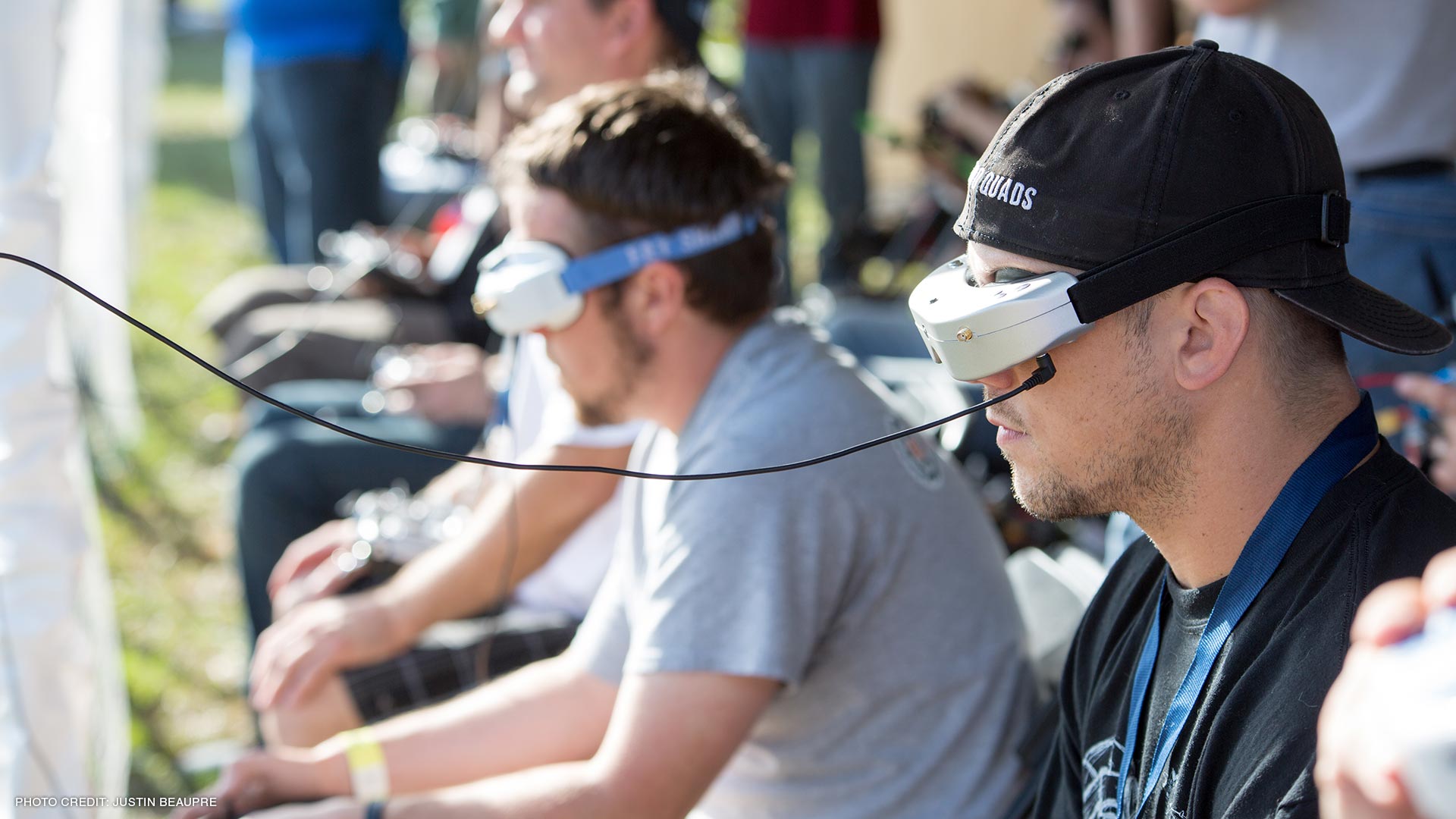 Additional details and participating pilot requirements:
Ground Stations: We will provide ClearView ground stations, so you need to be ready to plug and play with your goggles. This is optional but we are not responsible for video quality if you use your own equipment.
Academy of Model Aeronautics (AMA) Membership: We will be requiring a valid current AMA membership for all pilots who wish to fly at any of our organized public racing events. Register HERE.
40 Channel vTX/Antennas: We require 40 channel compliant vTX's for our races. You must have 25mw capabilities. Please come prepared to change your vTX and/or the channel/band and/or the power of your vTX as needed for each race. Pilots must be able to support both RHCP & LHCP Antennas.

NOTE: Only inspected aircraft will be allowed to race. Make sure EVERY aircraft you intend to fly has an inspection sticker affixed before bringing it to the start line.
Format for Regional Finals
Best 3 out of 5 rounds. This allows for Championship Invites since everyone is racing on the same course with the same number of rounds. We can seed based on who completed the most laps in the least amount of time (very similar to UTT).
Completed Laps counted

Fixed time: 2 minutes

Finish last lap after timer sounds and count if finished

Ties are determined by lowest time

Heads up start (no staggered start)
Classes
Only 1 class is run: 4s Class
Registration Cost:
Qualified pilots $40 (includes T-shirt and raffle tickets)

Includes access to all racing and The Rocky Mountain Polo Festival
MultiGP Pilot Registration Payment Link
(where pilots pay to attend the event)
: