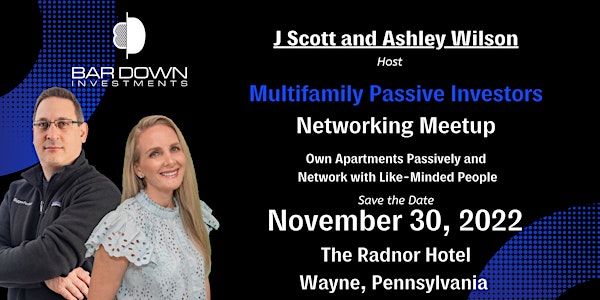 Multifamily Passive Investors Networking Event
Calling all Multifamily Real Estate Investors or Investors Interested in getting into Multifamily Properties!
About this event
Join this FREE networking event hosted by industry experts, Ashley Wilson, and J Scott. At this event, you will be able to network with like minded individuals and learn how you can achieve the benefits of owning multifamily (cash flow, appreciation, tax breaks) without the work or stress of being a landlord!