MultiDimensional Lovemaking - The Netherlands
* * * * MASTER TEACHER BOEHME IS COMING TO HOLLAND * * * * Take Advantage of this RARE OPPORTUNITY to Learn these Sacred Spiritual Arts.
About this Event
The Seven Breaths to a New Life workshops will be held online. Tickets will include online attendance as well as in-person attendance once social restrictions are lifted. http://www.spiritualsciencesociety.org/7-breaths-workshop---the-netherlands.html
Stay Strong. Live Love.
Making Love Begins at the Heart. ​It is Subtle and Many-Layered. ​
Multidimensional Lovemaking
-Ancient and Modern Secrets of Kriya Jyoti Tantra-
Cultivating Orgasmic Energy for Spiritual Growth
This Class is for Singles and Couples. All teaching and practices will be done fully clothed. There will be no nudity in this class. Boundaries will be honored.
Class will be taught in English with Dutch translation available.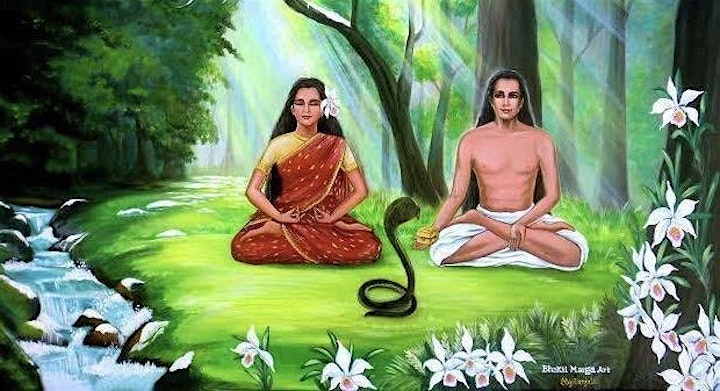 Learn principles and practices from Babaji's Kriya Jyoti Tantric Yoga and other ancient tantric and energetic arts.
In a safe, sacred space infused with love, compassion and humor, you will:
​learn principles of Tantric practice (single and dual cultivation)
learn practices to cultivate and transmute sexual energy as individuals and couples
learn principles and practices of lovemaking for spiritual growth
understand the Maha-Tantra sexual cycle
learn to cultivate and circulate orgasmic energy for healing and spiritual experience
learn to build sexual ecstasy toward spiritual ecstasy
learn to expand your orgasmic capacity
learn how orgasmic energy purifies and strengthens your emotional body
learn to connect multidimensionally with yourself and your partner
learn to expand pleasure for yourself and your partner
learn to expand your intimacy with yourself and your partner
ask and answer questions
much more...
Free Info Evening
Location and Time to be announced
​​Meet Master Teacher Boehme. ​Learn more and ask your questions.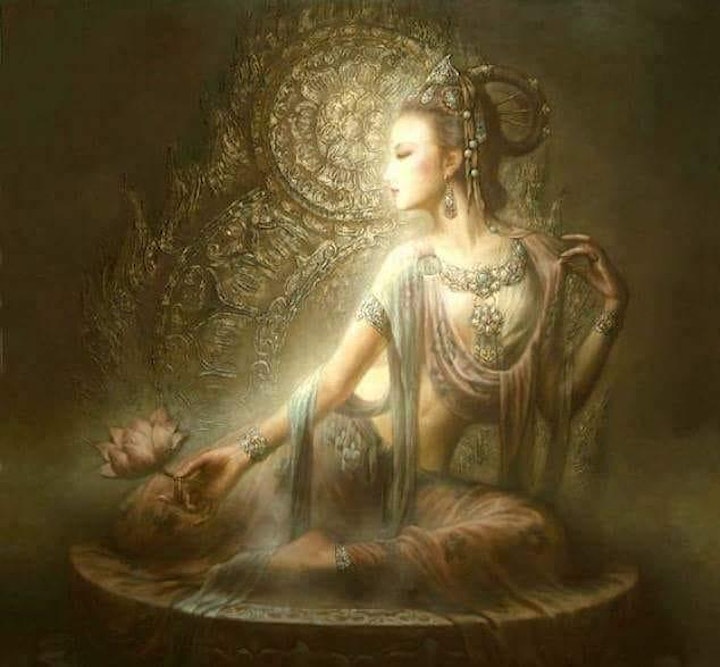 "It's been a month since the seminar (MultiDimensional Lovemaking), and the effects on my life are profound. During the seminar I discovered the key to allowing deep emotional intimacy without being overwhelmed. I learned to establish boundaries between myself and the outside world, and how to find myself again when I am lost in the outside world.​
"As a result, the relation to (my partner) is rapidly getting deeper, we are seeing each other more frequently and we enjoy our time together a lot more. I am growing in my role as her man, and she is growing in her role as my woman."
- D.R. (Vienna, Austria)
Reclaiming Tantra
​"To be intimate with another, you must first be intimate with yourself."
-Master Teacher Jeffrey Boehme
"Tantra is not about better sex, better relationships or emotional healing. Those are milestones on the path, by-products of the process. Tantra is about personal spiritual growth."
-Master Teacher Jeffrey Boehme
The understanding of Tantra has been diminished. The word has lost much of its meaning. Tantra is being used by some as a veneer of spirituality to cover the indulgence of sexual urges and the search for better orgasm. Don't get me wrong. I am pleased that sexual taboos and inhibitions are being overcome and people are experiencing more sexual enjoyment, but to associate those ends with the purpose of Tantra misses the mark by a wide margin. It is like discarding the gold and keeping the tin.
The debasing of Tantra became so prevalent that in the 1990s my teacher, Goswami Sunyata Saraswati, who first brought Tantra to the West in the 60's and 70's, changed the name of his system from "Tantra of the Seven Mudras" to "Science of the Seven Mudras." I stopped using the term as well. When telling people that I teach Tantra, I am often met with suspicion and misunderstanding. I have heard horror stories about people being violated at Tantric workshops, of inappropriate advances, emotional processing techniques foisted on those who are not ready, sexual and emotional boundaries being infringed and more. Rather than be associated with those forms of abuse, I determined that it was better to say that I teach meditation practices that engage the Creative Life Force, kundalini energy and balance the Feminine and Masculine, Yin/Yang, Shakti/Shiva. ​​
The time has come to proudly reclaim Tantra as a powerful system of spiritual growth and to make its benefits accessible to all of humanity! The unrealized promise of Tantra has left many sincere aspirants unfulfilled. Long-time Tantric practitioners have discovered that sexual freedom and better technical sex without spiritual expansion do not satisfy the soul. They hunger for spiritual growth.
I teach Reclaiming Tantra from the perspective that personal development is the foundation of sacred sexuality and spiritual relationship. To be intimate with another, you must first be intimate with yourself. If you want to connect from your heart and spirit, your heart must be open and healthy and you must develop your spiritual awareness. You can only connect from as much of your being as you have accessed.
The process begins within. The Reclaiming Tantra Series starts with personal healing and cultivating multidimensional awareness. Only then can you truly connect with your inner and outer beloved.
Reclaiming Tantra Series
Part 1: Seven Breaths to a New Life: Activating Your Energetic Bodies
Part 2: Tantric Kriya Cobra Breath Instruction and Initiation (Tantric Kriya Kundalini Pranayam)
Part 3: MultiDimensional Lovemaking (May be taken by beginners)
Part 4: Advanced Tantric Practice
Part 5: Advanced Meditation - Practices from Multiple Systems​
Other Workshops and Retreats for Spiritual Expansion, Healing, and Increased Intimacy featuring practices from Kriya Jyoti Tantra and Tantric Sciences from Multiple Traditions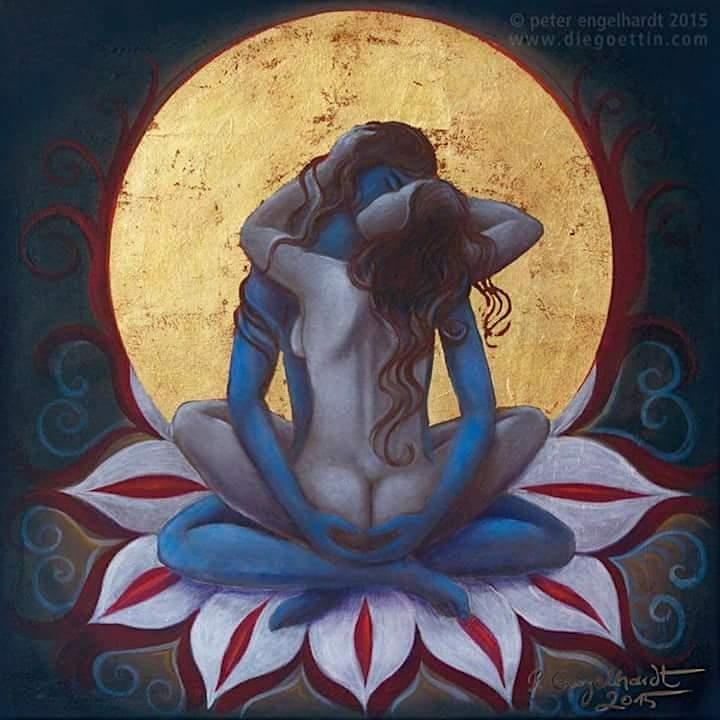 For more info
Please contact Renee at reneekruisdijk@gmail.com or WhatsApp +31 6 25 02 52 54
or write to
Jeff@SpiritualScienceSociety.org
Tuition
€225 - Early Bird Registration through 01.03.2020
€425 - Couples Early Bird through 01.03.2020
€425 - Individual Early Bird MultiWorkshop* through 01.03.2020
*(Seven Breaths & MultiDimensional Lovemaking)
€275 - Standard Registration
€525 - Couples Standard Registration
€525 - Individual MultiWorkshop*
*(Seven Breaths & MultiDimensional Lovemaking)(if purchased together with Seven Breaths to a New Life)
For other registration/payment options, please go to the Registration Page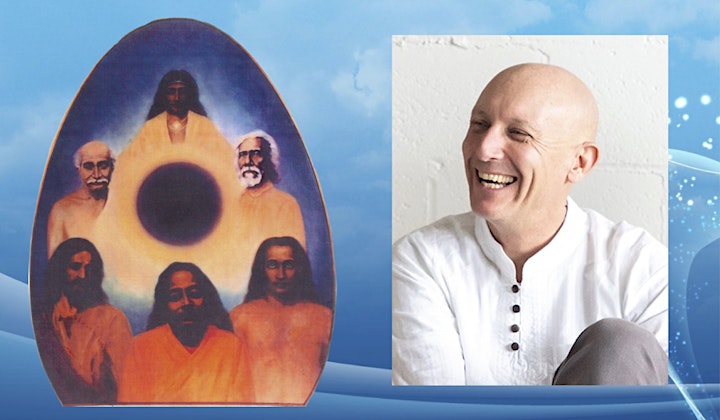 Kriya Jyoti Tantra
The Vama Marg Path of Spiritual Growth
Kriya Jyoti Tantra is the Tantric lineage of the science of Kriya Yoga. It is the Vama Marg or Left-Hand (unorthodox) branch of Kriya Yoga. Vama Marg refers to the use of orgasmic energy and the Feminine life-force in spiritual practice. Incorporating these energies accelerates spiritual growth, but the ecstasy can be a trap for those without strong self-discipline. My teacher, Sunyata Saraswati called it the sly path, referring to its ability to accelerate growth. He also called it the dangerous path, referring to the seduction of the sexual ecstasy. As such, historically the Vama Marg path has only been open to a select few who were seen to have the strength of will and character to maintain their focus and intention on their spiritual goals.
Kriya Jyoti Tantra is one of Mahavatar Babaji's gifts to humanity. It works directly with the Creative Life-Force and in harmony with Nature. It balances the Feminine and Masculine energies and uses expanding ecstasy to bring spiritual self-awareness through a path of joy, passion and experience.
About Master Teacher Jeffrey Boehme:
Master Teacher Jeffrey Boehme received instruction in the Vama Marg Path of Babaji's Kriya Jyoti directly from his mentor and friend, Goswami Sunyata Saraswati. In 1999, Jeffrey received hands-on transmission of the Kriya Lineage from Sunyata and was consecrated as a Kriya Kundalini Pranayam (Cobra Breath) Initiator. In addition to his responsibilities to the Kriya Lineage, Jeffrey also practices and teaches potent spiritual techniques of multiple traditions. He has synthesized a powerful system that produces dramatic results in a short time, allowing aspirants to grow spiritually while participating fully in family and society. He founded the Spiritual Science Society to share these teachings.
Master Teacher Boehme is also an activist for fundamental social change focused on equality and prosperity for all. He has written two books on the subject, including Blueprint for a Golden Society. Jeffrey currently teaches internationally and makes his home in Santa Fe, NM, USA. Look for upcoming events in Guatemala, Canada, Egypt, Portugal, Holland, Switzerland, Austria, Mexico and the USA.