A CONVERSATION WITH ITALIAN WRITER KOSSI KOMLA EBRI
About this event
A discussion with acclaimed writer Kossi Komla Ebri who will join us directly from Italy. The event will be in the format of an interview with an opportunity for Q&A afterwards.
In Italian with simultaneous English translation.
Born in Togo, Kossi Amékowoyoa Komla-Ebri is a medical surgeon and author who has lived in Italy since 1974. He has published several books and short story collections, including Neyla (the first African-Italian novel to be translated into English and published in the United States) and EmbaRACEments. He has published short stories in anthologies in Italy and France and his essays have appeared in several magazines. In his narrative, Kossi Komla Ebri explores the common themes of journey, alienation, otherness, loss of identity and the return home to bridge the gap between diverse identities, continents and cultures.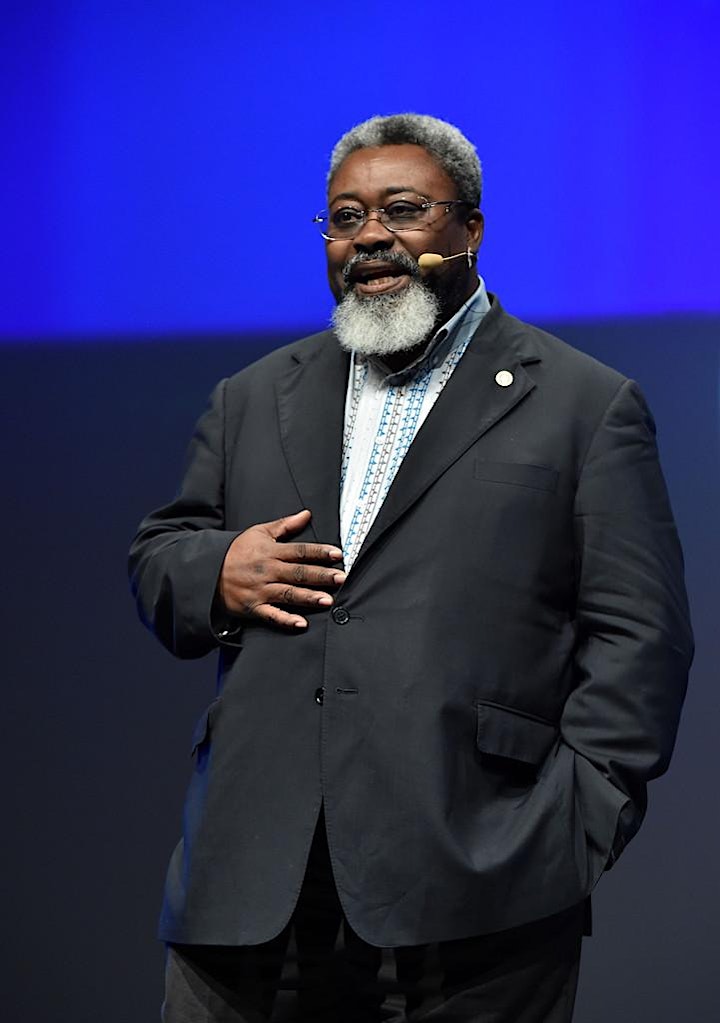 Organizer of Multiculturalism in Italian Literature
Caffe Culturale is an initiative of the Italian Department at Portland State University, a virtual space to explore topics of Italian history, literature, art, music, language and current events aimed at developing a deeper understanding of Italian culture in the Portland community and beyond.
Meet your hosts, Angela Zagarella & Cristina Oliva:
Benvenuti! I am Angela Zagarella, born and raised in Siracusa, I have always loved languages and other cultures, a passion I cultivated by working in the tourism in Italy and United States. But my real call was to teach my language and my culture . I am currently the Italian Program Coordinator at Portland State University where I teach language, literature, and cinema classes. My areas of interests are language teaching pedagogy, linguistics, Italian cinema, Italian culture, contemporary Italian literature and Mediterranean Studies. I am interested in the experience of migration,issues of national identity which I explore in Italian and Italophone literature. In my spare time, I love to travel, cook, watch foreign movies, swim, go for walks and enjoy the beauty of nature. Although I live in the US, I am strongly connected to Italy. I am happy to share my reflections and a bit of what I learn every day with people who are passionate about Italy as much as I am. Connect with me on Facebook and Instagram, and on Linkedin.
Ciao a tutti, my name is Cristina Oliva. I was born in Roma and reborn in Portland as I like to say. At the moment, I lead the Communications team at a non-profit in Portland and I have also been involved in its DEI (diversity, equity, and inclusion) group. My background is in film and new media with a humanistic lens. My interest in multiculturalism and identity begins here in the US, my immigration experience changed my perspective forever and grew it. It is a privilege to be able to be exposed every day to both the American culture and my native culture, Italian. When I am not reading or researching about the next important topic, you can find me travelling around the world with my husband. Connect with me on Twitter and Instagram @lilyspace and on LinkedIn.
Here we say hi on YouTube!
If you have any questions, please contact caffeculturaleinfo@gmail.com