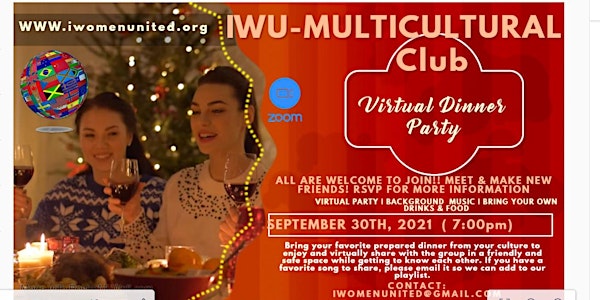 Multicultural Dinner Party- Virtual***All Are Welcome!!
Multicultural Dinner Night is where you bring your favorite dinner from your culture to virtually connect with others and make new friends!
About this event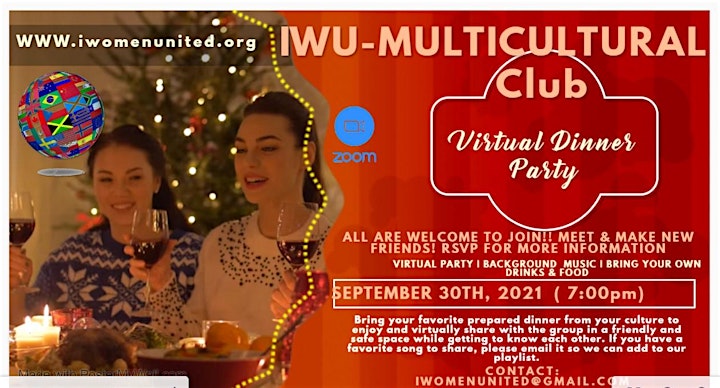 Multicultural Dinner Night is where new members, guests and friends bring their favorite food from their culture to share with others virtually in a safe and friendly space. While we eat and get to know each other, there is a playlist playing the member's favorite songs they felt were well-known and best represented their culture. Members are encouraged to socialize with others about topics such as their culture, their future aspirations, why they chose the dish they did, and what was in the dish. This is a fun event! Show up with a fancy virtual backdrop or wear something festive!!! Looking forward to seeing you!