Multicultural Children's Book Drive Happy Hour
Description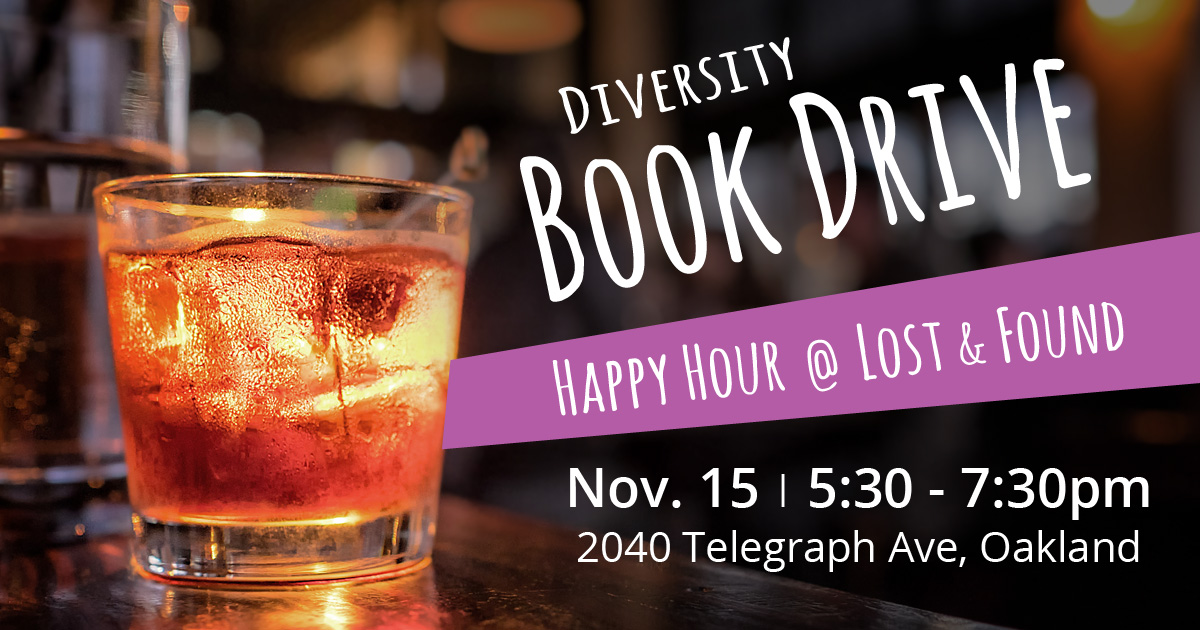 We're on a mission to collect children's books featuring multicultural and diverse characters for the holidays! Only 22% of children's books published in 2016 were about people of color, leaving so many children without access to literature featuring characters that look like them or their peers. And in some predominately white areas, children aren't exposed to diversity in literature or in their communities.
Therefore, we're collecting new and gently used books for pre-K to 12 children featuring multicultural and diverse characters and stories from now to December 20. We will donate collected books to:
1. The Oakland Public Education Fund, a non-profit supporting Oakland's public schools;
2. The Children's Book Project, a Bay Area non-profit that provides books to children where books are in short supply, primarily to homeless shelters, childcare centers, and schools; and
3. Children in rural Northern California where hate crimes have occurred. Hate crimes are on the rise, and 80% of educators have indicated there is increased anxiety and fear among students about different races, religions, and cultures. Reading multicultural literature can cultivate empathy and understanding in young people.
You can collect books by:
1. Purchasing or collecting books on your own; or
2. Purchasing books on our Amazon wish list. You can get them delivered to us at our default address or to you.
We will have three collection events where you can drop off your books. This is the first event!
1. Happy hour at Lost & Found on Wednesday, November 15 from 5:30-7:30 pm;
2. A weekend potluck in early December; and
3. An event the weekend of December 16-17.
You can also ship books from our Amazon wish list to us at any time.
There are many great lists of multicultural and diverse children's books. See some of them here.

Please share widely and help us make a difference in children's lives! You can access our flyer for sharing and printing here.
We hope to see you November 15! Check out our Facebook event page for additional information.