Multichannel Fundraising Strategies and Tactics

Monday, April 2, 2012 from 3:00 PM to 6:30 PM (PDT)
Event Details
Reaching your donors and activists where they are -- Multichannel Fundraising Strategies and Tactics
With more communications channels out there, your supporters are getting bombarded with more messages from charities, companies, friends, and family members. So how can you make sure your organization stands out? In this workshop, Farra Trompeter from Big Duck, Susan Gordon from Causes, and Paul Paz y Miño from Amazon Watch, share ways you can build stronger campaigns by taking inspiration from your brand, connecting the new Causes platform to run your campaign, and sharing some successful case studies. 

Join us for a lively discussion with a happy hour following the event at Causes HQ as a kick-off to 2012 Nonprofit Technology Conference.
Our speakers:

Farra Trompeter is Vice President at Big Duck. Farra has more than 15 years of experience in communications and fundraising for nonprofit organizations. Farra's expertise focuses on helping nonprofits use the internet (social media, websites, email, etc.) to increase visibility and connect with donors, activists, and other stakeholders. Farra helps organize 501TechNYC—a monthly meetup for local members and friends of the Nonprofit Technology Network (NTEN). Farra is a part-time faculty member at Milano The New School for Management and Urban Policy, where she also holds an M.S. degree in nonprofit management. You can connect with Farra on Twitter via @farra.
Matt Mahan is Chief Operating Officer at Causes. Matt is responsible for the operational leadership of the company and works closely with each team lead to execute on the company's vision of creating the world's best platform for collective action-taking. Matt joined Causes after two years teaching middle school English and History through Teach for America and, prior to that, a one-year Rockefeller Fellowship in South America. Matt graduated from Harvard College, where he served as student body president, and is a native of Watsonville, California. You can connect with Matt on Twitter via @matthewmahan.
Paul Paz y Miño is Managing Director at Amazon Watch. Paul has an MA in International Affairs from George Washington University. He has spent the last 14 years as Amnesty International USA's Colombia Country Specialist and was the Guatemala/Chiapas Program Director at the Seva Foundation for seven years. Paul has lived in Chiapas, Mexico and Quito, Ecuador, promoting human rights and community development and working directly with indigenous communities. Paul is also an Associate Fellow at the Institute for Policy Studies and until recently served on the board of Peace Brigades International USA. You can connect with Paul on Twitter via @paulpaz.
Susan Gordon is Director of Nonprofit Services at Causes. Susan joined the Causes team back in March 2007, long before we had fancy things like catering, a blog, or even a name. Before that, she worked as a political organizer, communications specialist for a women's nonprofit in Cambodia, and leader of an organization providing outdoor activities and mentors for rural youth in New Hampshire. She received her B.A. in History from Dartmouth, where she focused on issues of race, ethnicity, and immigration. You can connect with Susan on Twitter via @susangordo.
When & Where
88 Kearny St
San Francisco, CA 94108


Monday, April 2, 2012 from 3:00 PM to 6:30 PM (PDT)
Add to my calendar
Organizer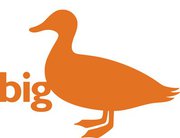 Big Duck works exclusively with nonprofits to help raise money and increase visibility. We combine nonprofit expertise, strategic thinking, and creative solutions to address your biggest communications challenges.

Causes is the world's largest platform for activism and philanthropy. We empower individuals to create grassroots communities called "causes" that take action on behalf of a specific issue or nonprofit organization.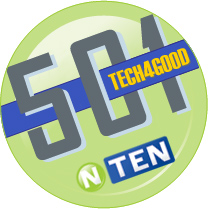 501 Tech Club-SF Bay Area is a monthly gathering of people working on or interested in nonprofit technology in the San Francisco Bay Area. Our meetings are opportunities for anyone interested in helping nonprofits use technology to get together and talk shop in a fun, informal setting, and our name refers to the fact that most of us work primarily with and for 501(c)(3) nonprofit organizations.