| | |
| --- | --- |
| MULTI-PLATFORM APP DEVELOPER MISSION 2012 | |
Event Details
Planning to attend Apple WWDC or Google I/O?
Let UK Trade & Investment (UKTI) help you learn and connect with MORE App experts and platforms in just one visit!
UK Trade & Investment is excited to host the
Multi-Platform App Developer Mission
during the week of 18-22 June 2012 conveniently scheduled in the week between Apple's World Wide Developers Conference (10-15 June) and Google's I/O Developer Conference (27-29 June).
We are currently recruiting B2B and B2C companies with cutting-edge mobile app strategies to join us for four days of sharing best practice and shortcuts to success, from Silicon Valley's leading brands and platforms in the mobile app industry.
Send your rock star developer to San Francisco to learn from the best and showcase your app during this week long mission of master classes and workshops. These tech-talks will be specifically tailored for technical architects or developers of already launched business-to-consumer or business-to-business mobile apps.
Make sure your company is one of the 30 selected to attend!
During the four day programme, delegates will:
          -  Learn from experts and creators
          -  Network with peers and innovators
          -  Promote your company and showcase your technology
Mission activities will include:
          -  A pre-departure webinar to discuss Mission goals and objectives
          -  Four days of meetings and master classes with strategists and evangelists from:
                    -  Multi-platform tools such as PayPal, Kontagent, and Adobe
                    -  B2B strategies such as Mashery and  Salesforce
                    -  B2C strategies such as Twilio and Kiip
                    -  Platforms, Operators, and devices such as AT&T and HTC
                    -  Game strategies such as Zynga, NeuroSky, and GluMobile
          -  Demonstration stand at networking event to showcase your app(s) to Silicon Valley press and potential partners
TERMS AND CONDITIONS
If you are selected to participate in this mission, you will be required to make payment of a £888 mission fee through UKTI's Overseas Market Introduction Service (OMIS).  This fee provides for overall mission programme and outlined activities.  UKTI will provide you with your OMIS login details and instructions on how to make payment through the system.  Costs associated with transportation and accommodations around the mission are NOT included in this fee, and delegates are responsible for these arrangements separately.
Application to attend this mission does not guarantee selection. Selection to attend is a competitive review process.  Delegate companies will need to meet the following minimum criteria:
1.   UK based SME*
Or
2.   UK based Mobile App team  (<50 people) in a larger company
And must have:
3.   Launched at least one mobile app (ideally a suite of apps)  with at least 1500 downloads and 25 ratings
And ideally a:
4.   Software Developer with awesome C++/Java capabilities and some GUI skills too
Deadline to apply is 18 May 2012, and applications will be considered on a rolling basis.
All applicants will be notified by 23 May 2012 whether or not they have been selected to participate in this mission. 
If you are selected to participate in this mission, you must make payment via the OMIS system by 1 June 2012 to guarantee your space in the mission.
*UKTI has adopted the European Union definition of a SME.  This is a business which meets all of the following criteria:
a) has less than 250 employees;
b) has an annual turnover not exceeding EURO 50m, or an annual balance sheet total not exceeding EURO 43m;
c) is independent, i.e. not more than 25% of its capital or voting rights are owned by one enterprise, or jointly by several enterprises, which fail to meet any of the above points a) and b) although this threshold may be exceeded in the following two cases:
(i) if the business is held by public investment corporations, venture capital companies or institutional investors, provided no control is exercised either individually or jointly over it;
(ii) if the capital is spread in such a way that it is not possible to determine by whom it is held and the business can legitimately declare that 25% or more of it is not owned by one enterprise or jointly by several enterprises falling outside the definition of a SME.
Where

British Consulate-General, San Francisco
1 Sansome Street, Suite 850
San Francisco, CA 94104


Organizer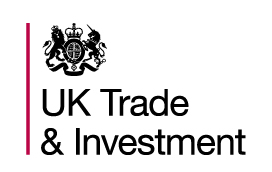 UK Trade & Investment (UKTI) is the British Government organization that helps overseas companies bring high-quality investment to the UK -- widely acknowledged as Europe's best place from which to succeed in global business. We provide free and confidential support and advice to investors at all stages of business decision-making.  Our network of international specialists in the UK and diplomatic posts around the world leverage expertise and contacts that help your international growth strategy succeed.   UKTI can help you make sound investment decisions, based on our commercial expertise, and unrivalled local access and knowledge. We offer sector introductions, bespoke market reports, regional analysis, and central government access to help get your business off the ground.

Scottish Development International (SDI) is a government-funded organisation with a dedicated life sciences team which provides access to Scottish product/service companies, together with research and clinical expertise from Scottish Universities/Research Institutes in areas including Pharma Services, Drug Discovery & Development, Medical Devices, Regenerative Medicine & Stem Cells and Translational Medicine.