Multi-Cloud Architecture Workshop

Wednesday, February 26, 2014 from 9:00 AM to 1:30 PM (IST)
Event Details
Join us to learn how Webydo and Fireblade partnered with Emind Cloud Experts to migrate their web-scale workloads to Google's Cloud.  In this session, we will dive deep into the specific best practices and techniques used to ensure scalability and performance, as well as optimize costs by utilizing the Google Cloud.   
----- 
We will be holding a Raffle with great prizes including:
•   $1500 One-on-one Cloud Architecture Workshop
•   $2000 credit for Google Cloud Platform
•  ..and a lovely dinner for two at one of the finest restaurants in Israel.
-----
Agenda
09:00-09:30  Gathering
09:30-10:00 - Future of Clouds and The Heterogeneous IT Environment // Ofir Nachmani – Business Technology Advisor, Blogger and Lecturer. IamOnDemand.com 
As Google's Cloud makes its way into more IT environments, sometimes alongside other clouds. Complex multi-cloud environment offers companies of all shapes and sizes the freedom to choose their best fit, but are all of these options helping consumers or simply throwing them into a whirlwind of confusion? 
--
10:00-10:30 - How Webydo's Creative Platform Scaled from 100K to 10M with Google Cloud //  Shmulik Grizim, Co-Founder and CEO at Webydo 
In this talk Grizim will present Webydo's growth story, the revolutionizing power of the Webydo solution and the benefits of Webydo's cloud infrastructure and the route from a private cloud environment to a scalable cloud infrastructure with Google Cloud Platform as constructed in collaboration with the Emind experts.
--
10:30-11:00 - Dive Deep with Emind into Web-Scaling Cloud Blue Prints // Lahav Savir, CEO and Co-Founder at Emind Systems 
Lahav Savir, Emind's CEO will dive deep into  blue prints of web-scale systems that were enabled by Emind's cloud architects. He will touch on important cloud management domains such as performance, availability, security, cost optimization and monitoring. The session will be focused on the practices and results derived from actual cases.
--
11:30-12:00   Cost Performance in a Multi-Cloud Environment // Vittaly Tavor - Founder and VP Products at Cloudyn
Vittaly will present various cloud cost issues – from migration from on-premise to the cloud, through comparing different IaaS pricing models, hot tips on optimizing cloud costs to full multi-cloud cost management. Learn more
--
12:30-13:00 - Automation, Speed and the Multi-Cloud Environment // Oron Adam, CTO and Chief Architect at Emind Systems 
Oron Adam, Emind's CTO will speak about the challenges and solutions involved with delivering an ongoing robust software service for today's SaaS providers. In his presentation, he will present Emind's best practices and tools that enable Emind's customers to continuously and automatically integrate, deploy and manage their complete application stack within the public clouds. 
When & Where

Tel Aviv
Yigal Alon 98 Electra tower, floor 26th
Google Campus TLV
Tel Aviv
Israel

Wednesday, February 26, 2014 from 9:00 AM to 1:30 PM (IST)
Add to my calendar
Organizer

Ofir Nachmani – Business Technology Advisor, Blogger and Lecturer. IamOnDemand.com 
Ofir's extensive experience in the world of business technology has made his critically acclaimed blog, IamOnDemand.com, the go-to guide for modern technology startups and developers in the world of cloud computing. His lectures and features focus on the cloud's impact on business paradigm shifts and reflect his 10 years of experience as a high level executive in the software industry. Additionally, Ofir has recently been named one of the top 100 Cloud Computing Bloggers in the world, according to The Huffington Post magazine. Today he advises organizations of all sizes, leading them through new IT market modifications, whilst building and executing a modern go-to-market strategy.
------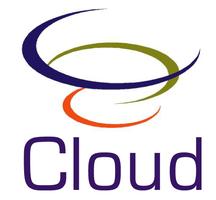 IGT Cloud, Join the larget cloud community in the world
The Israeli Cloud organization provides frameworks for knowledge sharing and networking about business and technology challenges in the Cloud world. We have professional forums and events, seminars and business networking. It is also a great place to meet excellent people.
----
Emind Cloud Experts, Emind.co
Founded in 2006, Emind strong foundation stemmed from a focus on open-source productization and switched gears to large scale system design, implementation, deployment and management. The experience gained from these previous areas of expertise has enabled the Emind team to successfully aid companies of all sorts and sizes with their migrations to and efficiency within the cloud. Learn More