Description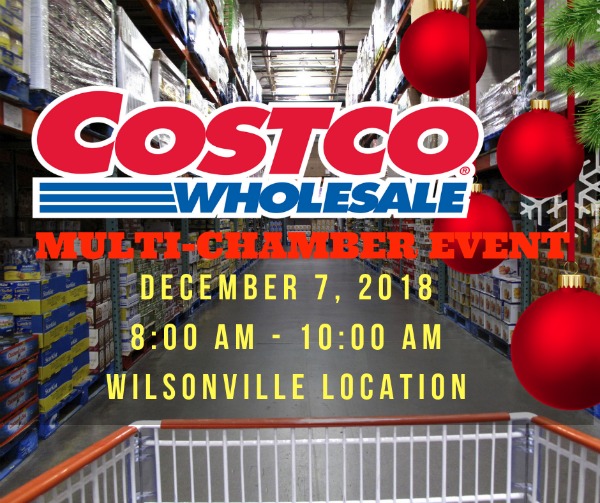 This Multi-Chamber event provides the opportunity for Wilsonville Chamber of Commerce members to widen their networking reach with the inclusion of members from neighboring South Metro Chambers of Commerce.
WILSONVILLE COSTCO 2018 HOLIDAY MULTI-CHAMBER EVENT
​
WE HAVE GIFT BASKET RAFFLES RANGING FROM $100 TO $200 COVERING EVERYTHING FROM DATE NIGHT TO SNOW DAYS! *ALL PROCEEDS GOING TO WILSONVILLE AND TUALATIN COMMUNITIES
Promote Yourself and Your Company - Consider bringing a raffle prize to one of our Morning Sparks or After-Hours Networking events…attached your business card and we will give you an AWESOME shout out!