About this Event
Mujeres de Propósito USA te invita a celebrar sus 25 años de servicio a la mujer.
Dando gracias a Dios por tantas mujeres valientes que han sido sanadas, restauradas, afirmadas y levantadas para este tiempo en plenitud para servir en el reino.
Clausurando con una noche profética!!!
"Algo grande se acerca."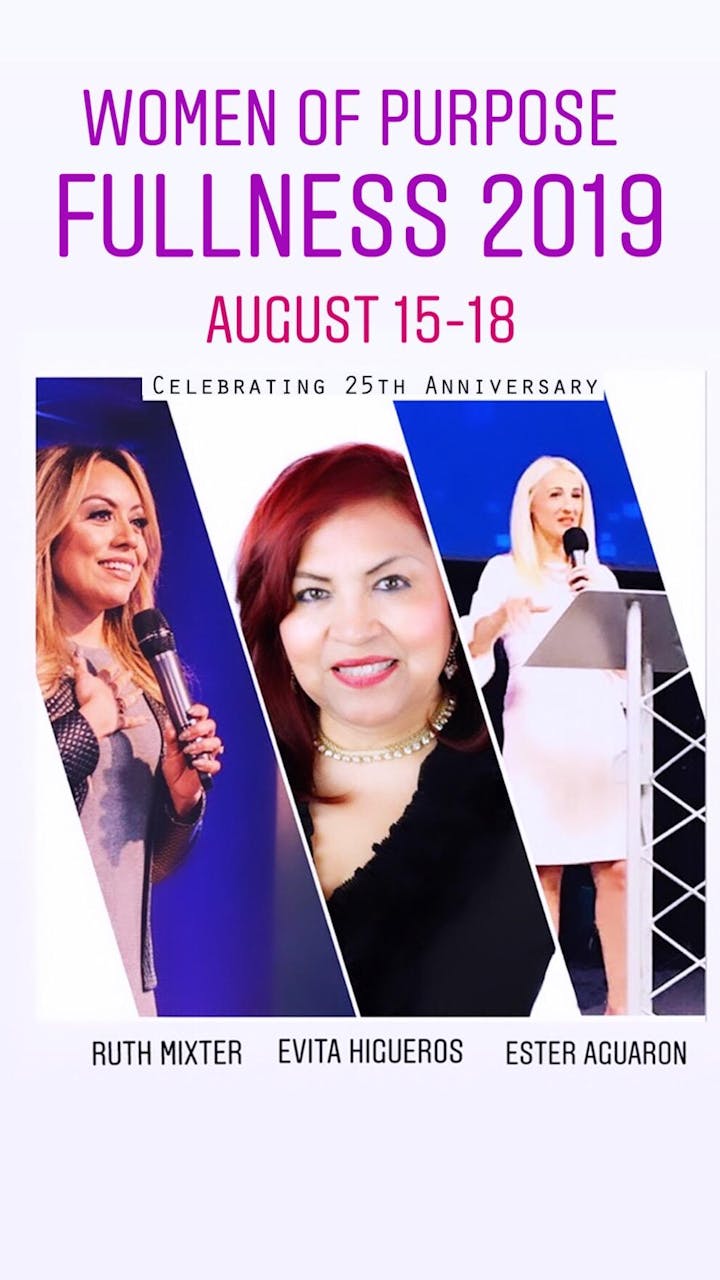 Women of Purpose USA invites you to celebrate its 25 years of service to women.
Giving thanks to God for many courageous women who have been healed, restored, affirmed and lifted up for this time in fullness to serve in the Kingdom.
Closing with a prophetic night!
"Something great is approaching"