Sales Have Ended
Ticket sales have ended
You can still come and Pay-at-the-Door! See You There!
Sales Have Ended
Ticket sales have ended
You can still come and Pay-at-the-Door! See You There!
Description
Curious about UFOs?
Public Invited!
Join MUFON's Virginia Chapter for our 2019 Spring Kick-Off Event! The Public is Welcome! You don't have to be a Member of anything.


We've been vagabonds the past year, trying to settle on a good venue for regular meetings. As far as our Spring Kick-Off goes, this is the third year in a row we've had our event in the Auld Shebeen Irish Pub lower level. It's a great place to gather.
Doors open downstairs at 12:30. The entrance door faces North St. If you want to eat earlier, visit the main restaurant upstairs using the main front door facing Chain Bridge Road (Rt. 123). The only connection between the main dining area and the lower level is a tight spiral staircase that only employees are supposed to use. The lower level has its own entrance facing North St. There is parking nearby in a free parking garage, as well as some surface parking within a block. See map below.


Featured Speaker: Madeleine Tobias, ERT (Experiencer Research Team)
Mady will be speaking on a case she investigated and her talk is entitled Taken Together: Two Women's Account of Their Journey. Madeleine has been a skilled member of ERT for over two years and is one of the most qualified ERT counselors in the country with a varied counseling background. Mady will let us in on some of the best abduction/encounter cases that MUFON has explored.

Lloyd Franklin will be keeping us up-to-date on Space topics, mostly the emerging and astonishing private enterprise space revolution which is growing at a breathtaking rate. This is very relevant to Virginia investigators as our own space coast causes sighting reports whenever there's a launch!
There will be other surprises! Enter for door prizes for those that pre-register! Be sure to pre-register even if you're paying at-the-door and bring your ticket printed out to enter for Door Prizes!

Back issues of IUR and other publications will be for sale for a song.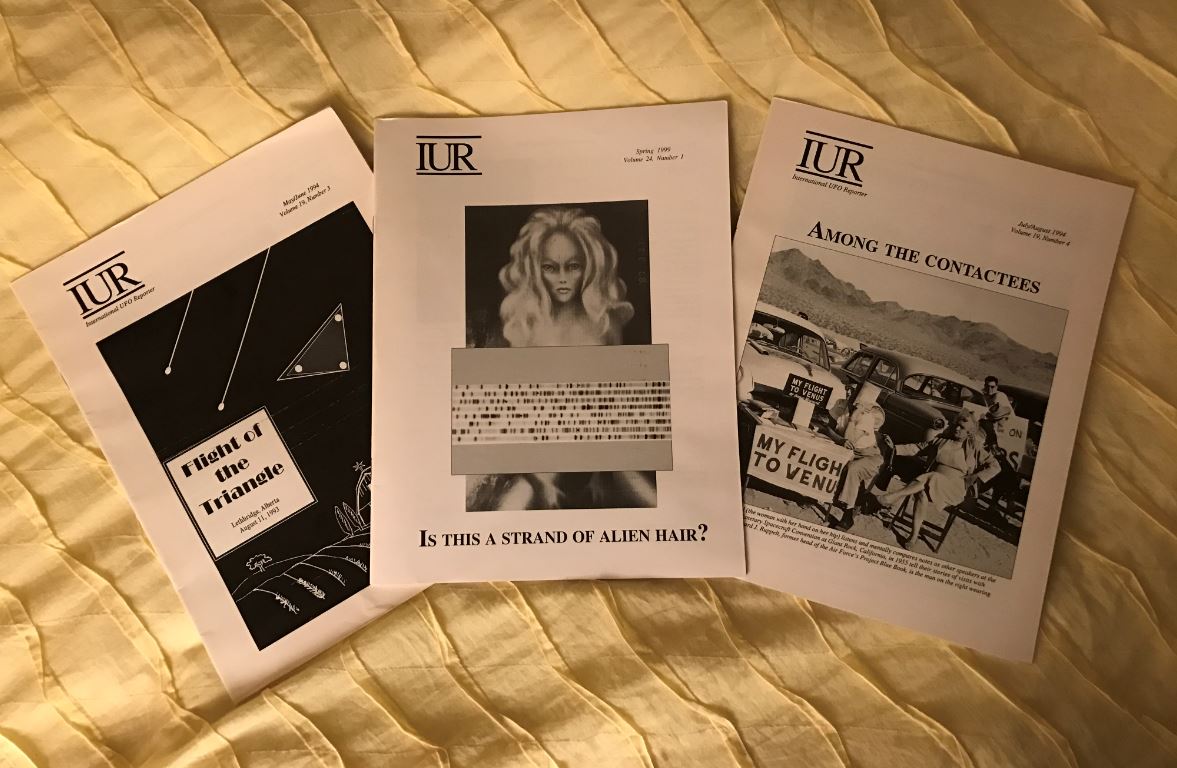 Enjoy a free cold and hot Appetizer Buffet on us. Don't expect a complete meal -- just enough to get things going.

Sign up here on this Eventbrite site. There are many ways to pay including "Pay-at-the-Door." AFter you indicate how many tickets you want and go to the payment screen, there is an area called "Payment Options." Use the drop-down to select "Pay-at-the-Door." We won't be able to take credit cards or checks at the door, so for convenience sake, please have a $10 bill ready for "Pay-at-the-Door." Bring your print-out of your Eventbrite tickets so we can enter you in a special drawing! People who don't register in advance will NOT be eligible for the drawing.
I strongly urge everyone to let us know you're coming by registering with the site, so we'll be able to order the right amount of food. Some of the food is special order, so it can't be made up by the restaurant on-the-fly. Registration includes the Free Appetizer Buffet. Beverages and the Full Menu are available for purchase.
~~~~~~~~~~~~~~~~~~~~~~~~~~~~~~~~~~~~~~~~~~~~~~~~~~
Map below indicates parking areas. Black arrowheads indicate entrances to parking areas and garages. The Auld Shebeen is at the intersection of Chain Bridge Rd (Rt. 123) and North St. The main dining room is accessed from Chain Bridge Rd while the Lower Level event space is accessed from North St, about 25 feet down from the intersection.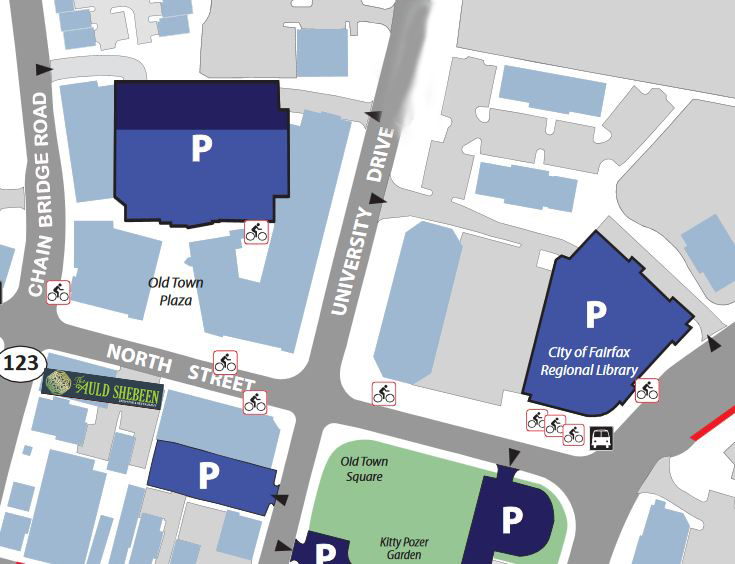 ~~~~~~~~~~~~~~~~~~~~~~~~~~~~~~~~~~~~~~~~~~~~~~~~~~
Some of our Investigators will be on hand... We'll be presenting a couple cases of interest. More details to come.

The gathering will wrap up around 4:00PM, closing with a set of UFO/Space songs performed by our own Sue Swiatek.

Please register with the system even if you're paying at-the-door. Follow links for "offline payment options" and keep clicking until you see the blue button for "Pay-at-the-Door" and click on that.
See You There!

Sue Swiatek
State Director Virginia MUFON