Sales Have Ended
Ticket sales have ended
You can still come and Pay-at-the-Door! See You There!
Sales Have Ended
Ticket sales have ended
You can still come and Pay-at-the-Door! See You There!
Description
Curious about UFOs?
Join MUFON's Virginia Chapter as we kick-off 2018 with the first meeting/party of the year! All Are Welcome!
We also have our March and April Meeting Dates & Place lined up -- those meetings will be held on Saturdays at Noon, which is our usual meeting day and time. Check your emails for these dates. Our kick-off is unusual in that it's on a Sunday afternoon. Make a note of that.
Enjoy a free Appetizer Buffet as Ed Hruneni gets us going with his usual wit and space music
He'll also screen some fascinating UFO video clips of unidentified flying objects and UFO personalities! Ed always has raffle tickets up his sleeve as well as tantalizing Door Prizes! Bring your print-out of your Eventbrite tickets to qualify for a special drawing! People that didn't register in advance will not be eligible.

That being said, you can definitely just come on Sunday and pay at the door. We'd love to have you.
Registration includes the Free Appetizer Buffet. Beverages and the Full Menu are available for purchase.

We'll have a special presentation by MUFON Board Member Rob Swiatek !
... on all the recent UFO Disclosure that began December 16, and really keeps going. What can we glean from the recent release of the FLIR "tic-tac" UFO video? What was seen with the naked eye by the pilots? What has been the role of billionaire Bob Bigelow throughout the last 25 years in Aerospace and the study of UFOs? And what role did Senator Harry Reid play in all of this? Who are Luis Elizondo and Tom DeLonge and his To The Stars Academy? So many questions ... Rob will try to corral this info for us.
Few are aware that Bigelow was active with organized ufology for quite some time, funding individual researchers and bringing the three prominent groups together under the umbrella of the UFO Research Coalition. He then funded MUFON field work under the Star Impact Project (SIP). Rob and I were meeting regularly with the head of that effort, Richard Lang; He wanted a Board Member to be informed in real-time of the phenomena that were being encountered, as well as the organizational challenges. Rob is uniquely qualified as a witness and principal to some of these historic events. Come hear this background information you won't hear anywhere else!
~~~~~~~~~~~~~~~~~~~~~~~~~~~~~~~~~~~~~~~~~~~~~~
Lots of our Investigators will be on hand...
Some of whom appeared in the Hangar 1 series on the History Channel! They'll be tilting a glass of Irish cheer and filling us in on how the recent MUFON Caribbean Cruise went, and anything else that's on their minds.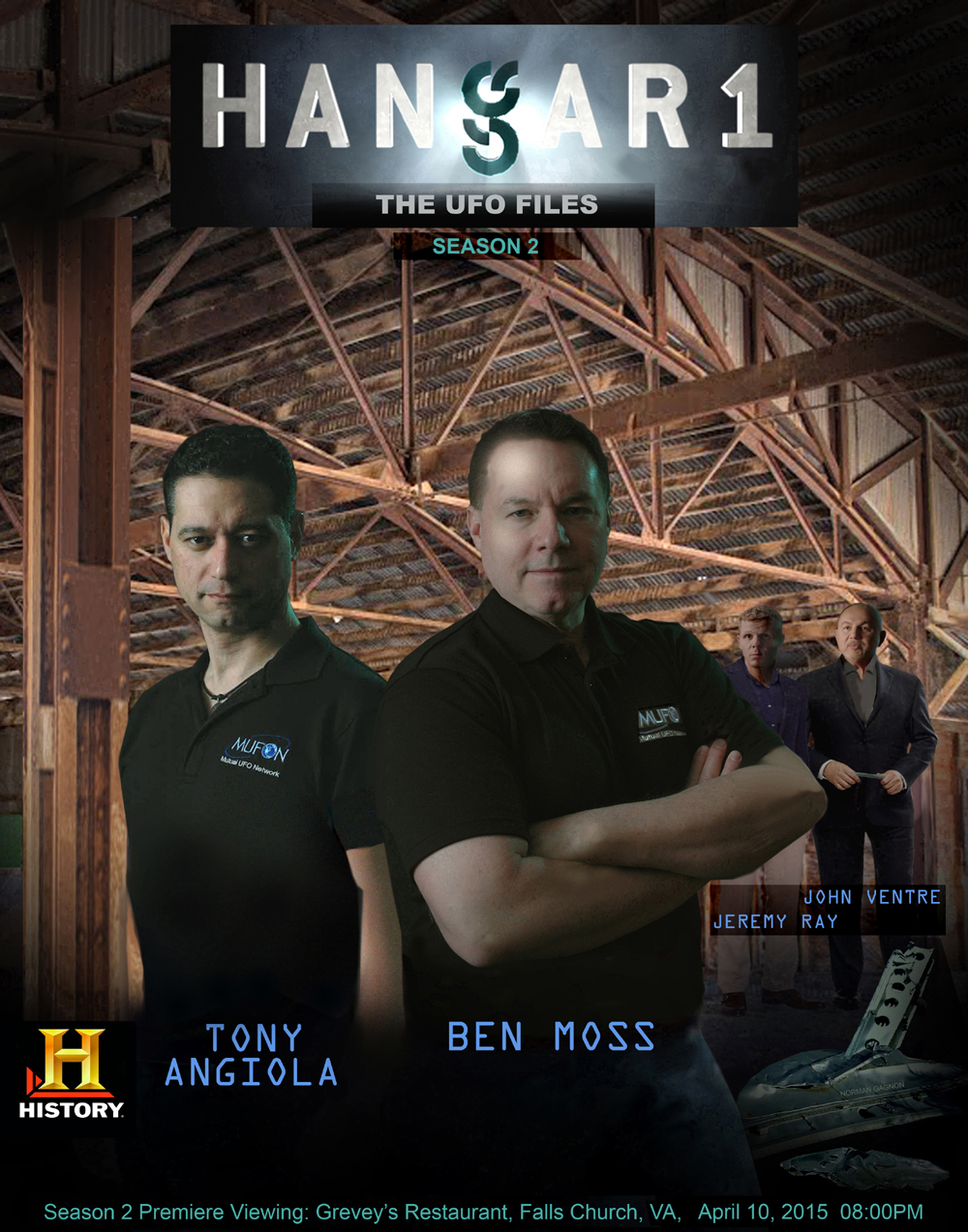 The Party will wrap up around 7:00PM, closing with a set of UFO/Space songs performed by our own Sue Swiatek with a special musical guest, Bart MacMillan.

Please register with the system even if you're paying at-the-door. Follow links for "offline payment options" and keep clicking until you see the blue button for "Pay-at-the-Door" and click on that.

See You There!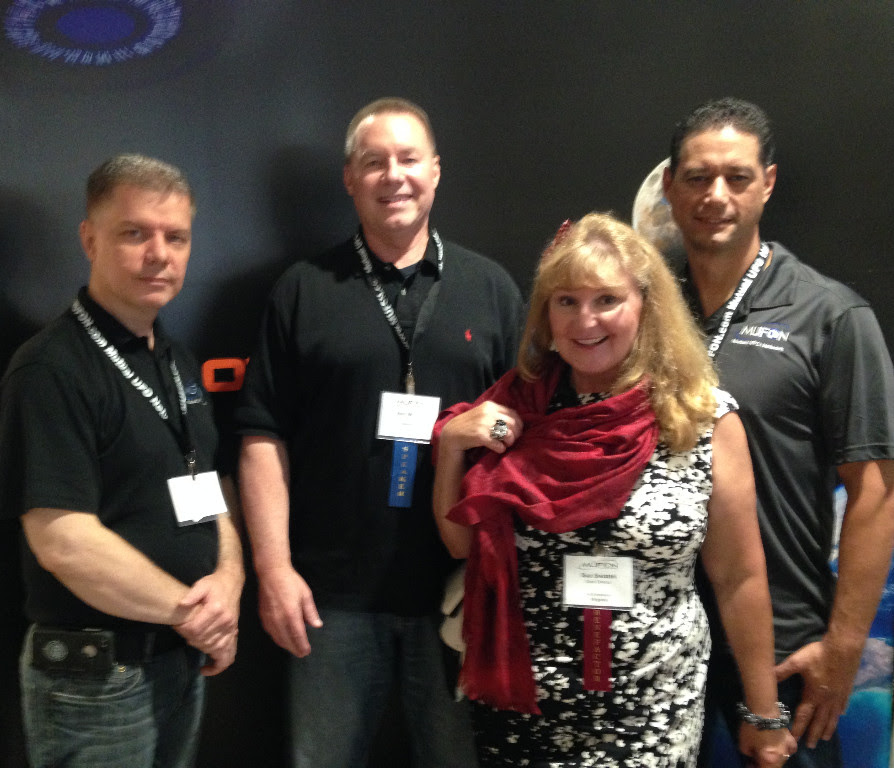 Left to Right: Norm Gagnon (STAR FI), Ben Moss (Chief Investigator), Sue Swiatek (SD), Tony Angiola (Asst. SD)