Who's Going

Loading your connections...
3 of your friends are going.
Share it to get more people on board!
Share

Sara Haughty
San Francisco, California

Luke Picard
London, United Kingdom

Rick Vespucio
Florence, Italy
Event Details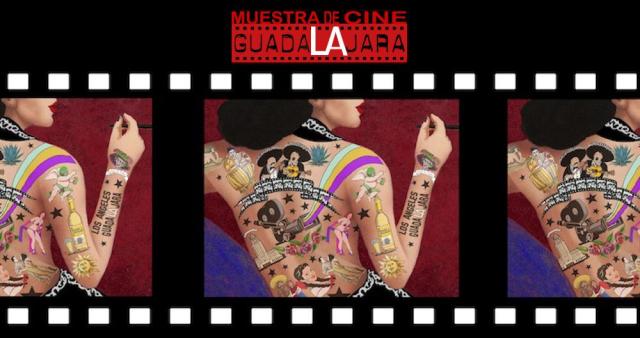 The University of Guadalajara Foundation, USA
&
The Guadalajara International Film Festival (FICG)
PRESENT
Muestra de Cine GuadaLAjara
October 12, 13, 14  
 http://muestradecine.udgla.com/
In an effort to promote Latino culture while providing films rarely accessible to the community,
The University of Guadalajara Foundation & The Guadalajara International Film Festival 
have carefully selected a wide variety of FICG's award winning films presented in Guadalajara
to proudly showcase in the City of Los Angeles during its first annual
Muestra de Cine GuadaLAjara.  
EVENT DATES:                    OCTOBER 13th - 12th, 2012                                                                                             Saturday, October 13th             General Screenings/Q&A's (Free to the public)                                                                                                              Industry Panels (Free to the public)
 Sunday, October 14th               General Screenings/Q&A's (Free to the public)
EVENT LOCATIONS:           UNIVERSAL CITYWALK                                                                                             General Screenings:                 AMC Universal CityWalk Cinemas (Theaters 15, 16, 17, 18)                                                                                      100 Universal City Plaza, Universal City, CA    
Industry Panels:                          Hilton Hotel at Universal CityWalk
IN ATTENDANCE:              Filmmakers/Celebrities/City leaders/Ent. Industry/Press/General public                                                                                                                             
FEATURES / LARGOMETRAJES
Abrir Puertas y Ventanas
¿Alguien ha visto a Lupita? / Have you seen Lupita?
Border Run
Burros / Donkeys
Colosio, El Asesinato
El Secreto del Medallón de Jade / The Secret of the Jade Medallion
Espacio Interior / Richness of Internal Space
Fecha de Caducidad / Expiration Date
Juan de Los Muertos / Juan of the Dead
Los Inadaptados / The Misfits
Mariachi Gringo 
DOCUMENTARIES / DOCUMENTALES
Alejandro Colunga, Fogonero del Delirio / Alejandro Colunga, Stoker of Delirium
Cuates de Australia / Drought
Escaramuzas: Riding from the Heart
Inocente
Miradas Múltiples. La Máquina Loca
Tales of Masked Men
The Harvest
SHORTS / CORTOMETRAJES
America, Our Home    
Crescendo  
El Circo de la Mariposa
FEATURES / LARGOMETRAJES

ABRIR PUERTAS Y VENTANAS // BACK TO STAY Argentina | 2011 | 98 minutes Three sisters, bound by the loss of their grandmother, Alicia, are forced to redefine their relationship with one another in their matriarch's home, burdened by her absence. Milagros Mumenthaler's intimate debut, Back to Stay, explores the many hidden areas of human desire and the dichotomous relationships between family members, where so much and so little is known and shared. Dirección · Director | Milagros Mumenthaler Intérpretes · Cast | María Canale, Martina Juncadella, Aillin Salas, Julián Tello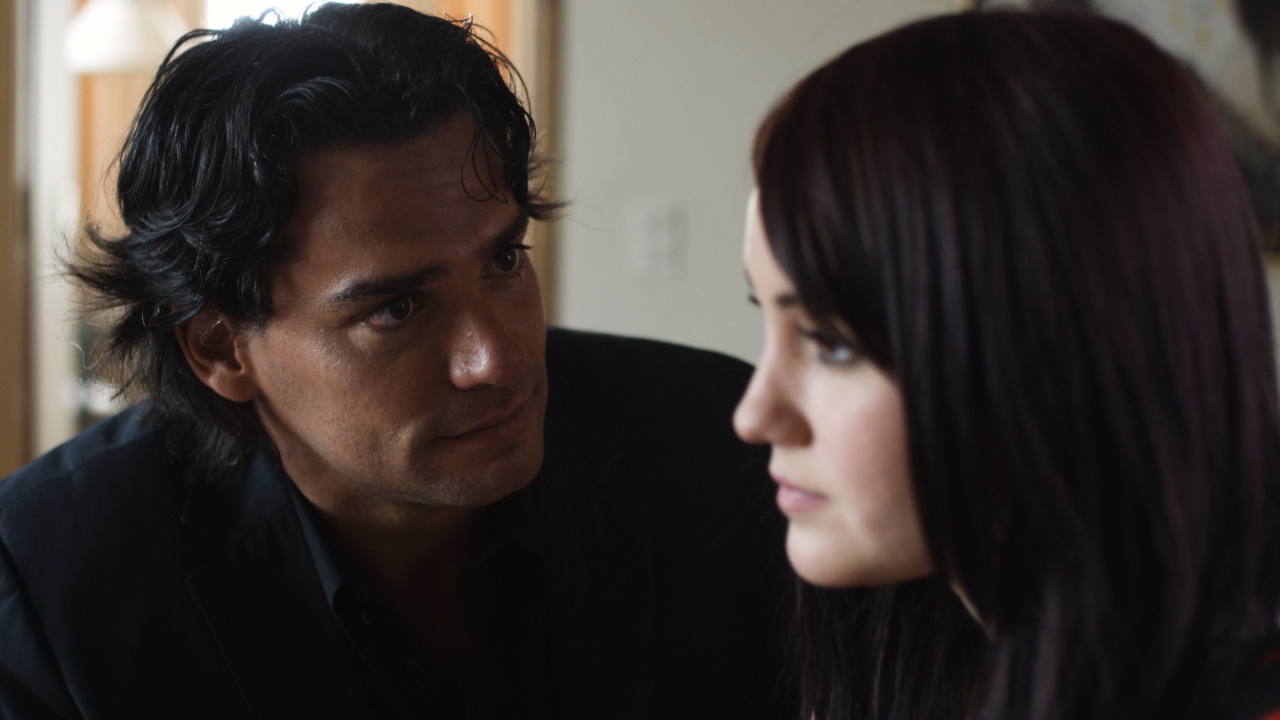 ¿ALGUIEN HA VISTO A LUPITA? // HAVE YOU SEEN LUPITA?      Chile, Mexico, Argentina, Germany|2011|86 minutes Lupita, a young Mexican girl, runs away from her family who want to commit her into a hospital. She will start a journey that will take us into a world that seems crazier than she is. With her sensuality, innocence and romanticism, Lupita invites us to think that the world can be experienced in other ways. Dirección · Director | Gonzalo Justiniano Intérpretes· Cast | Dulce María, Carmen Salinas, Cristián de la Fuente, Schlomit Baytelman, Angélica Castro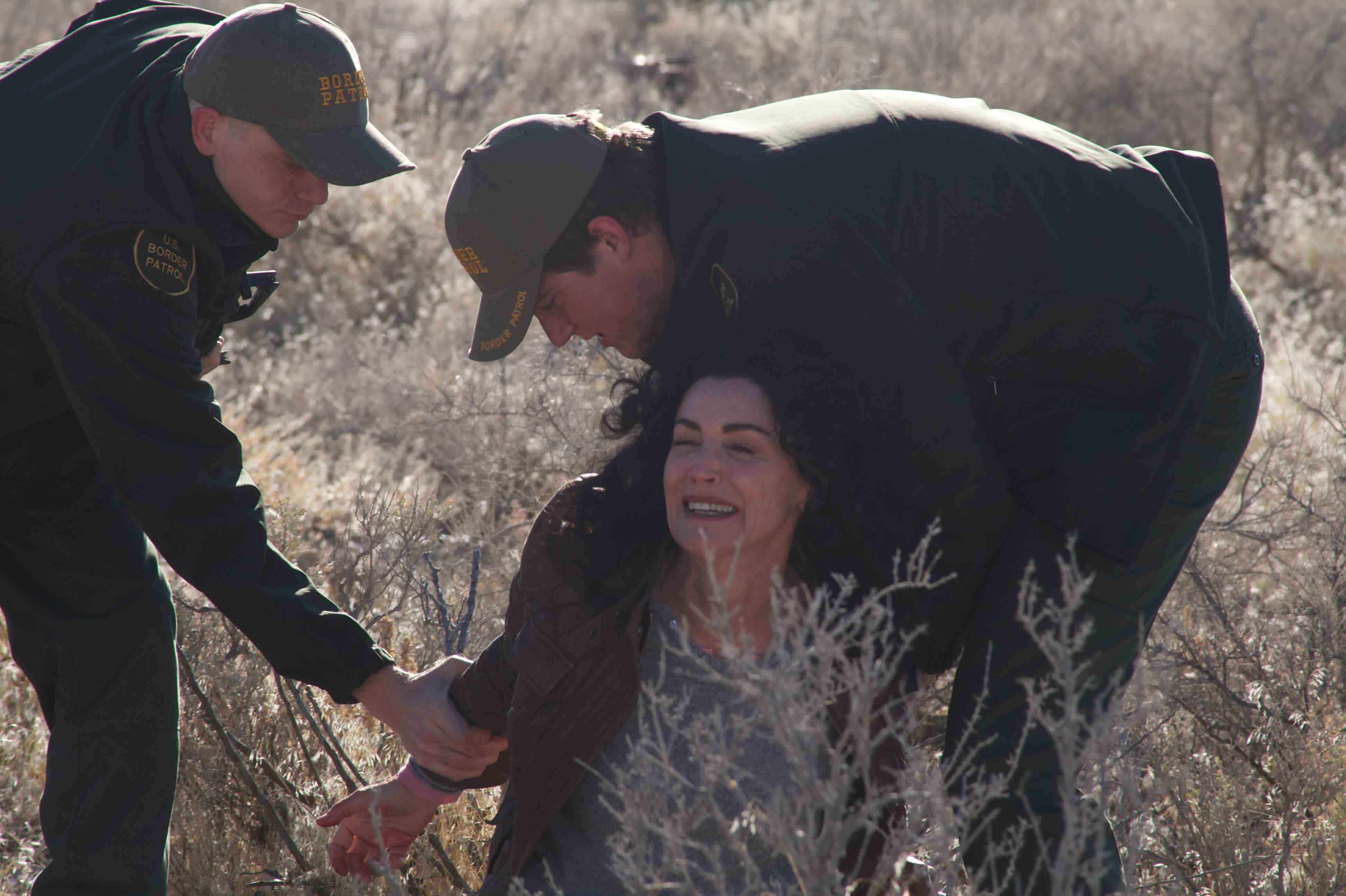 BORDER RUN U.S.|2012|92 minutes In a drama inspired by true events, a female American reporter searches for her missing brother against the backdrop of violence and human smuggling across the US/Mexican border. Dirección· Director |Gabriela Tagliavini Intérpretes · Cast |Sharon Stone, Billy Zane, Miguel Rodarte, Manolo Cardona, Giovanna Zacarias, Olga Segura, Rosemberg Salgado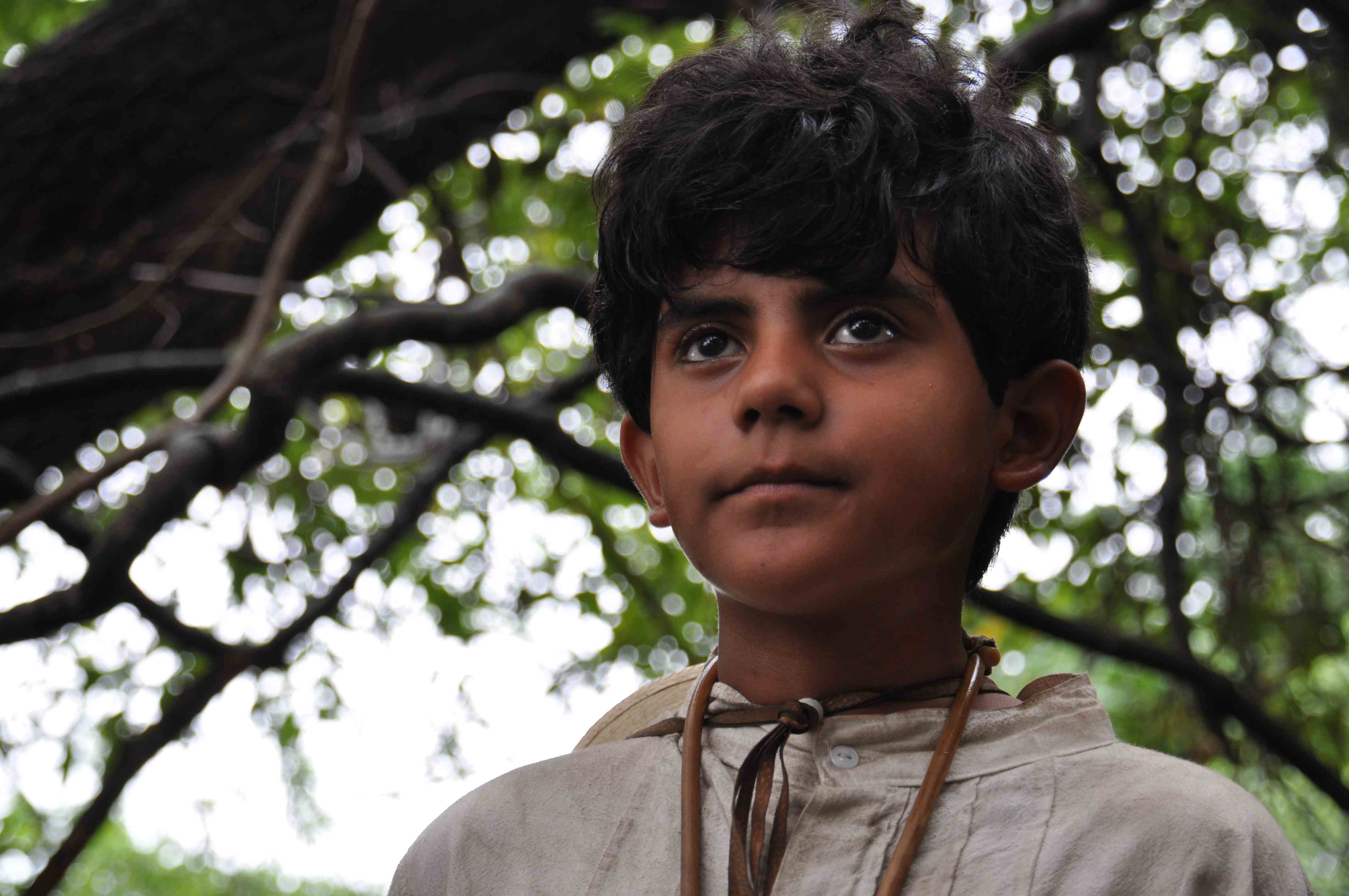 BURROS // DONKEYS  Mexico|2011|90 minutes Lautaro is a boy living in the scorching lands of the State of Guerrero during the 1940's. The father of Lautaro has been murdered, and fearing the same fate might be in store for him; he is sent 40km away to live with his Aunt Emma. Lautaro finds a haven within books and spying on his relatives, who practice spiritualism. Soon, Lautaro's visions of spirits begin. Dirección · Director | Odín Salazar Flores Intérpretes · Cast | Abimael Orozco, Alfredo Herrera, Leticia Gutiérrez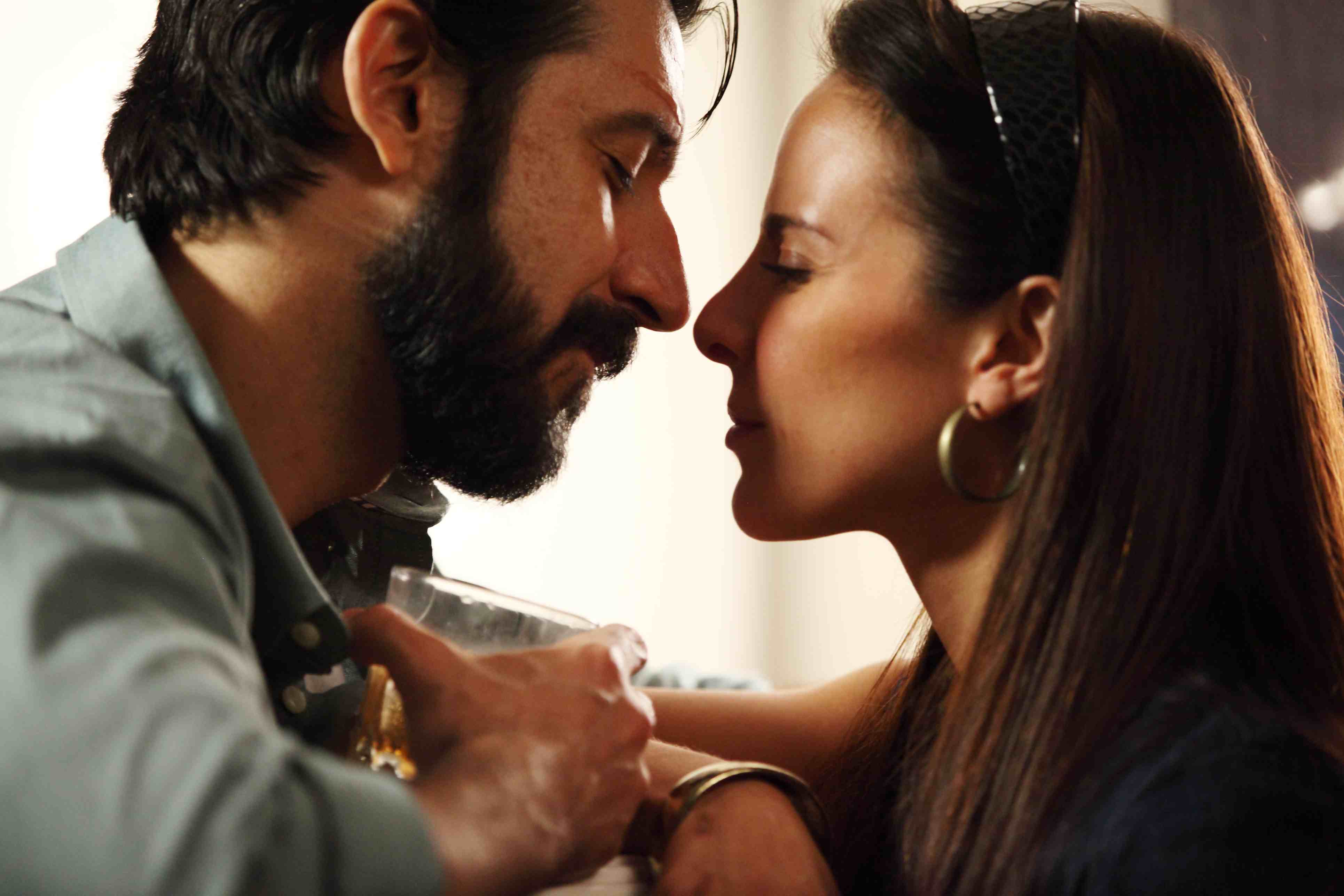 COLOSIO, EL ASESINATO Mexico, Spain, France, Colombia | 2012 | 100 minutes Set in 1994, Andrew is an intelligence expert who is commissioned to conduct a secret investigation to find out who is behind the assassination of Luis Donaldo Colosio, a presidential candidate of Mexico. Dirección · Director |  Carlos Bolado Intérpretes · Cast | José María Yazpik, Daniel Giménez Cacho, Kate del Castillo, Odiseo Bichir, Harold Torres, Dagoberto Gama. Luis Ernesto Franco, Tenoch Huerta, Emilio Echevarría, Enoc Leaño.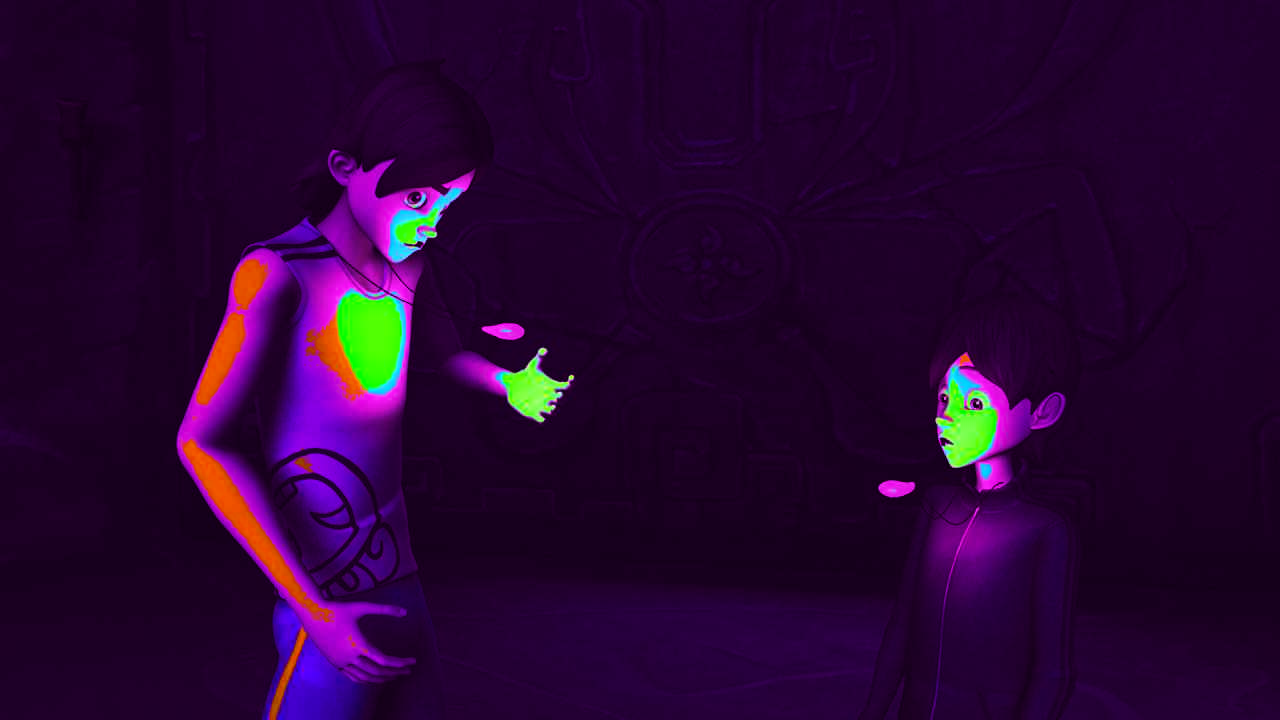 EL SECRETO DEL MEDALLÓN DE JADE THE SECRET OF THE JADE MEDALLION Mexico | 2012 | 85 minutes It all begins when Grandpa Yólotl disappears. Matías, Claudio, Pato, Katy and loyal dog Duke uncover signs that will lead them to a great adventure, facing unimaginable creatures, astonishing characters – that once belonged to an ancient civilization, and a couple of rogue treasure hunters. The promise of their grandfather is the force that will guide these heroes, ready for anything, provided they always stay together and discover the secret of the jade medallion. Dirección · Directors | Rodolfo Guzmán, Leopoldo Aguilar Intérpretes · Cast | Adriana Barraza, Arath de la Torre, Eleazar Gómez, Esteban Siller, Irving Corona, Marcela Guirado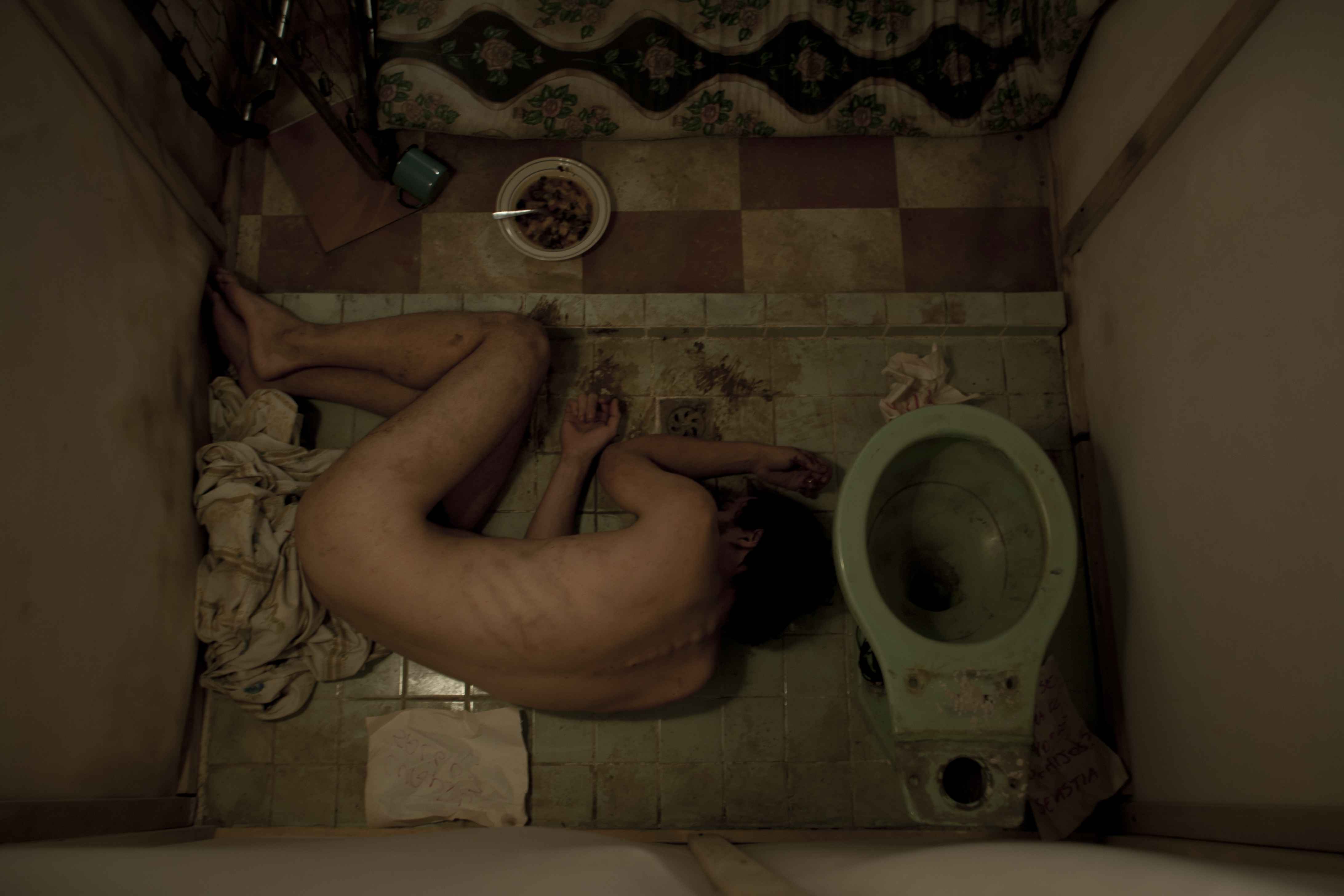 ESPACIO INTERIOR RICHNESS OF INTERNAL SPACE Mexico|2011| 89 minutes Lazarus is kidnapped in a two by three meter room, completely isolated from the outside world. Forced to reveal intimate information of his family he falls into despair and abandons himself to death. Then, a seemingly meaningless event makes him realize that his heart and his mind are not kidnapped and will never be. Lazarus forces himself into a disciplinary routine that helps him endure his unbearable situation, letting his imagination, memories, introspection and faith push him through each day overcoming the constant threat of torture and death. Based on true events, Richness of Internal Space is a testimony of a man's will to live and his unbreakable spirit. Dirección · Director | Kai Parlange Intérpretes · Cast | Kuno Becker, Ana Serradilla, Hernán Mendoza, Gerardo Taracena, Rocío Verdejo, Alejandro Barrios, Marina de Tavira, Juan Carlos Colombo, Juan Pablo Medina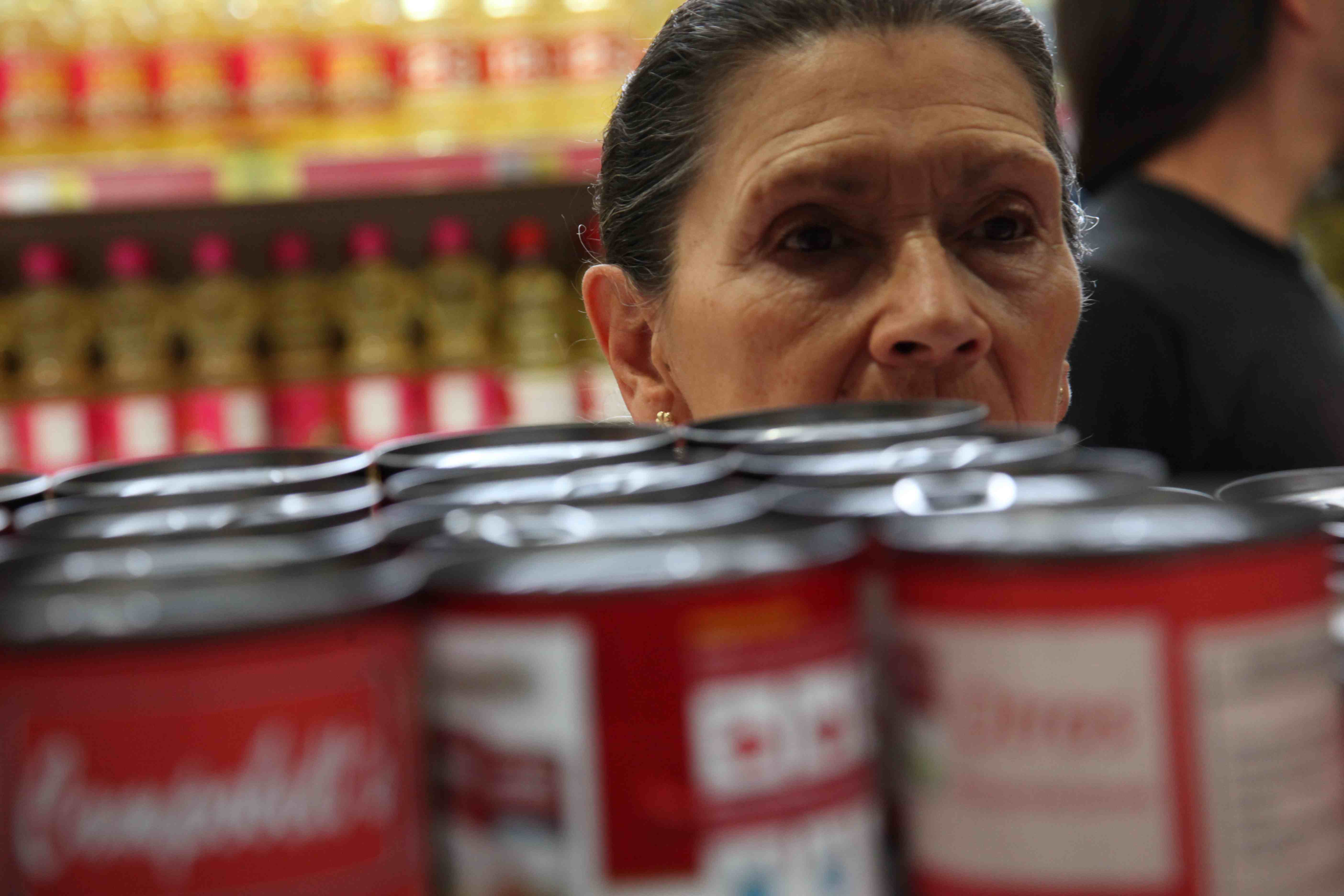 FECHA DE CADUCIDAD  //  EXPIRATION DATE Mexico | 2011 | 100 minutes Ramona's compulsive life becomes a wreck when she finds out, after a long search that Osvaldo, her only son, has died. Obsessive and paranoid, Ramona is convinced that the pathetic Genaro, a handy-man that collects newspaper articles from the crime section, is responsible for the death of her son, assisted by Mariana, a good-for-nothing woman living in the same building and who is apparently running away from something. Dirección · Director | Kenya Márquez Intérpretes · Cast | Ofelia Murguía, Damián Alcázar, Marisol Centeno, Marta Aura, Eduardo España, Jorge Zárate, Catalina López, Laura de Hita, Eduardo Villalpando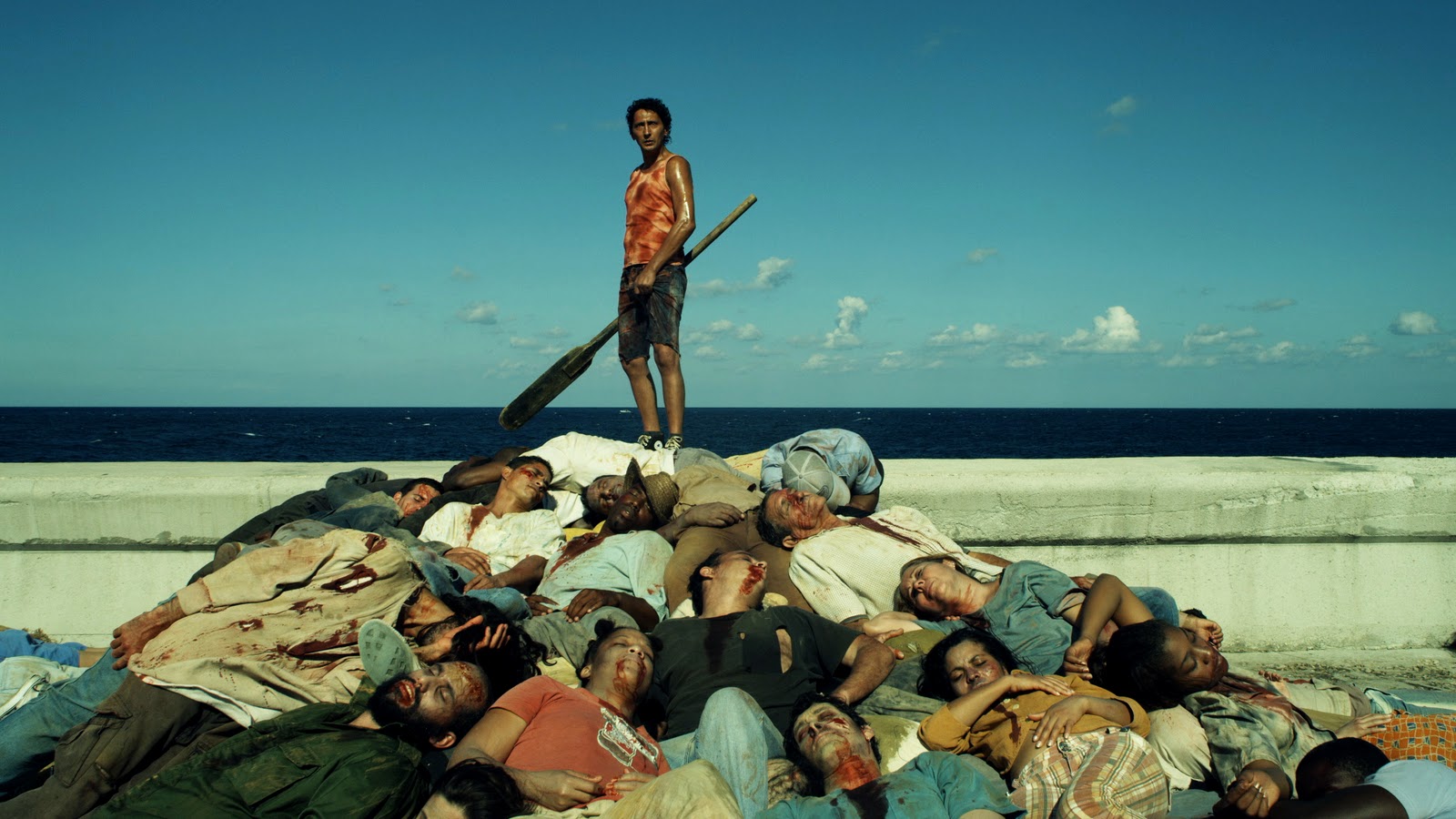 JUAN DE LOS MUERTOS  //  JUAN OF THE DEAD Spain, Cuba | 2011 | 100 minutes In the middle of what official media refers as isolated incidents provoked by dissidents paid by the US government, in a Havana filled with flesh eating zombies, one hero, Juan, comes to rescue. The only way to beat them is destroying their brains, so Juan realizes there is an upside to this situation, he can confront them making some money out it… Juan adopts the motto "we kill your beloved ones"…at a reasonable price!   Dirección · Director | Alejandro Brugués Intérpretes · Cast | Alexis Días de Villegas, Jorge Molina, Andrea Duro, Andros Perugorría, Jazz Vila, Eliecer Ramírez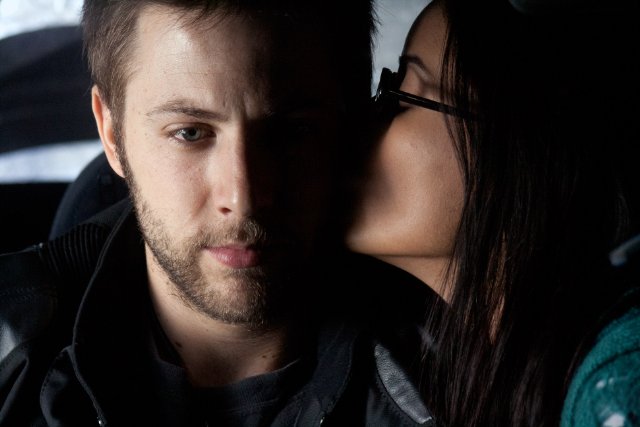 LOS INADAPTADOS // THE MISFITS Mexico | 2011 | 104 minutes A lonely guy doesn't want to live anymore until he meets a girl that introduces him to her family as a big star. An arrogant lawyer receives a lesson by being locked up in an elevator with a very authentic maid. A computer freak makes an online blind date with a stranger that turns out to be not that strange. Five elderly people at the brink of death prepare a bank robbery. Dirección · Directors | Jorge Ramírez-Suárez, Javier Colinas, Marco Polo Constandse, Sergio Tovar Velarde Intérpretes · Cast | Luis Arrieta, Luis Ernesto Franco, Paola Núñez, Tiaré Scanda, Joaquín Cordero, Maya Zapata, Rosa María Bianchi, Eugennio Bartilotti, Beatriz Aguirre, Ana Serradilla, Patricio Castillo, Isela Vega, Héctor Kotsifakis, Justo Martínez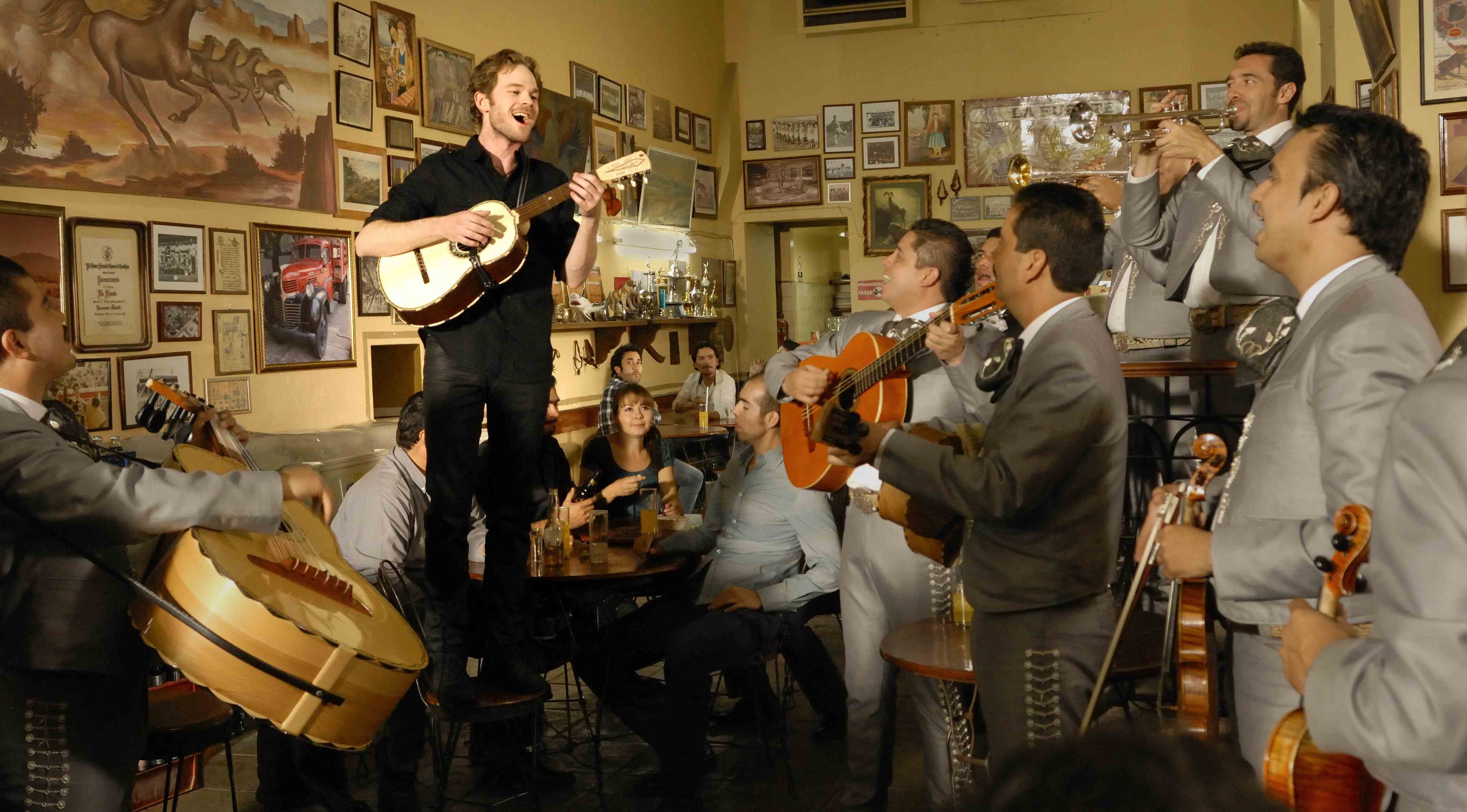 MARIACHI GRINGO Mexico, U.S.| 2011 | 107 minutes A stifled, small-town man stuck in a dead end life, runs away to Mexico to be a mariachi singer. A musical tour-de-force exploring the reality of "following your dreams" across cultural, personal, social and geographical borders. Dirección· Director | Tom Gustafson Intérpretes· Cast | Shawn Ashmore, Martha Higareda, Fernando Becerril, Lila Downs, Kate Burton, Tom Wopat, Adriana Barraza                                                                                              
DOCUMENTARIES / DOCUMENTALES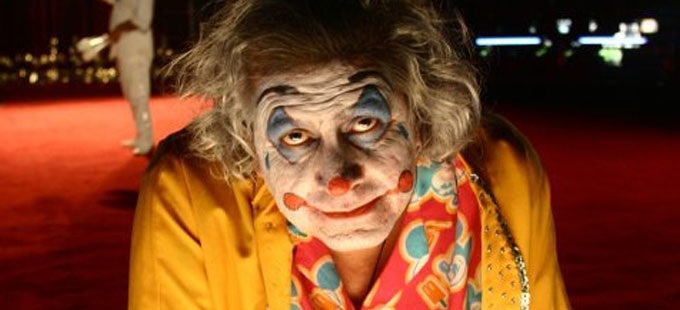 ALEJANDRO COLUNGA, FOGONERO DEL DELIRIO ALEJANDRO COLUNGA, STOKER OF DELIRIUM   Mexico | 2011 | 90 minutes              Visual, exploratory, curatorial tour of the life and work of Alejandro Colunga, one of the most emblematic, contradictory and surprising artists of the last few decades of Mexican art. Dirección · Director | Gustavo Domínguez Participa · Presenting | Alejandro Colunga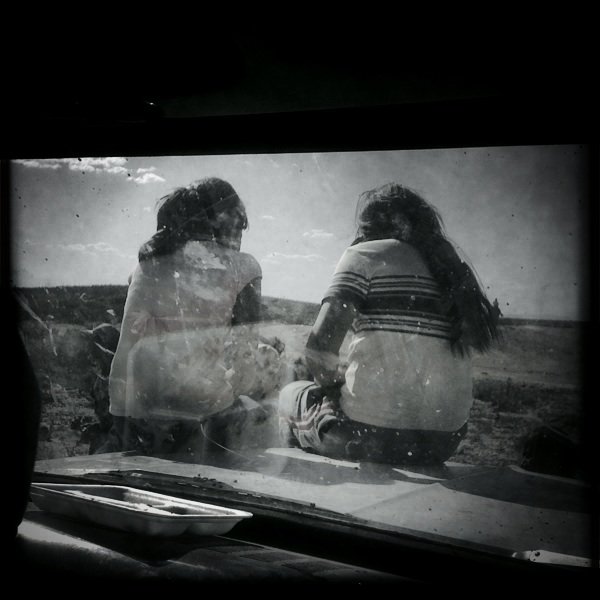 CUATES DE AUSTRALIA  Mexico | 2011 | 100 minutes The inhabitants of Cuates de Australia, a communal land located in Coahuila (northeastern Mexico), hold an annual exodus in search for answers in light of the water shortage during the dry season. In aforesaid exile, men, women, children and elderly await the arrival of the first drops of rain to return to their land; metaphor for a town that by wandering, in turn hide from death. Dirección · Director | Everardo González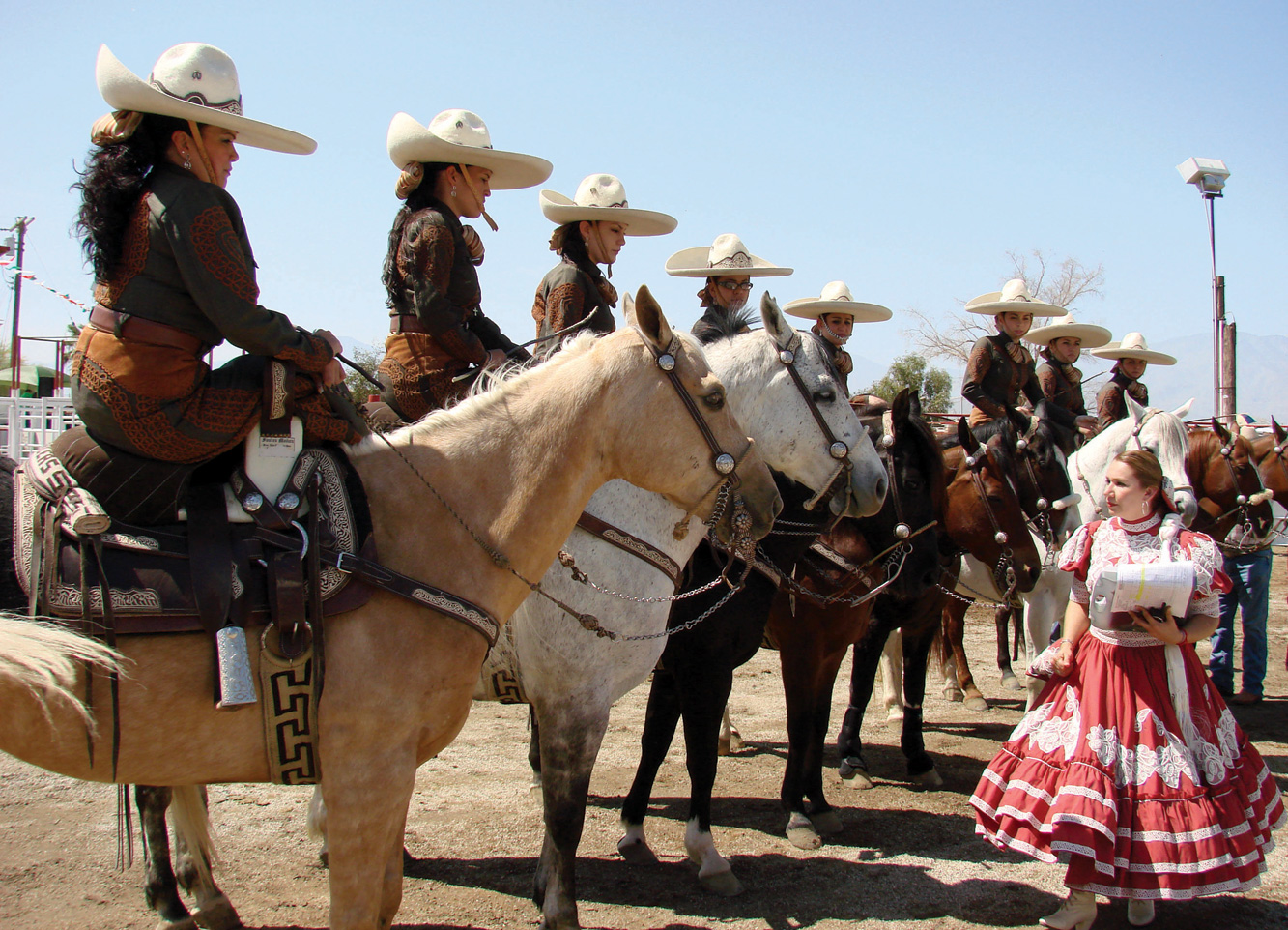 ESCARAMUZA: RIDING FROM THE HEART U.S. | 2012 | 88 minutes  Las Azaleas are a gutsy team of women rodeo riders vying to represent the U.S. at the National Charro Championships in Mexico, where "to be Charro is to be Mexican." Escaramuza, or skirmish, describes both their daredevil horseback ballets, ridden sidesaddle at top speed, and the intensity of their competition season. Neither life-altering challenges at home nor cartel violence across the border can keep Las Azaleas from their goal. The documentary explores the ways their identities as first-generation Mexican Americans are shaped by the values of their traditional equestrian culture. Dirección · Director | Bill Yahraus  Participan · Presenting | Escaramuza Charra Las Azaleas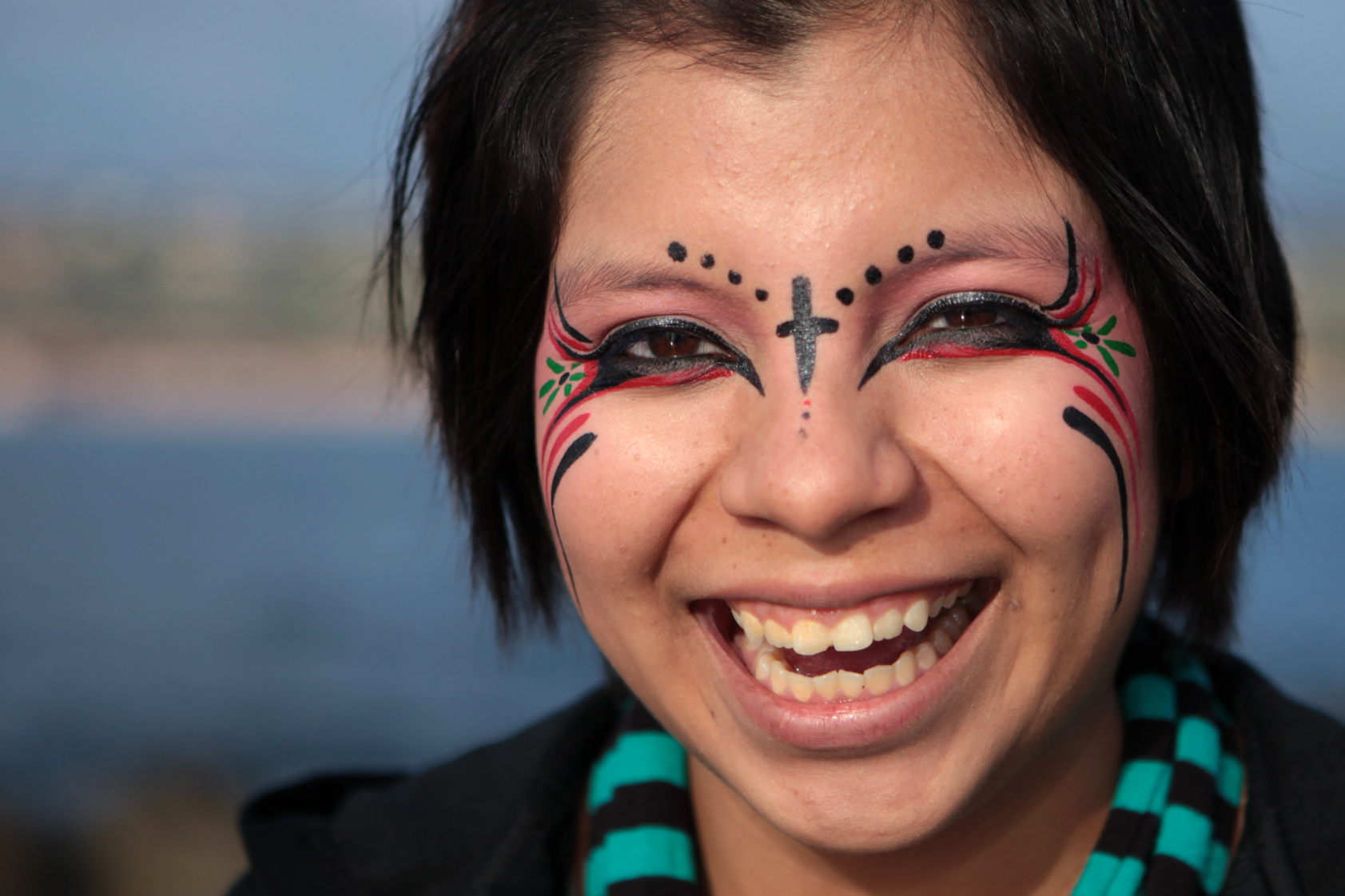 INOCENTE  U.S.| 2012 | 40 minutes INOCENTE is an intensely personal and vibrant coming of age documentary about a young artist's fierce determination to never surrender to the bleakness of her surroundings. Dirección · Directors | Sean Fine, Andrea Nix Fine Participan · Presenting | Inocente
MIRADAS MULTIPLES. LA MÁQUINA LOCA  THE CRAZY MACHINE France, Mexico | 2012 | 90 minutes   Gabriel Figueroa was the most famous cinematographer in Mexico during the 20th century. His films were the inspiration for the most renowned cinematographers of the world, who in this documentary talk about Figueroa and how their approach in the process of creating images were forever influenced by this great master of cinematic photography.  Dirección · Director | Emilio Maillé   Participan · Presenting | Darius Khondji, Javier Aguirresarobe, Guiseppe Rotuno, Hideo Yamamoto, Angel Goded, Walter Carvalho, Philippe Rousselot, Gabriel Beristaín, Janusz Kaminski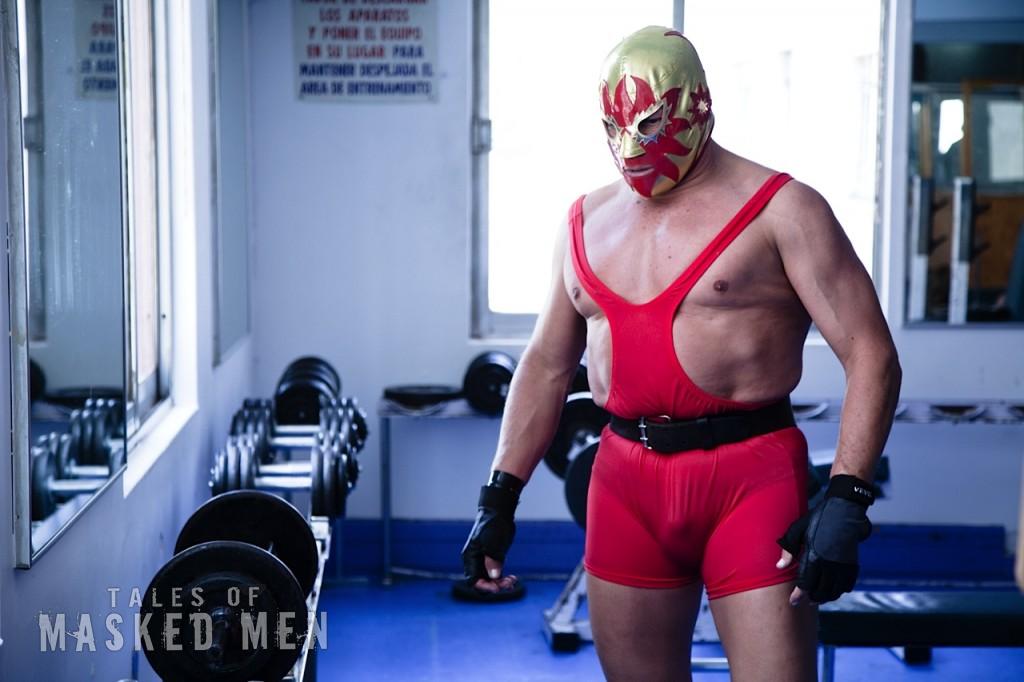 TALES OF MASKED MEN  U.S. | 2012 | 55 minutes  Directed by award-winning filmmaker Carlos Avila, Tales of Masked Men is a creative and imaginative exploration of the colorful, fascinating, and mysterious world of lucha libre—Mexican wrestling. Both a fast-paced and audience-involving spectacle, this "working class" sport is practiced in arenas large and small throughout Mexico and the United States, as well as other countries. Filled with the passion and excitement that defines its subject, the film examines the history of lucha libre and what has made this 80-year-old phenomenon endure. Filmed in Mexico and the United States, the film also profiles three legendary wrestlers, each of whom embodies various aspects of the sport and its traditions. Dirección · Director | Carlos Avila  Participan · Presenting | Mascarita Sagrada, Miguel Sandoval, Santo 
THE HARVEST  LA COSECHA U.S., Mexico | 2011 | 78 minutes The Harvest/La Cosecha is the story of the children who work as many as 12 hours a day in the scorching hot sun, without the protection of child labor laws. More than 400,000 migrant child workers in the US journey from their homes traveling from state to state, crop to crop, picking the produce Americans eat.  Many of these children are American citizens.  All are working to help their families survive while sacrificing the birthright of childhood: play; stability; school.  The film profiles three of them as they work through the harvest.  Who will manage to keep their dreams alive? This is the story of the children who feed America. Dirección · Director | U. Roberto Romano Producción · Produced by | Albie Hecht, Susan MacLaury, U. Roberto Romano, Rory O'Connor, Eva Longoria, Raul Padilla
SHORTS / CORTOMETRAJES
AMERICA, OUR HOME  

U.S. | 2012 | 6 minutes 

Dirección· Director|Edgar Pablos Inspired by Arizona's SB 1070 Anti-Latino / Anti-immigrant Law. Features the photography of George Rodríguez, well-known for photographing key moments in the Chicano Civil Rights Movement.
CRESCENDO 

U.S., Mexico | 2011 | 13 minutes 

Dirección· Director|Alonso Alvarez Barreda In the 18th Century Holy Roman Empire, a series of events will turn one woman's ordinary day into an extraordinary event in history.
EL CIRCO DE LA MARIPOSA 

THE BUTTERFLY CIRCUS 

U.S. | 2009 | 23 minutes 

Dirección· Director|

Joshua Weigel 

At the height of the Great Depression, the showman of a renowned circus leads his troupe through the devastated American landscape, lifting the spirits of audiences along the way. During their travels they discover a man without limbs at a carnival sideshow. However, after an intriguing encounter with the showman he becomes driven to hope against everything he has ever believed. 
NOTE:

Please arrive

15 MINUTES BEFORE EACH SCREENING

; latecomers cannot be guaranteed admittance. 

Seating is general admission only.

NOTE:

Some seats will be reserved for special guests of the festival. Please respect the designated areas. 

 

Where

AMC Universal CityWalk Cinemas (Theaters 15, 16, 17, 18)
100 Universal City Plaza
Los Angeles, CA 90068


Organizer
Presented by: THE UNIVERSITY OF GUADALAJARA FOUNDATION, USA & THE GUADALAJARA INTERNATIONAL FILM FESTIVAL (FICG)

ABOUT THE UNIVERSITY OF GUADALAJARA FOUNDATION: 
The University of Guadalajara Foundation in the United States of America (UDG Foundation-USA) is an extension of Fundación Universidad de Guadalajara, A.C. and is made up of a number of prominent academic and social leaders. The Foundation works to attain private support from individuals, foundations and/or corporations in order to fulfill the mission and vision of the University of Guadalajara in Los Angeles.
The donations that the Foundation receives from one of the most important philanthropic regions in the United States go towards the relevant and high-quality academic and cultural activities of the University of Guadalajara, Los Angeles.
More importantly, behind each donation to the University of Guadalajara, Los Angeles is an organization or individual who is determined to help Mexicans and other Latinos living in this region improve their quality of life and enhance their cultural identity. This kind of support will have positive effects both on their communities of origin and the ones in which they are now living. 
Social commitment: education, art and culture for all.
In keeping with its mission, the University of Guadalajara extends its educational services to the Los Angeles, California area. This initiative, which is implemented progressively as funding from external sources is secured, offers technical, continuing, high school and university-level educational services, as well as cultural and artistic promotion programs, to the Mexican and Hispanic community living in and around Los Angeles. This initiative also creates new pathways to personal growth and strengthens the sense of identity and belonging of this population and thus facilitates their integration into the broader society.
Operating a satellite location in LA enables building new academic partnerships and establishes links with local communities and institutions, which in turn enhances the university's international profile. http://udgla.com/ 

ABOUT THE GUADALAJARA INTERNATIONAL FILM FESTIVAL (FICG):
The Guadalajara International Film Festival (FICG) is one of the largest and most important cinematic events in Latin America held each year during the month of March. The quality and significance of the screened films, guest celebrities, and industry professionals who conduct business, in addition to the thousands of filmgoers who attend for its diverse, cultural, educational and entertainment activities, make this a very important event for international filmmakers. http://www.ficg.mx/ 
The 28th annual edition of FICG will be held March 1-9, 2013.            
Guest celebrities who have attended past editions of FICG include:
·      Andy Garcia
·      Diego Luna
·      Eva Longoria           
·      John Malkovich
·      Matt Dillon           
·      Viggo Mortensen
Muestra de Cine GuadaLAjara