Event Information
Location
Joseph D. Grant Park
18405 Mt Hamilton Road
Hamilton, CA 95140
Muddy Princess is an outdoor 5km (3.1 mile) obstacle mud run for women - and women ONLY!
About this event
What's included - Regular ticket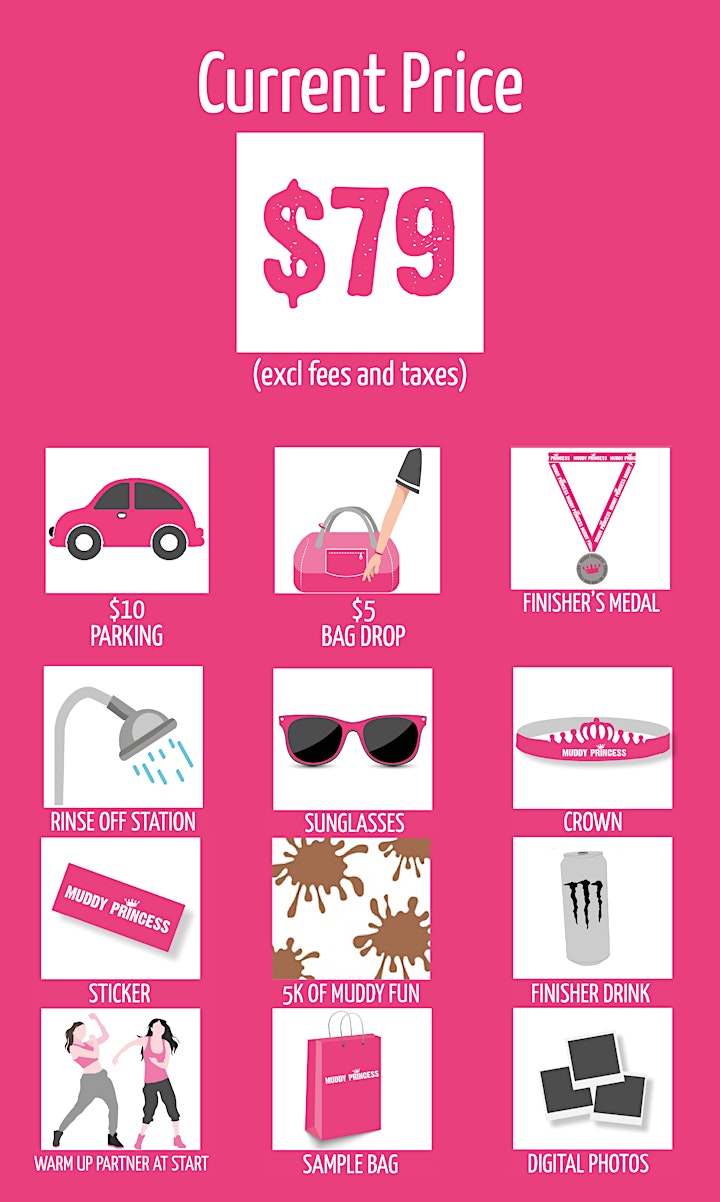 What's included - VIP ticket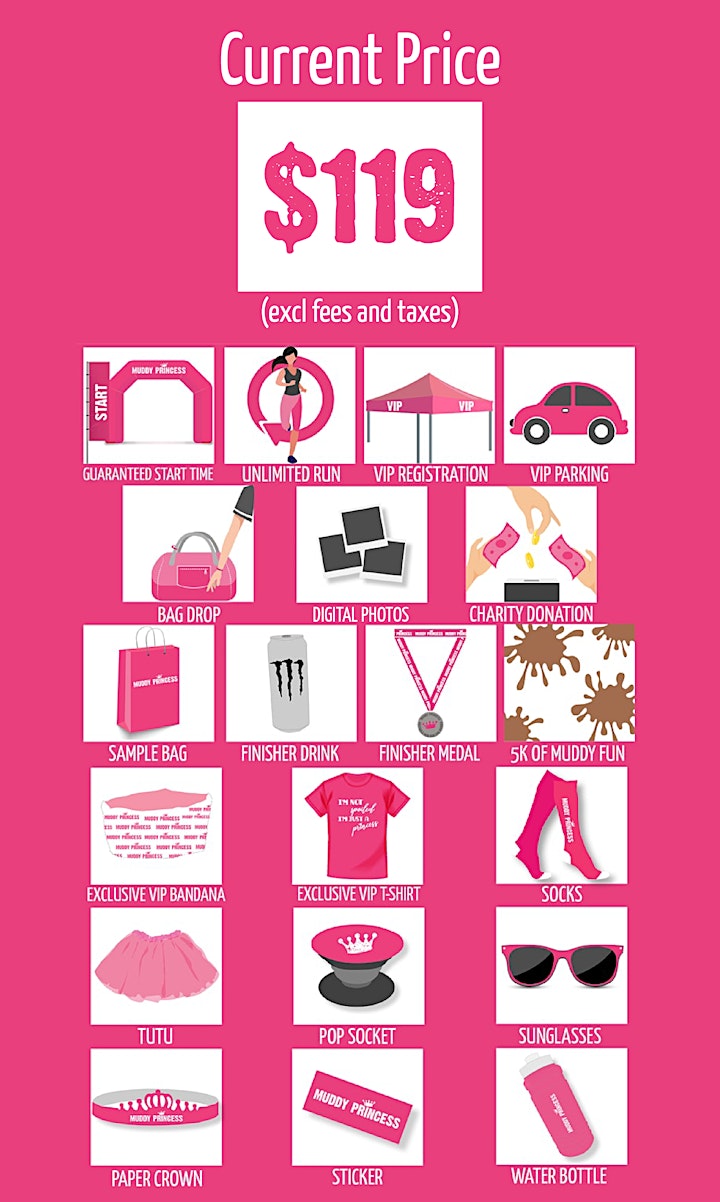 Muddy Princess is an outdoor 5km (3.1 mile) obstacle mud run for women - and women ONLY! 
Our event is for Princesses of all sizes, ages and fitness levels. We don't focus on fastest times or competitions, we focus on fun so be prepared to run, walk, crawl, climb, slide, balance and laugh your way along our course for an amazing "girls dirty day out!"
We have no limits on the size of your team, it can be as many Princesses as you can convince to join you for a day in the mud! Please don't feel excluded if you are entering as an individual, all of our Princesses are part of our Muddy Princess family and there will always be help and support to ensure everybody makes it over the obstacles and crosses the finish line at their own pace. 
The event venue opens at 7:00am for registration with the first wave starting at 8:00am and continuing every 15 minutes (8:00, 8:15, 8:30 etc) up until the last wave of the day. Please choose your preferred start time when choosing your ticket. PLEASE NOTE – for safety reasons, each wave has limited numbers and once it is full there will be no additions allowed and no exceptions.
Spectators are welcome at no additional fee so bring your husband, kids and cheering squad. We have a Village where they can cheer you at the Start and celebrate you at the Finish Line. They can explore the food and drink stalls, or sit and relax while they wait for you to have your fun in the mud. Please Note - While it may be fun to have your hubby watch you wade through the mud or climb the tyre tower, we have to respect the privacy of all our Princesses and so only registered participants are allowed past the Start line.
We have a Bag Drop ($5 on the day) where you can leave your stuff until you have completed the course. Parking is FREE as it is included in your ticket price.
The minimum age for entry is 9 years young – but please, Moms, little Princesses (up to 13 years old) must be accompanied by a registered, participating adult. Event waivers must be signed by a parent or legal guardian of all Princesses under the age of 18. No waiver, no run, no exceptions.
There will be a selection of food and drinks vendors available for your convenience so no additional food and drinks are allowed at the venue.
*All registration fees are per person, we do not have group rates with Early Bird prices.
Join us on Facebook: https://www.facebook.com/MuddyPrincessUSA
Date and time
Location
Joseph D. Grant Park
18405 Mt Hamilton Road
Hamilton, CA 95140
Refund policy