Description
Muddy Princess is a 5km obstacle mud run for women - and women only.

Our event is for women with all kinds of fitness levels as long as you can crawl, walk, run, climb, laugh and play - a great opportunity for a "girls dirty day out".

There is no competition and no timing - it's all about a lot of fun and laughter, we're all winners with Muddy Princess.

You can enter as a team or as a single person. But no worries if you're an individual - on this day all our princesses will build a huge team to ensure everybody will make it over the obstacles and cross the finish line in their own pace.
The event area opens at 7:00am but the first heat will go off at 8:00am and commence every 20 minutes (8:00, 8:20, 8:40 etc) up till the last heat in the afternoon. Please choose your preferred start time when you register. Once a heat is sold-out there wont be any more attendees allowed at that time. You can change your preffered start time if you log onto your profil.
What you get: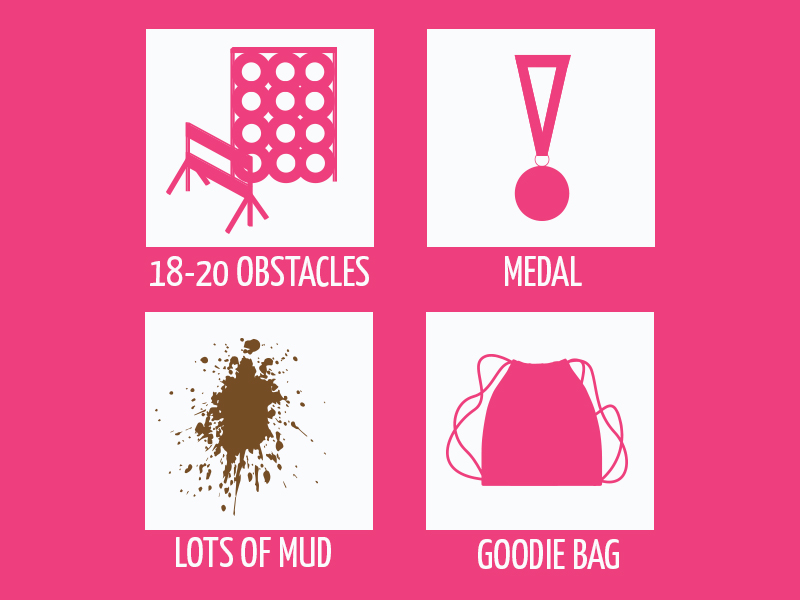 Pricing: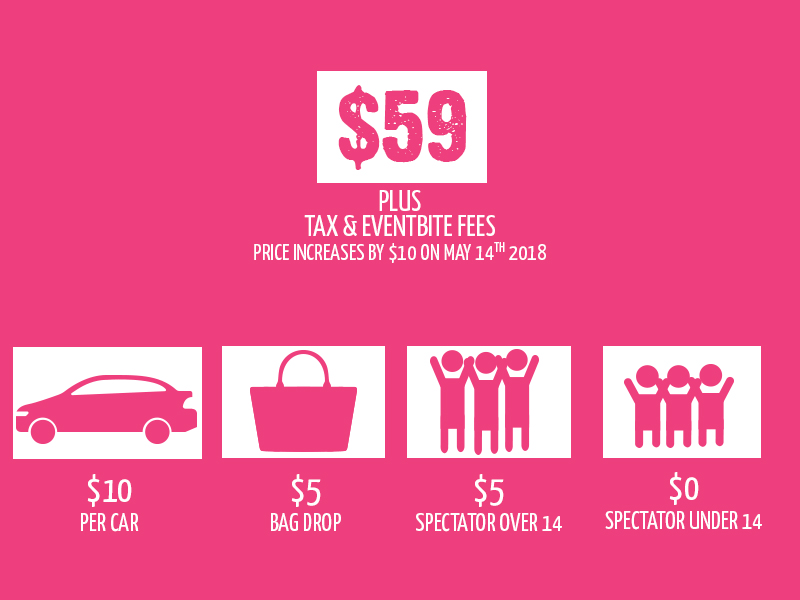 Spectators like Husbands / Children and family members are more than welcomed to join but won't be allowed onto the actual course, they will be allowed in the entertainment section to enjoy our food vendors, stalls and entertainment.
For safe keeping of your bags, we will offer a bag drop section for $5 which can be purchased on the day of the event
The minimum age for entry is 14 years of age – the parents of participants between the age of 14 to 21 will be asked to sign an indemnity form.
No food or drinks will be allowed in as there will be a variety of food vendors on the day of the event so bring along some extra dollars for this.
Our charity partner will be confirmed soonest.
*All registration fees are per person, we do not have group rates
** Anyone under the age of 21 will need to have a parent or guardian to check-in on the day of the Event.

Join us on Facebook: https://www.facebook.com/MuddyPrincessUSA