#Muchospaces presents "Luna Lovers Video WORLD PREMIERE"
When and where
Location
The Vincent Price Art Museum 1301 Avenida Cesar Chavez Monterey Park, CA 91754
Description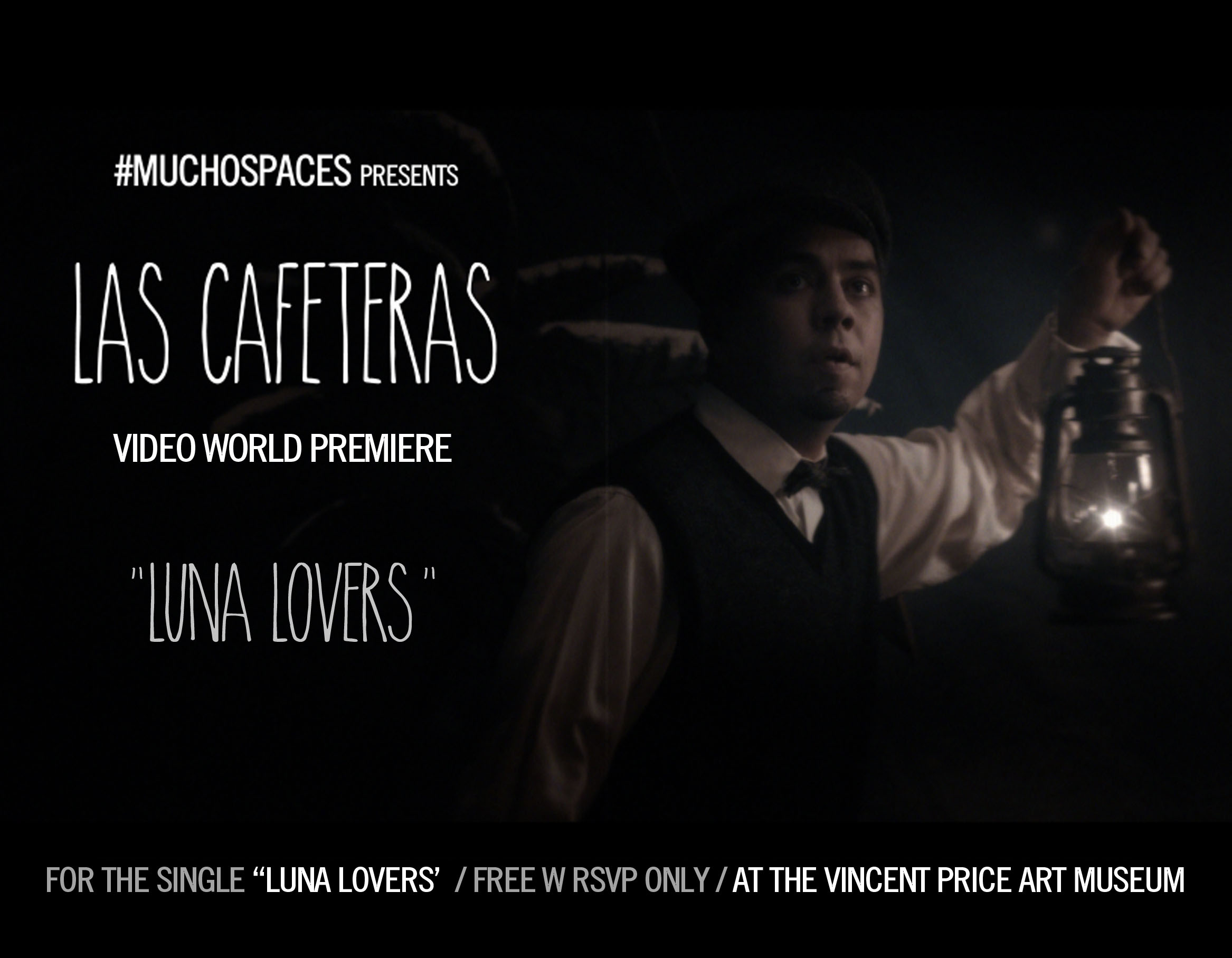 *** INVITE / RSVP ONLY EVENT ***
Luna Lovers Video WORLD PREMIERE


WHEN:
AUGUST 6TH, 2013 / 8pm-10:30pm

WHAT:
Las Cafeteras & Mucho Music proudly invite you to the Exclusive WORLD PREMIERE of the music video for their fan favorite urban-folk song, "Luna Lovers". Meet the band, filmmaker John Cantu, & enjoy an intimate performance with catered drinks & desserts inside the heart of the Eastside at the Vincent Price Art Museum. All set inside of a one night, pop-up "Cafetera" art exhibit, featuring unique art installations, a photo exhibit and a special "Luna Lovers" photo booth.

WHO:
Las Cafeteras fuse traditional & modern beats with timely stories from LA's streets. Cafeteras combine Afro-Mexican (son jarocho) rhythms and rhymes with what LA Times calls a "uniquely Angeleno mishmash of punk, hip-hop, beat music, cumbia and rock...Live, they're magnetic."


WHERE:
The Vincent Price Art Museum
Founded in 1957 as the first art gallery in East Los Angeles, Vincent Price Art Museum (VPAM) is located on the East Los Angeles College campus in Monterey Park—four miles east of downtown Los Angeles. Through much of its history, the largely Latino area of East Los Angeles has been underserved by museums and commercial galleries. As the area's first, and now largest, visual arts presenter, VPAM has played a pivotal role, producing exhibitions from all regions of the world, and educating students about a range of careers in the arts. The Museum is the cornerstone of ELAC's new Performing and Fine Arts Center on campus, and it holds the largest permanent collection of any community college in the United States. VPAM presents a dozen original exhibitions throughout the year as well as lectures, talks and performances. Admission is free.
VPAM is located 10 minutes east of downtown Los Angeles, conveniently located at the main entrance to East Los Angeles College, on the corner of Avenida Cesar Chavez and Collegian Avenue. The Museum is just north go the 60 freeway via the Atlantic Boulevard exit.
Visit vincentpriceartmuseum.org
From the filmmaker John Cantu:
"What draws me to Las Cafeteras is their ability, like their LA forebears Los Lobos and Ozomatli, to bring the traditional and the contemporary together in a way that any audience can get down with. And more impressively, they do it without compromising their craft or their message. For Luna Lovers, I wanted to give them a video that cinematically did the same and this became our 'Melies by way of Boyle Heights' concept. I'm very honored for the opportunity to visualize such a beloved song and hope it does justice to the imaginations of all the lovers who know it."
#MuchoSpaces
Is an alternative, artistic, safe, performance (pop-up) presentation space for emerging Latin Indie artists to showcase, perform and share their music/art. This concept connects artists, spaces and audiences in a once in a lifetime VIP/RSVP music and art experience.

This promises to be a once in a lifetime moment for everyone in attendance.

Parking:
Free parking is available after 6PM in the parking structure on the corner of Collegian and Floral Drive.
NOTE: This RSVP does not guarantee admission. Admission will be based on a first come first served basis. One ticket per person, per email.