Description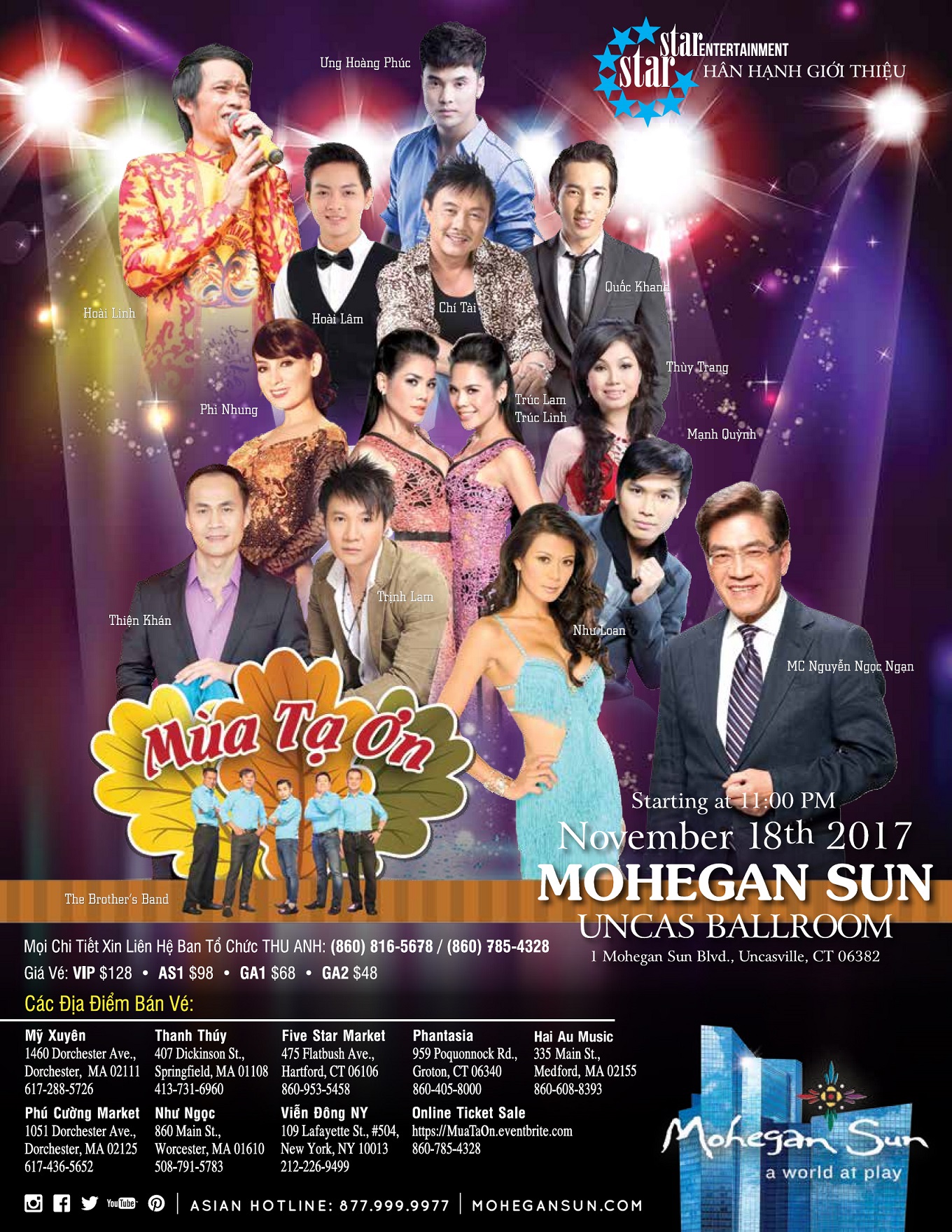 Thanksgiving Celebration
Star-Star Entertainment proudly presents "Thanksgiving Celebration", a musical event featuring top Vietnamese artists Hoai Lam, Ung Hoang Phuc, Quoc Khanh, Manh Quynh, Trinh Lam, Phi Nhung, Truc Lam, Truc Linh, Thuy Trang, Nhu Loan, Thien Khan, The Brothers' Band, the most popular MC Nguyen Ngoc Ngan coupled with a super comedy act featuring legendary comedian Hoai Linh and Chi Tai.
This sensational event on Saturday, November 18, 2017 will take place at the Uncas Ballroom starting at 11:00 PM E.S.T.
This entertainment event will certainly bring you an evening full of excitement, laughter and enjoyment.
For more information, please contact
Star-Star Entertainment (860) 785-4328