Description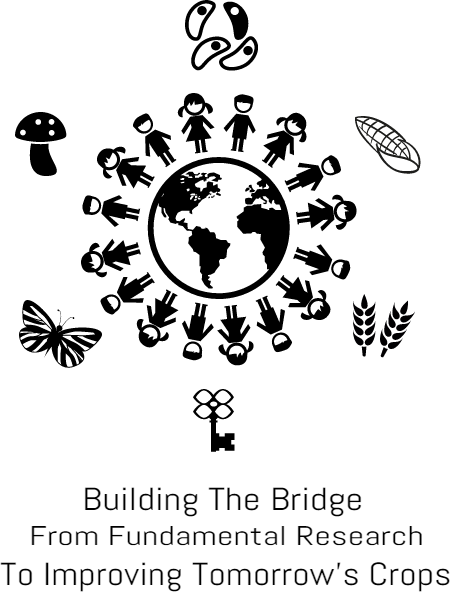 The Univeristy of Missouri-Columbia (Mizzou) is excited to be hosting it's first annual MU DuPont Pioneer Plant Sciences Symposium entitiled: "Building the Bridge from Fundemetal Research to Improving Tomorrow's Crop".
The aim of this symposium is to bring together numerous groups across Mizzou, other universities, and the community with vastly diverse research directed towards a unified goal: improving crops to solve problems facing food and agriculture today. In connection, participants presenting a poster or a talk will  be required to have a section focusing on how their research can be applied to improve tomorrow's crop.
The symposium welcomes all members of the scientific and surronding comminuties including, but not limited to, undergraduate students, graduate students, post-docs, technicians, high school students, and professors. Registration is free to all attendees. 
---
Tentative schedule:
7:30-8:45AM Breakfast/Registration
8:45-9:00AM Welcoming Address
9:00-11:10AM Presentations*
11:15-11:45AM Poster Session 1
11:45 AM-12:45PM Lunch/Informal poster viewing
12:45-1:15PM Poster Session 2
1:20-3:30PM Presentations*
3:30-4:00PM Coffee Break
4:00-5:00PM Keynote Speaker
5:00-6:00PM Reception/Poster Awards
*Speakers are to be determined.
---
To learn more about the DuPont Pioneer Symposia Series, click here. If you have any questions, please email us at mudupontpioneersymposium [at] gmail.com.