Description
MTUAE GOES TO THE NORTHERN EMIRATES! FINANCIAL BOOTCAMP WITH CASHFLOW GAME & INVESTMENT TALKS
It will be on April 1 (April Fools Day) but we are REALLY serious in bringing Financial Literacy to all OFs in UAE.
After the successful run in Dubai (June 12, 2015), Abu Dhabi (July 10, 2015), Al Ain (Aug 14, 2015) and Ruwais (Jan 22, 2016) MTUAE Financial bootcamp goes to Sharjah covering also the nearby Northern Emirates - Ajman and Umm Al Quwain.
Invite your family and friends, PLAY while you LEARN or LEARN while you PLAY, whatever the case its a WIN-WIN situation.
DETAILS:
DATE - April 1, 2016 (Friday)
VENUE - Sharjah Tulip Inn Apartment (left side of MegaMall)
LEARNING FEE - 25 AED inclusive of snacks, coffee & tea (to be paid at the venue)
ACTIVITIES:
A. CASHFLOW 101
B. PERSONAL FINANCE
C. FINANCE COACHING
FOR INQUIRIES, PLS CONTACT:
CHERRY - 052 767 3776
FRANZ - 056 603 4066
ALLAN - 055 723 5749
OR EMAIL: dubaifinancialevents@gmail.com
DUBAI BC - 110+ happy bootcampers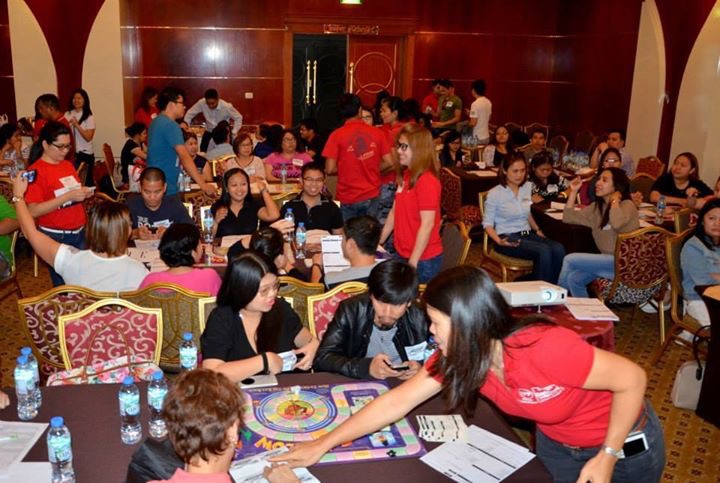 ABU DHABI BC - 85+ excited bootcampers