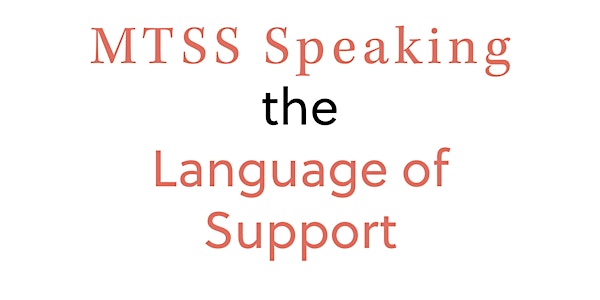 MTSS: Speaking the Language of Support
PBIS basics provide a foundation of support. No matter your role in the school or community, this intro will help you speak "MTSS".
About this event
Midwest PBIS will provide a look at how a Multi-Tiered System of Support can provide a language of support. How can we work together to meet the needs of youth and families? What systems can we we put into place? What data can we use to focus our work and look for impact? What practices can we share?
School teams, individual staff and community agency staff are the intended audience. This is a one size fits all intro to all things PBIS and MTSS. You'll leave ready to learn more about tiered support systems, or if you are a pro already-- you will leave remembering what you want to emphasize as you train staff this year.
So come learn for the first time, or come review the basics so you can share what is most important for your team.