Location
Massman Theatre (DRC) - USC School of Dramatic Arts
1029 Childs Way
Los Angeles, CA 90089
Description
MUSICAL THEATRE REPERTORY PRESENTS
Dogfight
Music & Lyrics by Benj Pasek & Justin Paul
Book by Peter Duchan

Based on the Warner Bros. Film and Screenplay by Bob Comfort
Directed by Austin Karjowsky
Music Directed by Katie Kivinski
Choreographed by Zach Manske
It's November 21, 1963. On the eve of their deployment to a small but growing conflict in Southeast Asia, three young Marines set out for one final boys' night of debauchery, partying and maybe a little trouble. But, when Corporal Eddie Birdlace meets Rose, an awkward and idealistic waitress whom he enlists to win a cruel bet with his fellow recruits, she rewrites the rules of the game and teaches him the power of love and compassion.
The Massman Theater at USC
Thursday, January 23, 2020 at 7:30 PM
Friday, January 24, 2020 at 7:30 PM & 11:00 PM**
Saturday, January 25, 2020 at 2:30 PM & 8:00 PM
Sunday, January 26, 2020 at 2:30 PM
**Non-USC faculty, students and staff attending the Friday, January 24, 11:00 PM performance must contact uscmtr@gmail.com to be granted after-hours access to campus.
---
CAST
Lily Castle as Rose Fenny
Sam Guillemette as Pete/Lounge Singer
Taylor Kass as Marcy
Piper Kingston as Mama
Sunny Malhotra as Fector
Terry Mullany as Eddie Birdlace
Daniel Murphy Bernstein
David Shadman as Boland
Alex Oliva as Stevens
Sebastian Rabassa as Gibbs
Alejandra Villanueva as Ruth Two Bears
PRODUCTION TEAM
Directed by Austin Karkowsky
Music Directed by Katie Kivinski
Choreographed by Zach Manske
Assistant Director: Tata Vivas
Associate Choreographer: Erica Ammerman
Scenic Design by Jordan Fox
Scenic Assistants: Zoya Naqvi & Harrison Newton
Costume Design by Natalie Pesqueira
Properties Design by Damaris Eddy
Lighting Design by Edward Hansen
Assistant Lighting Designer: Payton Truszkowski
Sound Design by Joy Cheever
Technical Direction by Jordan Fox
Stage Management by Domenica Diaz
Assistant Stage Manager: Beth Yeo
Produced by Tyler Joseph Ellis and Sarah Campbell
Graphic Design by Joy Cheever
MTR ARTISTIC BOARD
President: Beth Yeo
Production Manager: Jordan Fox
Treasurer: Austin Karkowsky
Secretary: Nick Kassoy
Public Relations: Natalie Pesqueria
Members at Large: Erica Ammerman, Sarah Campbell, Joy Cheever, Tyler Joseph Ellis, Abbey Harris, Stephen Jung, Katie Kivinski, Zach Manske, Jamie Salinger, Cole Slater, and Tata Vivas
Faculty Advisor: Parmer Fuller
---
This production is made possible through the support from the USC Undergraduate Student Government, the Theatre Student Association and our generous donors.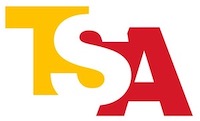 ---
Feeling generous? Can't make it to the show but would still like to support MTR? Click here for information on how to become a donor.
Parking information: https://visit.usc.edu/maps-directions/university-park-campus/public-parking/
PLEASE BE ADVISED: DOGFIGHT IS NOT APPROPRIATE FOR CHILDREN. CHILDREN UNDER THE AGE OF 17 WILL NOT BE ADMITTED WITHOUT PARENTAL GUIDEANCE. THIS PRODUCTION CONTAINS STROBE LIGHTING, LOUD NOISES AND GRAPHIC DEPICTIONS OF SEXUAL VIOLENCE.
RESERVING TICKETS ON EVENTBRITE IS FREE OF CHARGE, AND DOES NOT GUARANTEE ADMISSION INTO THE PRODUCTION. IN ORDER TO CLAIM YOUR TICKET, PLEASE ARRIVE TO THE BOX OFFICE AT LEAST FIFTEEN (15) MINUTES PRIOR TO THE PERFORMANCE TIME. FAILURE TO DO SO MAY RESULT IN YOUR RESERVATION BEING RELEASED TO A MEMBER OF THE WAITLIST. THERE IS A FIVE DOLLAR ($5) SUGGESTED DONATION AT THE DOOR. RESERVING TICKETS TO MULTIPLE PERFORMANCES WITH THE INTENTION OF ONLY ATTENDING ONCE IS STRICTY PROHIBITED AND MAY RESULT IN THE CANCELLATION OF ALL OF YOUR ORDERS.
DOGFIGHT is presented through special arrangement with Music Theatre International (MTI). All authorized performance materials are also supplied by MTI. www.MTIShows.com