Description
Level up Your Product Management Skills
On 8th February 2019, we're running our first ever MTP Engage in Manchester. In addition to that we're offering a day of amazing pre-con workshops on Thursday, 7th February, enabling you to deep dive into some new skills.
We've lined up a selection of amazing full-day workshops led by true experts in the field. And of course, we'll also provide lunch and plenty of coffee to fuel you through the day.
Pick the workshop you're interested in and buy your ticket - be quick as there are very limited spaces for each workshop in order to ensure the best possible learning experience! As the workshops are run in parallel you can only attend one of them, and once purchased you cannot change your workshop.
See what our expert trainers and past attendees of our workshops have to say about their experience: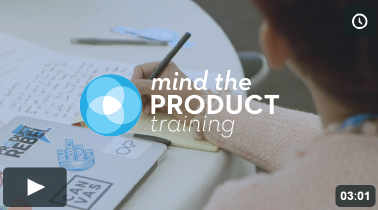 Workshop + Conference = Separate Tickets
You should, of course, also join us at the conference the day after these workshops but tickets are completely separate. Conference tickets DO NOT give you access to workshops, nor do workshop tickets give you access to the conference. Get your conference ticket here.
Choose from four excellent workshops
Please note that the workshops are run in parallel so you can only attend one of them:
---
Product Management Foundations 101 (with Marc Abraham)
Foundations 101 is an overview course intended for individuals who hold the title of Product Manager, or have some working knowledge of the product development process. The intention of this course is to help product managers develop a broader understanding of their role. It seeks to answer the questions:
What are the core functions and primary responsibilities of a product manager?
What does good product management look like?
How do product managers know if they are adding value?
As such, the course is tightly focused on running an effective core team that is centered around inquiry-driven development process. Participants will improve their understanding of customer problems and perspectives, solution testing, delivery mechanisms, and team process.
What we'll cover on the day
Foundations 101 is a full-day workshop that is comprised of nine modules. Each module includes a lecture component on theory and practice interspersed with up to three hands-on activities. This ensures that participants are afforded an opportunity to apply and work with concepts in a setting that will answer questions and facilitate critical thinking. The following modules will be covered:
Learning mindsets:

How inquiry breaks down at different points through the product development lifecycle

Goals alignment:

How to create effective goals and align the team and organisation around them

Design thinking:

What design thinking is and how product managers can break down what is needed for product understanding

Persona development:

How to effectively create personas and use them in product processes

Lean testing:

Unpacking types of lean tests and how to implement them for maximum learning

Interview guides:

Writing interview guides that do not bias or lead the subject

Wireframes and prototypes:

Using visuals at different fidelities to facilitate the right conversation

User stories:

Creating an effective communication mechanism for efficient and transparent delivery

Core team communication:

How to think about "culture as product" and foster a team that that is geared towards continuous improvement


About your Trainer
Mark Abraham, Chief Product Officer & Author
Starting his career as a corporate lawyer, Marc made the transition into digital technology, initially as a project manager and then as a product manager.
Marc has been managing products for the last 7 years, working on a range of successful products/services at companies such as 7digital, carwow, notonthehighstreet, World First and now at Settled.
My Product Management Toolkit is Marc's latest book about tools and techniques for new product managers. Outside of his day job, Marc is part of the Mind The Product team and coordinates ProductTank meetups globally.
---
Product Management Essentials 102 (with Randy Silver)
Essentials 102 is an overview course intended for confident product managers who are looking to increase their strategic skills and influence. The intention of this course is to help product managers build a strategic layer onto their core product practices, and focus on the soft skills and influencing tactics that are often needed to ensure effective product delivery. It seeks to answer the questions:
How can product managers increase organisational understanding of product practice?
What parts of their process can be used as tools for increased alignment?
How can product teams craft an evidence-driven product vision and ensure buy-in?
This course is centered on the senior product manager's role between the product team and the broader business. In order for teams to deliver effectively, they need buy-in and support from their stakeholders. Participants will gain an understanding of how to sharpen their product practice so that it becomes an alignment and educational tool.
What we'll cover on the day
Essentials 102 is a full-day workshop comprised of six modules. Each module includes a lecture component on theory and practice interspersed with up to three hands-on activities. This ensures that participants have an opportunity to apply and work with concepts in a setting that will answer questions and facilitate critical thinking. The following modules will be covered:
Evaluating opportunity:

Understanding how to unpack product assumptions and line up macro data to establish product viability and the foundations for product/market fit

Implementing user research:

Breaks down the components of running a user research round and what is needed to ensure maximum value of the time invested

Research techniques:

Reviewing a range of research methodologies, beyond the classic interview, that help product teams validate problem and solution

Synthesis:

Distilling insights from research and how to collaborate with stakeholders to deepen user understanding and influence

Prioritisation:

Covering a range of techniques and their uses for alignment at points of product development lifecycle

Stakeholder management:

A deep-dive into organizational relationships and understanding how to build a communication strategy
About your Trainer
Randy Silver, Freelance Product Consultant
A recovering music journalist & editor, Randy has been working as an interactive producer & product manager across the US & UK for nearly 20 years. (Yikes!)
After launching Amazon's music stores in the US and UK, Randy has worked with museums and arts groups, online education, media & entertainment, retail and financial services. He's held Head of product roles at HSBC and Sainsbury's, where he also directed their 100+-person product community.
Randy currently works as a Freelance Product Consultant, providing interim product leadership.
---
Using Value and Urgency to Prioritise (with Özlem Yüce)
How do we improve the way we prioritise to ensure that we're delivering value quickly and not wasting our precious capacity to innovate? Since economics is all about scarcity, we can turn to economics to help us quickly discover, nurture and speed up the delivery of value.
The first essential building block is to understand the value. To help structure the conversation we will use a simple economic framework to surface the assumptions and drive to the economic impacts. The second essential building block is to understand the urgency. For this, we will look at different urgency curves to help us understand how value is likely to decay over time.
We will look at some simplified scenarios that help you put what you've learned about Value and Urgency into practice, then do the same for a real-life example from a real company. To help us learn about what the key assumptions where we will compare results across the group to help us understand what the value might be and the areas of greatest uncertainty.
You will learn how understanding Value and Urgency helps with managing demand from multiple stakeholders, prioritisation decisions, surfacing assumptions about where the value is, and how time-sensitive that value is, enabling the team to make better trade-off decisions, and changing the focus of conversations: less about cost and dates, more about value and urgency.


About your Trainer
Özlem Yüce, Chief Product Officer
Özlem has 15 years' experience working in product management with everything from Fortune 500 behemoths to fast-growing Inc 5000 startups. Clients include Credit Suisse, TUI, Vistaprint, William Hill, Ericsson, HighSpeed2, Office for National Statistics and UCAS to name a few. Along the way, Özlem has engaged with all sorts of organisational cultures, helping them learn and improve. Regularly speaking and delivering workshops at international conferences, she also recently co-authored an IEEE paper called "Black Swan Farming" on the use of Cost of Delay at a Fortune 500 company. When she's not travelling around the world consulting, teaching and speaking, she likes reading, going surfing, and... the Eurovision Song Contest!
---
Product Psychology (with Joe Leech)
A practical, hands-on way to understand how the human brain works and apply that knowledge to user experience and product design. Learn the psychological principles behind how our brain makes sense of the world and apply that to product and user interface design.
What you'll learn
Through a series of fun, practical exercises you'll learn:
Psychology and interaction design. How to evaluate and design interactions such as onboarding, search, navigation and eCommerce using psychology.
Psychology and user experience. Evaluating and improving digital products based on psychology. How humans perceive and understand the world around them and how to build your product around that framework.
Psychology and the dark arts. Persuasive design, cognitive biases and other brain hacks. Do they really work and how to apply them in product design.
After the workshop you'll be able to:
Design products, apps and websites that match how people think and behave
Find, understand, evaluate and apply psychology theory to digital product design
Make better, informed design decisions and advocate to the wider team using psychology theory
Put psychology into practice as soon as you get back to the office.


About your Trainer
Joe Leech, Product Strategy & UX Consultant
Mr Joe, Joe to his friends, is the author of the book Psychology of Designers.
Joe helps big organisations and startups do the right things in the right order for the right reasons in the right way.
A recovering neuroscientist, then a spell as an elementary school teacher, Joe started his UX & product career 14 years ago. He has worked with big organisations like MoMa, Raspberry Pi, AO.com, Disney, eBay, and Marriott as well as helping to supercharge high growth businesses and startup.
He is also a director and shareholder for small portfolio of startups.
---
Frequently Asked Questions
Do you offer discounts for students, startups, non-profits, etc?
The only discounts we offer are for Early Bird conference tickets (limit of one ticket per order) and the group discount available on General Release conference tickets, where we do 10 tickets for the price of 9. To ensure you hear about the Early Bird tickets make sure you are part of our Slack channel and receive our newsletter.
Can I change the name or other details on my tickets?
Yes, but only the person who purchased the ticket can make these changes on Eventbrite. You are free to change your ticket details up to two days before the event, including name, title, etc. Just login to Eventbrite and make the changes, following these instructions. If you can't reach the person who purchased the ticket in order to get them to change the information please contact us on tickets@mindtheproduct.com and we will help you make the updates.
Can I get a refund?
We offer a full refund up to one month before the event. Simply log in to Eventbrite and request the refund following these instructions. As with changes, only the person who purchased the tickets can request a refund.
Can I pay by invoice?
As we are a small team we only offer payment by invoice if you are buying 5 tickets or more due to the additional overhead. Please also note that no tickets are held/issued until payment of the invoice has been received. Request to pay by invoice by emailing tickets@mindtheproduct.com
Tickets are not held

until payment has been made – there are no exceptions to this.

We cannot agree to any terms and conditions

associated with Purchase Order numbers or other supplier agreements.

We do not fill in supplier detail forms

for ticket invoices – if you cannot find details you require on our website – please ask.
Frequently Asked Questions | Terms & Conditions | Code of Conduct | Privacy Policy