Join Crystal Mountain in celebrating Pride in the mountains on Saturday, June 26!
About this event
We invite everyone to come together and set the standard that Crystal Mountain is a safe, welcoming place for LGBTQIA+ persons to adventure. This event offers a little something for everyone with a vibrant wine & cheese festival in the base area meadow to the all-ages FREE virtual scavenger hunt you can play anywhere on the mountain. Come together to experience all the mountain has to offer.
Schedule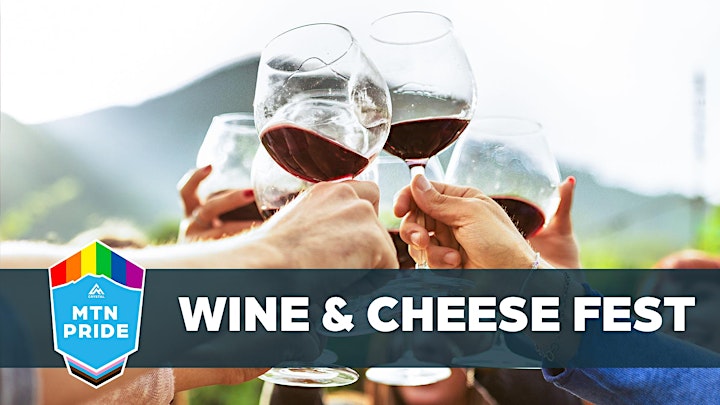 Wine & Cheese Festival
Tickets: $39 All who purchase online in advance will receive the MTN PRIDE swag bag including all kinds of goodies from our generous sponsors!
The Wine & Cheese Festival is located at the resort's base area with both indoor & outdoor options. It will feature a wide selection of delicious varietals accompanied with cheeses and tasty treats. Additional food and beverages available for purchase.
Featured varietals: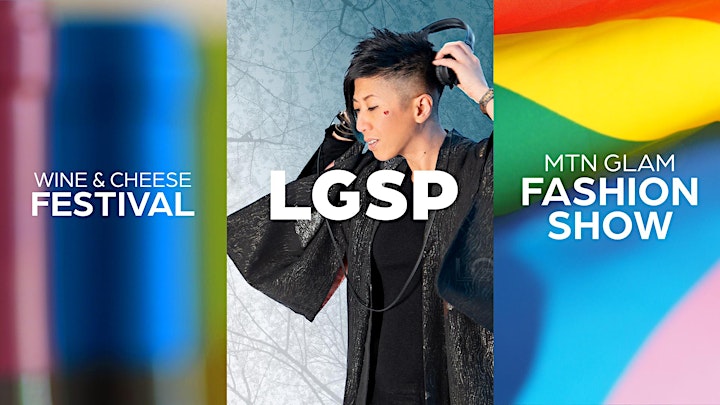 To set that mountain fresh vibe, LGSP will be playing a range of music from nudisco to latin house from 11am - 5pm. Throughout the event our resident queens & kings will challenge guests to games as part of our virtual scavenger hunt and call everyone to the mountain catwalk for a fabulous Mtn Glam Fashion Show at 2pm. Worried you'll miss out on the fun of virtual Seattle Pride? We got you with a livestream of Seattle Pride Virtual LGBTQIA+ Pride Celebration starting at 3pm.
Retail shop, gondola access and restaurants are open to the general public during the event; access to wine & cheese festival requires ticket purchase, proof of vaccination and ID. Capacity is limited to 200 guests - purchase your tickets online today. All who purchase online in advance will receive the MTN PRIDE swag bag including all kinds of goodies from our generous sponsors!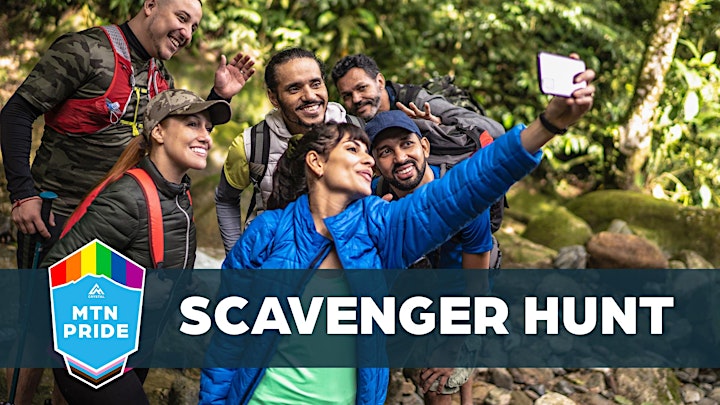 MTN PRIDE Virtual Scavenger Hunt
Ticket: FREE!
You're never too old for a good scavenger hunt! Embrace the playful fun of our mountain-wide virtual scavenger hunt by completing missions for points. Missions can be as easy as 'find something violet' or as challenging as channeling your inner Shania Twain for an on-the-spot performance.
The more points, the bigger the prizes you can win. Prizes range from backpacks & sunglasses to a spot on a guided climb of Mt. Baker from Alpine Ascents International! But you have to play to win - register for FREE during checkout. Steps to play will be emailed directly to all who register on June 24th.
Come celebrate Pride in the mountains!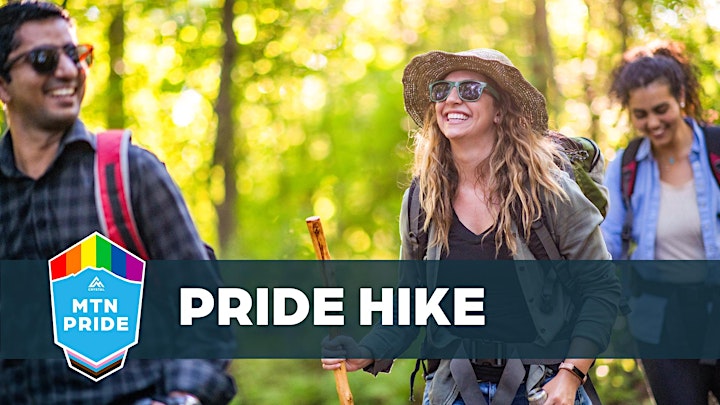 PRIDE HIKE
Ticket: Donation based, recommended minimum of $35
Join volunteer hosts from Alpine Ascents International and Arc'teryx Seattle at Crystal Mountain Resort on Saturday, June 26th for Pride Hike! You'll learn all the tips n' tricks to successful hiking adventures which include planning, safety, navigation and a heavy emphasis on fun! Learn more & register: https://pridehike.eventbrite.com

FAQS
Q: We want to bring the kids. Are there any activities for those who are under the age of 21?
A: Yes! Ride the gondola from the base area to the summit where guests of all ages can play the virtual mission challenge that all ages can participate in for a chance to win additional prizes!
Q: Fashion Show? Tell me more!
A: It wouldn't be Pride without a fabulous fashion show. All Wine & Cheese Festival guests are encouraged to dress it up and walk the mountain catwalk. Theme of 'Mtn Glam' can be anything you want it to be: platform hiking boots and sequins backpack to ball gown constructed from hammocks. Winners will be awarded premium outerwear from our friends at Arc'teryx Seattle. Come dressed to impress!
Q: Did someone say prizes?
A: Oh yes we did! Folks that bring their glam fashion game to the mountain and compete in our fashion show will be rewarded with fabulous prizes from our generous sponsors. Plus, if you play our virtual scavenger hunt while on-mountain you'll be entered to win sweet prizes too. So many ways to win!
Q: Is there just a Wine Garden or will other beverage options be available?
A: We will have a variety of food and beverage options available including a full bar serving up the best in brews, cocktails and mocktails.
Q: Where's the best place to stay near the event?
A: The closest lodging within walking distance of the event is Crystal Mountain Hotels and Crystal Chalets. Book online: crystalhotels.com PROMO CODE: PRIDE
Please note, event tickets may not be exchanged or refunded.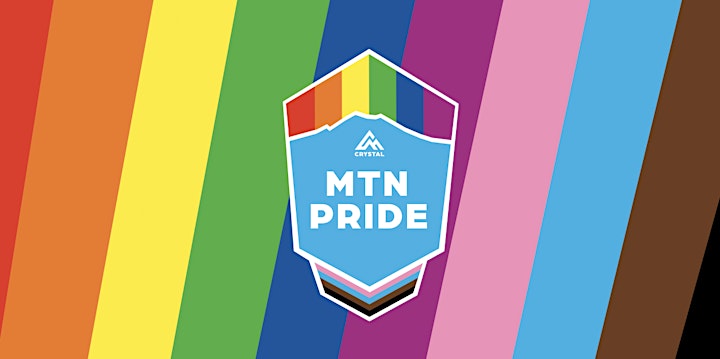 COVID-19 Safety Measures
Crystal Mountain is closely following CDC and local guidelines regarding COVID-19 to create new activities that can be enjoyed with safety as top priority. Per new Washington State recommendations Crystal Mountain will require all attendees at events to be either fully vaccinated or to provide a current negative COVID test. This policy is intended to provide the safest possible environment and most normal event experience possible for guests, vendors and staff.
Attendees will need to show proof of complete vaccination (completed at a minimum of two weeks prior to the event). Under the updated guidance the following are acceptable as proof of full vaccination:
Vaccination card
Photo of a vaccination card as a separate document
Photo of the attendee's vaccine card stored on a phone or electronic device
Documentation of vaccination from a healthcare provider electronic health record or state Immunization Information System record.
Please note, self-reported vaccination records that are not verified by a health care provider cannot be accepted.
For any non-vaccinated attendees (including children ages 3-11, and those unable to get vaccinated for medical reasons) a negative COVID test taken within 72 hours of the event will be required for entry. Find out more about COVID testing here. We respect individuals' rights to make their own choice regarding this policy, which is why we are offering the testing option.
Thank you in advance for your cooperation with this new policy and helping to keep our community safe.