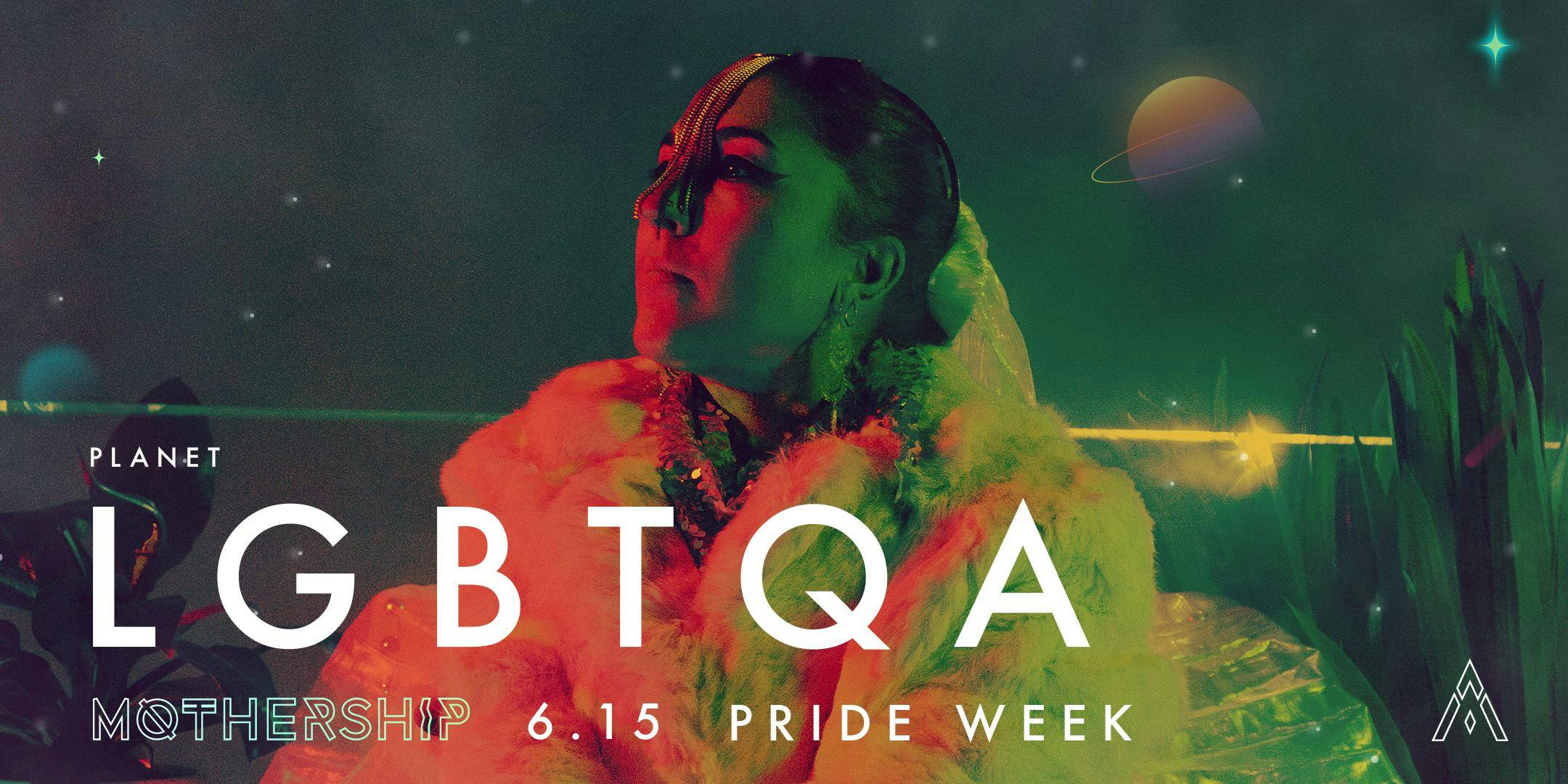 About this Event
˚º∆ LAUNCH SEQUENCE INITIATED ∆º˚
Incoming Communication Request from PLANET: LGBTQIA. 
∆ Captains of this Voyage: 
Dj Anjali (Anjali Hursh)
Shallin (Shallin Mayher)
∆ Performances : 
Water Ways (Grace Adeline Eucker & Akela Jaffi)
Maarquii (Marquise Dickerson)
(Formerly House of Aquarius)
∆ Resident Pilots: 
Sonwell & Cash Only (Andy Sonwell b2b with Jay Yun)
∆ BOARDING ITINERARY:
Platform: No Vacancy Space Station
Time: June 15, 2018 | 9:00PM
Pre-sale Ticket Price: $10 or 499UGC(Universal Galactic Currency)
Dress Code: Queer Jungle 
The cost of boarding passes at the gate: $15
MØTHERSHIP has just responded to an invite to come party in one of the most animated planets in the universe. PLANET: LGBTQIA ️‍ 
This planet is ruled by a fearless colony of humanoids that formed the Galactic Alliance Against the Army of Bigotry and are largely celebrated for their effortless bravery and style. 
Known for being a lush paradise it is recommended you come prepared with your tropical attire. So come release your inner animal on PLANET: LGBTQIA and celebrate Intergalactic Pride with us. 
∆ Reserve your custom Planetary Table Service Package by contacting: reservations@novacancylounge.com
MØTHERSHIP strongly encourages all passengers to express their individuality through fashion statement & dance moves.
MØTHERSHIP also strictly enforces The Galactic Friendly Code: DS(203) & GG(102.4) which states that all passengers must board with radical acceptance and inclusion for all travelers. Passengers who show signs of prejudice or negativity will be de-boarded immediately.
Now, get ready to blast off. Øøº˚