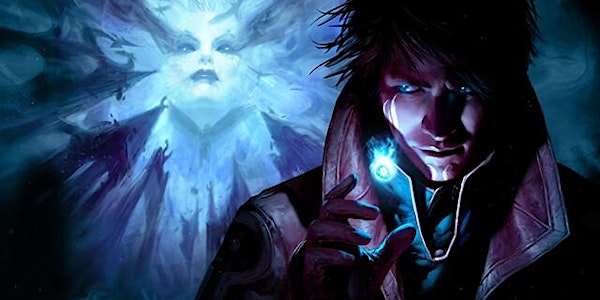 MTG FNM SOI Draft
When and where
Location
Twenty Sided Store 362 Grand Street Brooklyn, NY 11211
Description
MTG FNM Shadows Over Innistrad - Draft
Sign Ups:
Level: Casual Competitve
Check in - 6:30pm
Event Start - 7:00pm
Each player will receive 3 Shadows Over Innistrad packs. You'll draft a deck from those packs, and play 3 matches with other players in your draft pod.
Prize Support (Regular)
All prize support is in-stock, in-print boosters
1 pack per match win
Additional 2 packs for going undefeated (5 total packs)
Additional pack for losing in the de facto finals, i.e. start off 2-0, but finish 2-1 (3 packs)
If you win 0 matches but play all your rounds, you win 1 pack
Promo
Participation : Roast
Winners (in each pod) : Serum Visions
---
CODE OF CONDUCT
Twenty Sided Store nurtures a strong and loving community that welcomes newcomers.
We do not tolerate:
Inappropriate Behavior, which includes, but is not limited to: anything derogatory in any way; slight against intelligence, gender, sexual orientation, race, etc. Even if you say it out of habit and didn't mean to insult anyone, you did, and it is unacceptable.
Anything that would take away from the enjoyment of other Players, Judges, Game Masters, and Staff: keep your area clean, ask for a Staff Member, Judge, or Game Master if there is a situation in question, don't cheat, don't mess with other people's stuff, and don't be a sore winner or loser. Remember we are here to have fun!