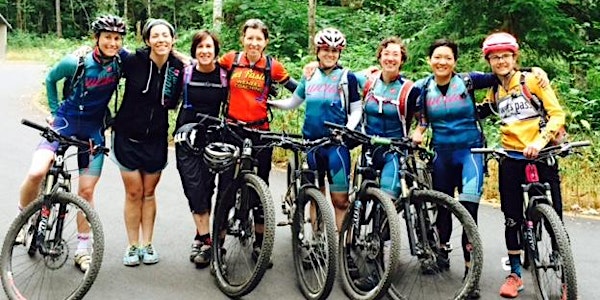 MTB Ride Leader and Sweep Rider Training
Location
The Lumberyard Indoor Bike Park
2700 NE 82nd Ave
Portland, OR 97220
Description
Interested in leading mountain bike rides or helping with one but think you don't have the skills? This confidence-building MTB Ride Leader Training Session at The Lumberyard Indoor Bike Park in Portland, Oregon will give you the basics of guiding and how to lead a safer, more fun ride within your comfort zone. Even if you're interested in being the best sweep rider you can be, this session is for you!
In partnership with Coach Elaine Bothe of Wenzel Coaching, the Northwest Trail Alliance and River City Bicycles' Low Pressure Women's Mountain Biking Group, this training is for all women/T/F/non binary riders of ANY skill level.
The Lumberyard has generously donated the Green Room, their meeting room, for our session. You do not need to bring your bike or gear. Join us at 6:30 pm in the Pizza Schmizza restaurant for a no-host happy hour, slices or salads (try the hummus!), the meeting itself starts at 7:30 and will go until 9:30.