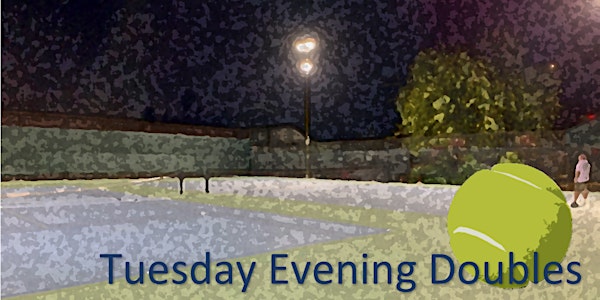 MTA Summer Tuesday-Evening Tennis in August!
Join MTA for some evening casual round-robin doubles! Everyone welcomed; no membership required. [must be fully vaccinated]
When and where
Location
Montclair tennis courts 1901 Mountain Blvd at Colton Oakland, 94611
About this event
Tuesday Evening Doubles!
Last month we sent a survey out and there was interest in weekday evening tennis event, so here it is!
On Tuesday evening, August 16th from 6:30 – 9:00 pm, we will be having our first-ever evening of fun, casual, round-robin doubles tennis. This will be a different format than our regular Thursday evening Hot Courts, with longer sets to help you settle into your game.
Sign up by yourself or with a friend. We will be playing 8-game no-add rounds with plenty of opportunities to mix it up and play with and against different opponents. And - one Mulligan for each player in each round!
Additionally, we will be bringing back our potluck share-a-snack with your co-players. If everyone brings a small tasty snack we should be able to last until 9:00 without having to go home and eat dinner. Also, everyone should bring their own water or beverage of choice.
Please sign up early to ensure your spot - and and tell a friend. We love seeing new people!
Location - Montclair Tennis Courts on Mountain and Colton Blvds.
Date - Tuesday August 16th from 6:30-9:00
What to bring: your racquet, something to drink,and some food to share
Who – all levels, ages and genders encouraged - this is to be a fun event!
Registration - required on Eventbrite
Host: Hans Boerner
Questions….email susangoodmanmta@gmail.com
Note: All players should be fully vaccinated and Covid free. We all want to stay healthy and there will be close contact.