Description
Join us at the Tower Club on May 12, 2016 to learn...
Why a Mid-Tier Firm Should Attend the MTA CEO Roundtable & SBA Trade Series!
This series will prepare YOU for International markets. Some Mid-Tier firms believe that they can't play a role in the international space for the following reasons:
-They DO NOT have the financial viability to build business in the international market place.
-They DO NOT have the expertise or resources to develop such complex plans or strategies.
SBA has the expertise and can help identify the financial resources YOU will need to be successful. The SBA is offering it through a series with our MTA CEO Roundtable to help YOUR firm navigate the complex international markets. There's room at the table, so join us for this exciting new series of opportunities aimed to grow your business!

This article, written by Paul Murphy of Bloomberg describes the need for food for starving citizens of Africa, and the role all businesses in the USA can play by exporting to Africa. This is just one prime example on how small and middle market businesses can play in the international community.
Our featured guest speakers: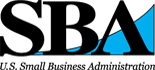 Bill Houck, Regional Manager, US Small Business Administration, Office of International Trade
Mr. Houck has 27 years international trade finance, trade credit insurance and international corporate credit risk management experience. He's held management positions with the Export Import Bank of the United States and private sector concerns specializing in asset based lending, corporate credit card risk management and global capital market originations. Bill is currently SBA's Office of International Trade's Regional Manager working from the Northern Virginia Export Assistance Center in Arlington, VA. He covers the Mid-Atlantic region (DC, VA, MD, DE and WV).
William Fanjoy, Director, US Export Assistance Center, Northern VA and Washington DC
Mr. Fanjoy is the Director of the Department of Commerce's Virginia and Washington, DC U.S. Export Assistance Centers (USEAC). He has been with the Commercial Service for 15 years, where he started by managing American Business Centers in Russia and the NIS. Prior to Bill's service with the Department of Commerce, he worked with several international firms and overseas agencies, including USAID and the World Bank and spent three years managing a Wildlife Park in Central Africa and three years serving as a Peace Corps Volunteer in West Africa.
If not yet a member of MTA, please visit our website at www.midtier.org, email Brett Roude at membership@midtier.org, or call us at 202-670-2298.
Thanks to our Corporate Sponsor MasterCard!!!