MT Sunrise Rotary invites you to use your imagination and your taste buds to travel around the world with us.
About this event
The River Club will have three international stations to aid you in this journey.
There will be a cash bar and some amazing auction items to sample. All proceeds will be used to fund our local and international projects. MT Sunrise is just one of over 35,000 Rotary Clubs in more than 200 countries and territories. All of us share our motto of "Service Above Self". We use our "Four Way Test" (Of the things we think, say and do: Is it the Truth?; Is it Fair to All Concerned?; Will it Build Goodwill and Better Friendships?; Will it be Beneficial to all Concerned?) to guide us.
Besides purchasing a ticket, please consider sponsorship opportunities too.
Thank you.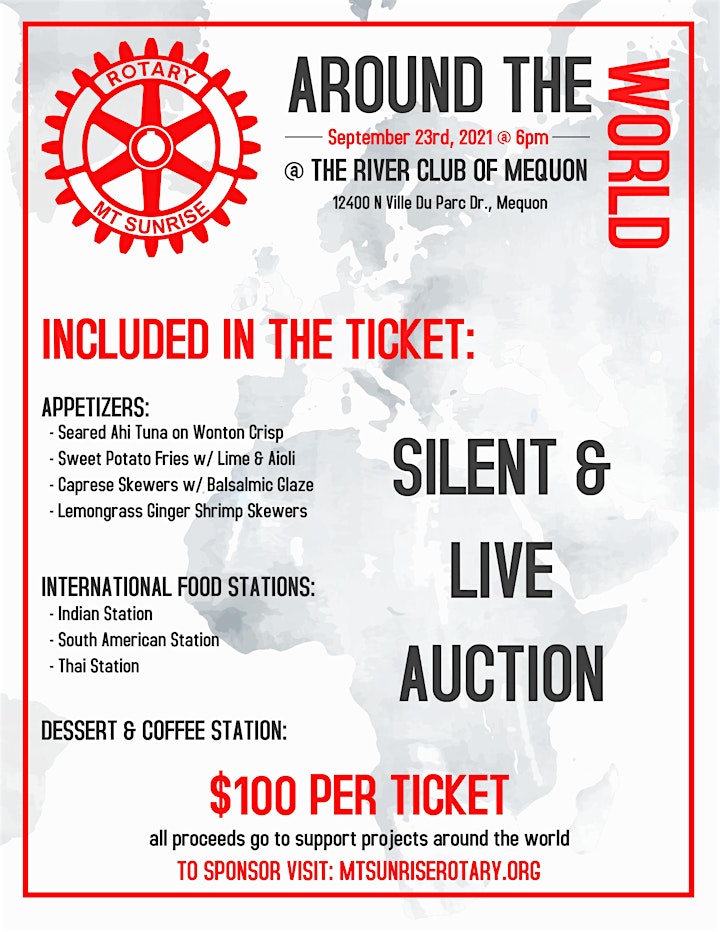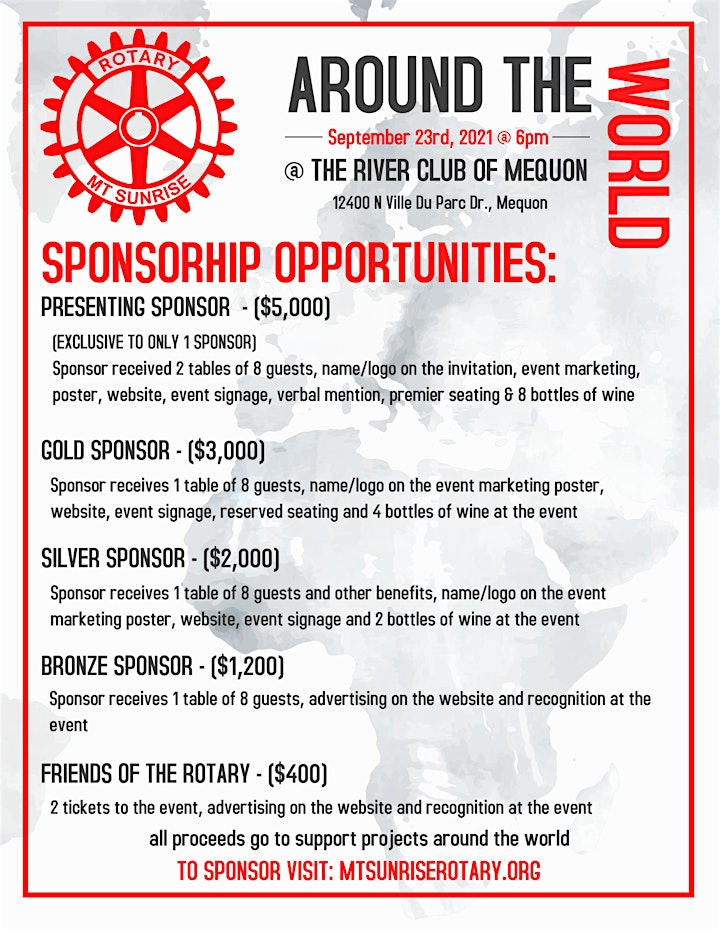 Thanks Sommer's for being our Gold Sponsor!