Mt. Bike Oregon ~ 15th Year Anniversary! July 19-21st, 2019

Friday, July 19, 2019 at 7:00 AM

-

Sunday, July 21, 2019 at 5:00 PM (PDT)
Event Details
Mt. Bike Oregon was named as one of the "Best Mountain Bike Festivals" by Outside Magazine & as one of the "12 Best Mountain Bike Festivals of 2018" by Singletracks.com
---
Three full days of mountain biking in Oakridge, Oregon will leave you both exhausted and replenished. Nestled in the foothills of the central Cascade Mountains, Oakridge is a true mountain bike paradise. Giant old growth trees, lush ferns, creeks, waterfalls, and mountain meadows full of wildflowers make for some of the most beautiful singletrack around. From rolling riverside trails, to wild ripping descents, Mountain Bike Oregon has something for everyone.
With its small festival atmosphere, Mountain Bike Oregon is a unique experience.Join us for the most fun mountain bike weekend you'll ever have! Each day offers supported ride options for intermediate and advanced riders (MBO is not a beginner event).
Hundreds of miles of the world's best singletrack
Camp along the banks of the beautiful Willamette River.  Primitive camping w/ no hook ups.  Room for RV's, campers, Sprinter Vans, cars, and tents.  
Breakfast and lunch included, Friday - Sunday.
FREE nightly adult beverage garden (21 & over) that includes Oregon beer, wine, cider, mead, & kombucha. 
Free mechanical support 
Free demo bikes
Vendor area with many bike companies present showcasing their products (list of vendors will be announced early Spring).
Ride in the classic MBO school buses
Free Daily yoga sessions
Women's rides
---
 New this year...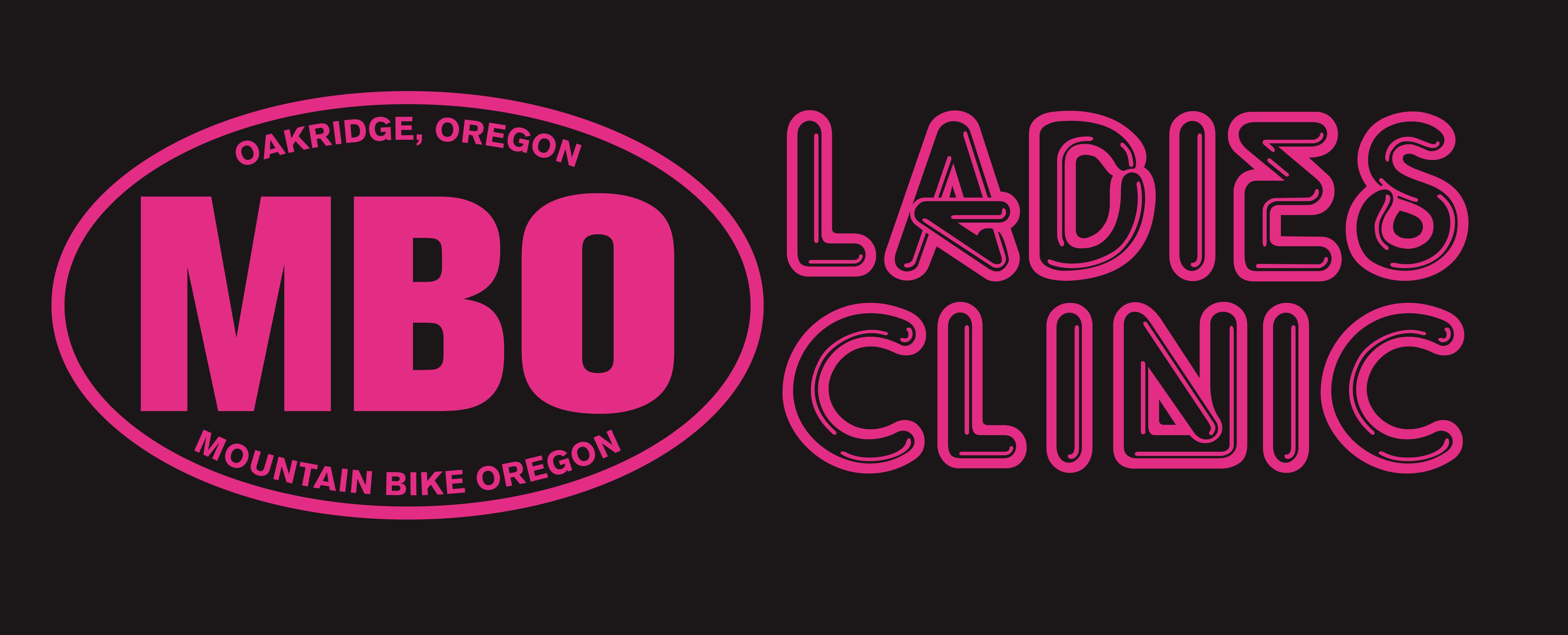 We are thrilled to announce our FIRST ANNUAL Ladies-only 3 day clinic @ Mountain Bike Oregon!  The clinic is for Ladies only but you will be sharing the weekend festival with all the riders of MBO.  
We are offering an all-ladies clinic of riding the diverse network of trails, spanning three half-days with MTB skills instruction and riding techniques provided by our team of professional MTB Instructors.
The first portion of the weekend will focus on the basics and progression on the local single track, followed by a ladies-only shuttle on our last day. Beginners to Intermediate levels are welcome. We only ask that you bring a bike, your smile and have some mtb experience.
This is a special opportunity to enjoy the festival, ride with other ladies, have fun and gain more confidence on your bike! Don't miss it!
Space is limited to 20 ladies.  We will have 2 coaches and 2 helpers, all with many years of experience.  Our head coach is Amy Wilson, of Elevon MTB Coaching & Clinics who is a certified Professional Mountain Bike Instructor (PMBI).  
Clinic Details:
Three half-days. Kicking off the weekend on Friday morning and finishing Sunday afternoon.On Friday and Saturday mornings, we will begin with skills instruction in the meadow. We finish with instructional trail-side riding on fun Oakridge single track around lunch time. Saturday afternoon, we will have a Ladies only happy hour and enjoy wine from Left Coast Cellars & J. Wright Vintners, snacks, and SWAG from Juliana Bicycles.  
Sunday: Starting the day with a much needed yoga warm up, we will SHUTTLE all the ladies to the fun, flowy single track and end the day with some high fives and mile wide smiles!

The Ladies Clinic does not give you access to afternoon shuttles on Friday or Saturday. We WILL shuttle on Sunday only. We have priced the clinic at less than a full festival participant as it DOES NOT INCLUDE daily shuttles.

Skills Instruction: Whether you are new to mountain biking or an experienced intermediate rider, we will start by reviewing the basics and progress into more focused skills instruction. Progression-focused, we will provide a range of techniques to improve your overall riding confidence.

Trail riding: We have skill appropriate trails chosen for you to ride with your instructor! This is a no-drop event, we are only here to have fun!
Price of clinic is $329 & includes:  
Three half Days of small group professional instruction & final day of Ladies only shuttle and group ride on the trails of Oakridge.  

Special Ladies only wine & cheese event sponsored by Juliana Bikes, Left Coast Cellars & J. Wright Vintner.    

Primitive camping w/ no hook ups.  Room for RV's, campers, Sprinter Vans, cars, and tents.  

Breakfast and lunch included, Friday - Sunday.

FREE nightly adult beverage garden (21 & over) that includes Oregon beer, wine, cider, mead, & kombucha.

Free mechanical support

Free demo bikes

Free Daily yoga sessions
---
 Also new this year...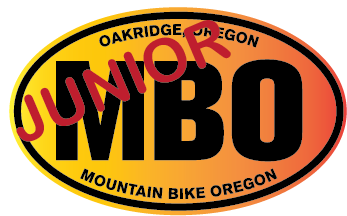 MBO Junior Program
Concept: Two Days Instruction plus One Day Guided Singletrack for Juniors at Mountain Bike Oregon.  The Junior program will provide a safe, educational and fun series of adventures. A great way to bring your kids to MBO and have them gain new skills for riding in a supportive and summer camp like environment.  Parent(s) need to be registered participants of MBO as either Full Participant or Non-Riding Participant. We'll teach the kids while you get to enjoy the trails!
Price: $229
Price Includes:  3 days of skills instruction and riding by professional staff, breakfast & lunch, on site camping (w/ parents), activities in camp such as playground & pump track.   
Ages served: 8-14 years, based on capability. We are open to working with younger-than-eight years, based on that child's riding and self-management capabilities
Minimum Number Juniors: 5
Maximum Number Juniors: 20
Instructor/Junior Ratio: 1 Instructor/5 Juniors
Program Description/Timeline:
The MBO Junior Program takes place over three days during the Mountain Bike Oregon event. Basic and Intermediate mountain biking skills are taught. Students learn effective and fun skills. Focus is on a practicing a progression of these skills. Topics include Bike Safety and Equipment Use, Operation of Controls, Body Position, Trail Scanning and Risk Management. The Program capstone is a guided ride on a challenging Oakridge trail. Students will finish the Program with a thorough introduction to Mountain Biking that can lead to a lifetime participation in bicycling
Day 1: Two hours of Mountain Bike Instruction. Focus is on basic MTB Skills
Day 2:  Two hours of Mountain Bike Instruction. Progression into Intermediate Skills
Day 3: Three hour Guided Singletrack ride
Instructors' Roles & Responsibilities
Maintain Safety of Program

Explain and demonstrate basic and intermediate mountain bike skills

Assess students and adapt instruction accordingly

Set up, demonstrate and direct fun on-the-bike skills and drills

Serve as positive mentor

Guide on Day 3

Model and maintain an environment of fun, adventure and learning

Collect and review all participants' health limitations before the event

Provide periodic debriefing to parents

Monitor Students', Junior Guides' and Instructors' safety, well-being and adherence to the goals and standards of the MBO Junior Program
What to Bring
Functioning bicycle (instructors will help inspect) , helmet, hydration pack or small back pack and cage mounted sports bottle, light day snacks, comfortable, yet safe riding apparel, and a positive attitude!
Safety, Intention & Inclusion Statement
Foremost in the MBO Junior Program is the safety of all participants. Beyond that, the Program provides fun instruction for all students based on their bicycling skills and physical strengths. Students are asked to assess their own strengths and skills, and at times challenge themselves.  Students will also be asked to take care of their own personal needs, but the Instructors are always available to assist.
Our Lead Instructor is Dennis Sibilia-Young who has been a guide at Mountain Bike Oregon for five years, a member of Disciples of Dirt, holds certificates that include: PMBIA, NICA, the Oregon Interscholastic League, the Willamette National Forest Special Permit Department, Oregon Outfitter Guide Program & Wilderness First Aid Training for Mountain Biking.  
The Junior Program will also have a couple of  "Junior Guides" working alongside the adults and helping to demonstrate and inspire the Juniors in the program.  The "Junior Guides" are experienced youth Mountain Bikers who are part of the MBO family and on their own path of learning to become Guides in Training for the event.  
---
The Trails of MBO:  
Read the description & pick your rides on the registration page (you will be prompted).  
Alpine
Distance: 14.4 miles. Steep, Fast, Mild exposure, Sustained climbs/descents.
Technical: 2 (speed, narrow tread) Grunt: 2 (sustained climbs)
Descending: 5000' Climbing: 1900
Oh glorious Alpine! Known as the Crown Jewel, this is one wicked trail. A combination of every pleasure known to mountain biking, you can't not love Alpine. Buff and narrow singletrack is the name of the game. Vast views, tight corners between 400 year old trees, high speed railing on steep side slopes; Alpine delivers. The trail is not highly technical, however there are many distractions for the eye and mild exposure. Everyone - from relative newbies to seasoned pros - love to roll tires on Alpine. It's a ridiculously fast and fun ride.
ATCA (Cloverpatch)
Distance: 25 + miles.
Technical: 3 (Speed, Narrow, Exposure, tight) Grunt: 5
Descending: 6950' Climbing: 3600'
This is a big ride… Alpine – Tire Mountain – Cloverpatch – Alpine
Alpine Trail may be known as the "Crown Jewel" of trails at MBO... but add Tire Mountain and Cloverpatch…then Alpine again to the second half of your ride and prepare for epic scenery, long, steep sections of climbing and descending, and some of the most beautiful scenery in the Oakridge valley.  You will have to work hard on this ride, but it's worth every pedal stroke as you feast your eyes on breathtaking views of the Cascade mountains. You get a bit of all Oakridge has to offer on ATCA: Buff, fast, steep, rocky, tired legs, stunning views and old growth. There are many fast corners, most with good sightlines, but speed can get out of hand very easily.  Bring your camera, water, and thighs...you're going to want them all.
Larison Rock
Distance: 3.4 miles (2.1 mi attack,  1.3 mile casual stroll into park)
Technical: 2 (exposure, speed, tight, loose) Grunt: 1 (shuttle)
Descending: 2200' Climbing: 20' (RFC 2200')
A classic Oakridge downhill screamer with LOTS of ridgeline exposure that will keep you on your toes. The trail itself isn't highly technical, but there's lots of visual distractions and it's easy to let your speed get out of hand. Expect a few creek crossings, off-camber turns, lots of tight corners, and some loose rocky patches toward the bottom half of the trail. There's a lot of steep exposure.
Full Middle Fork ($50 add on ride)
Distance: 32 miles
Technical: 5 (steep, rocks, roots, high exposure)
Grunt: 5 (long, a few hike-a-bike sections)
Descending: 4500' Climbing: 1000'
If you decide to ride the entire trail, you'll begin right above Timpanogas Lake. Middle Fork starts off rough, rugged, steep in spots and beautiful all over. It stays beautiful the whole way and rugged for most of it. It's a classic river trail so climbs are short but steep and require a lot of effort. There are lots of roots, rocks and technical challenges with some moderate exposure in a few spots. Add a few creek crossings, and sweet river bridges, and you've got a party. It's an ALL DAY ride and all day fun.
(Add on cost of $50 to do this ride)
Middle Fork: Lower MF
Distance: 14
Technical: 2 (roots, loose) Grunt: 2
Descending: 1400' Climbing: 500'
Lower Middle Fork give you the classic cross country river trail ride you always hear about. It has enough creek crossings, rocks and roots to keep you entertained without wrecking your nerves and won't crush your soul or spirit with long climbs or all day grinds. You have to pay attention, but it's just a fun cross country ride.
Shoot The Moon ($50 add on ride)
Distance: 21 miles
Technical: 5 Grunt: 3
Descending: 6062' Climbing: 487'
Shoot the moon is the combination of Upper Middle Fork and Moon Point (Youngs Rock). The day begins with the top 12 miles of the middle fork trail. This section is full of steeps, roots, rocks, and creeks to cross. Fairly technical, and a whole lotta fun. Climbs here are short but steep and punchy. The scenery in the canopy, and out in the burn is amazing. You will rest at Chucks creek (delicious water) before a short climb out, and a quick mile jaunt down the highway to reconvene at Indigo Camp, before shuttling back up to Moon Point. This trail  gets you warmed up with a mellow climb through meadows. There is a five minute detour to Young's rock overlook which is possibly the best view in the state. The descending begins quickly after you return from Young's rock and it gets fast…in a hurry! Moon Point is steep and tight in spots and wide open and ripping in others. Fun switchbacks, gorgeous meadows, and gnarly shale gardens are just a taste of the diversity in this trail. Plenty of clear cut to look up and let off, but your brakes better work. This is ear to ear fun. (Add on cost of $50 to do this ride)
Lawler/Hardesty AKA "The Double"
Distance: 18 miles.
Technical: 4 (speed, tight, exposure, loose, switchbacks)    Grunt: 3 (short climbs)
Descending: 6900' Climbing: 2000'
Lawler: Warm up with a gravel and trail combo climb. Enjoy beautiful old growth trees and buff, flowy singletrack before hitting a brief, steep grunt up a few switchbacks, then get into some ridiculously fast, narrow and moderately exposed singletrack. There's several tight corners and exposure but good sightlines into most. We say buff…but Lawler has enough rocks, twists and dips that you need to have you're A-game on to shred this one. And with the new extension, a few extra chances to get rowdy on some playful stuff.
Hardesty: You get longer to warm up on Hardesty, you'll climb for a couple miles (mostly gravel, ½ mile trail) before you get to the meadow and it flattens out just before the descent into the trees. This is an especially steep trail, fast and smooth with enough rocky patches and roots to keep you awake. There's a ton of high speed chicanes, jukes and jives on this…like flying on top of dirt. This trail is relatively easy to ride but takes big nerves and good skills to truly unlock the speed and thrills that lie within. The lower mile sees A LOT of mixed use and we'll slow folks down at the end…but please keep your eyes wide and alert for other trail users. This ride ends at the Goodman/Hardesty parking area.
Heckletooth
Distance: 15 miles.
Technical: 5 (Extreme exposure, loose, steep, speed, rocks) Grunt: 3 (steep)
Descending: 3800' Climbing: 1500'
Bunchgrass' little brother. It's not less primitive or rugged…or less steep…it's just shorter. Bring your bike handling skills and nerves as Heckletooth will challenge even the best. Very few clean the whole trail, but go ahead and try, just be aware of the extreme exposure and very steep grades and sidehill action at times. There's some of the best views in the area off of this one. This trail is a favorite amongst most of the trail guides. It's one of the only trails folks gather at times to session technical sections. This is not for the beginner, but a must ride for sure.
Salmon Creek:
Distance: Various loops (8 – 12 miles) ~ FLAT TO TECHNICAL - PICK YOUR POISON
Save This Event
When & Where

Red Covered Bridge, aka "Office Bridge"
North Fork Road and Westoak Rd, Westfir Oregon
Just west of Oakridge off of Highway 58.
Westfir, OR 97492


Friday, July 19, 2019 at 7:00 AM

-

Sunday, July 21, 2019 at 5:00 PM (PDT)
Add to my calendar