Description
Come hear from the only living survivor of the sinking of the Carl D. Bradley on Lake Michigan in 1958. Frank Mays, who now lives in Florida, is coming back to Michigan for a one-night special event! This special evening is FREE for MSRA members! However, you MUST reserve your spot in this 150 seat auditorium now. You also may purchase tickets for friends when you reserve your free tickets.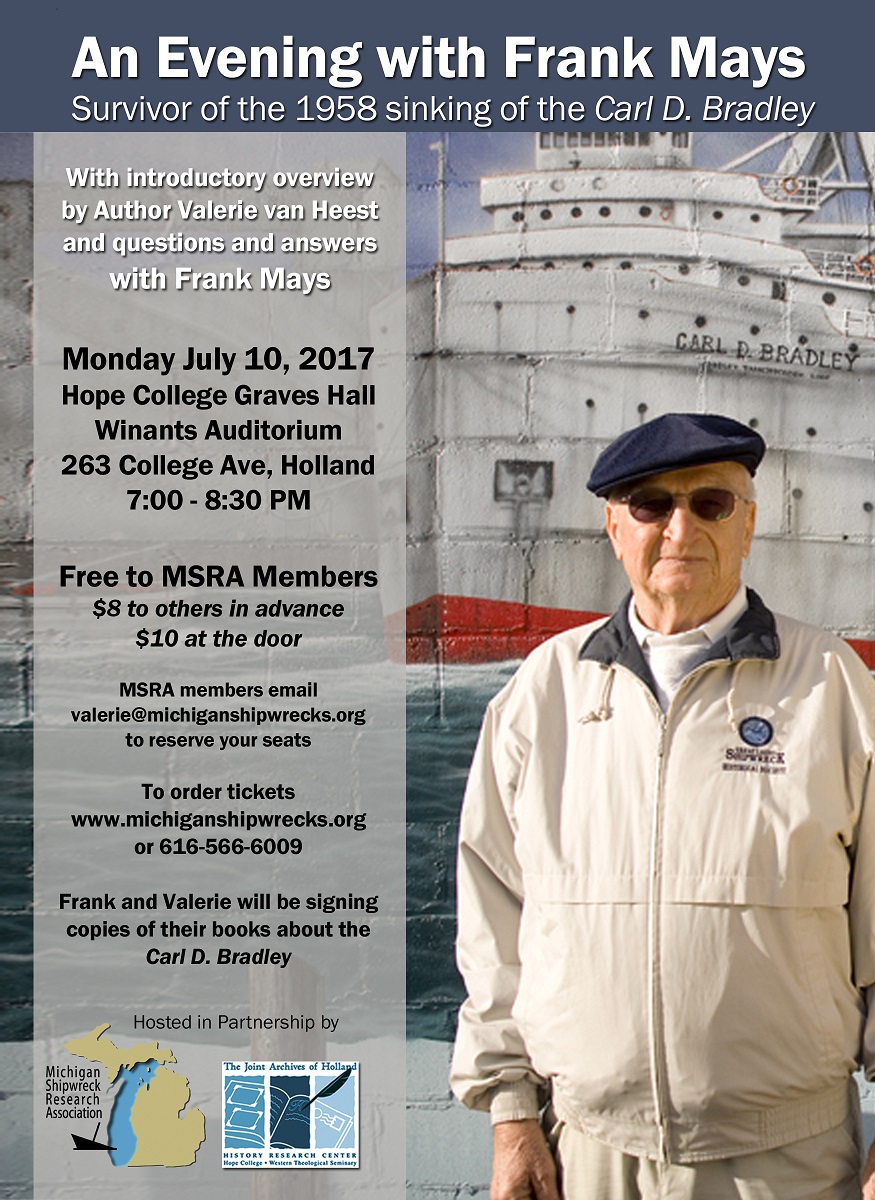 MSRA members were sent a poecial promo code for free tickets. Sales also are open to the public at $8 in advance. If any seats remain available, we will have them at the door for $10.
For members: Individual memberships get one ticket. Family memberships get two tickets.
Date and Time
Location
Winants Auditorium in Graves Hall, Hope College
263 College Avenue
Holland, MI 49423