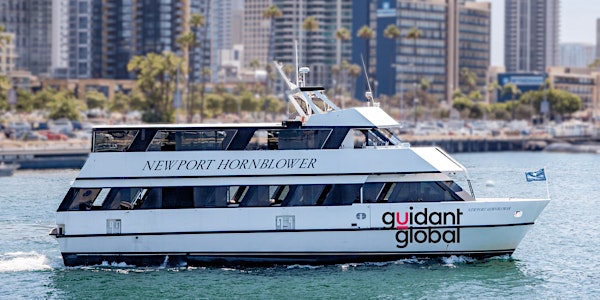 MSP Dinner Cruise with Guidant Global/BarPellam
When and where
Location
Manchester Grand Hyatt San Diego 1 Market Place San Diego, CA 92101
Description
Join us for an MSP dinner cruise and drinks after day one of CWS Summit on September 9th 2019. We booked the Newport Hornblower yacht and would love for you to be there.


September 9, 2019 Agenda
6:30pm-6:45pm Manchester Grand Hyatt San Diego Kettner Entrance

Monday night is going to be the hotel's busiest evening, many groups will be gathering, please look for the Guidant Group team, I will hand out tickets on lanyards to board the bus and boat between 6:30pm and 6:45pm outside the Kettner Entrance on the Seaport Tower side of the Manchester Grand Hyatt hotel. The bus will pick us up an drop us off at the side entrance to the hotel – on Kettner Blvd. for the Guidant Global MSP Dinner Cruise.

Manchester Grand Hyatt San Diego | 1 Market Place | San Diego, California, 92101

7:00pm Board the Newport Hornblowe from Pier 1

Hornblower Landing | 1800 North Harbor Drive | San Diego, CA 92101

7:30pm Dinner Cruise

10:15pm Turn to pier and hotel
Once we are all onboard, we will cruise past (and under) world-famous landmarks like the Coronado Bridge, Star of India, USS Midway, and Cabrillo National Monument. Then we can mix and revel in the contemporary lounge on the yacht's main deck, followed by relaxing and conversing in an elegant dining environment surrounded by bay view windows on the upper deck.
With an ever-changing backdrop for your photographs, you'll create memories (and pictures) to cherish forever just as much as we appreciate your business with us.