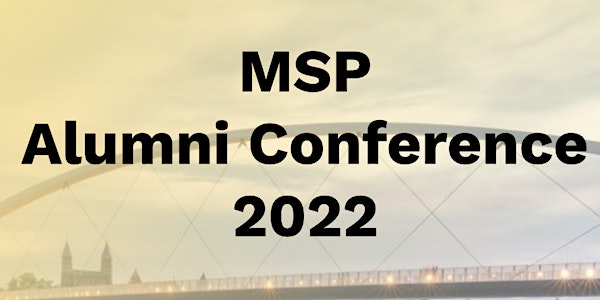 MSP Alumni Conference 2022
Get to know MSP graduates, students and staff to inspire future collaboration!
When and where
Location
Paul-Henri Spaaklaan Paul-Henri Spaaklaan 1 6229 Maastricht Netherlands
About this event
We are happy to announce that the MSP Alumni conference is happening again on the 16th and 17th of September this year!
We will start on Friday the 16th in the afternoon with a talk about the highlights of the past year at MSP, followed by a tour around the new labs! We will then get together for drinks.
On Saturday the 17th we will welcome alumni Lizzy Rieth - University of Amsterdam (Theoretical Physics), Lucia Simons - Amsterdam UMC (Public Health), Ander Villar Thompson - McKinsey and Company (Management Consulting), and Marina Borzova (Chemistry of Building Materials) to give a keynote on their current work. After lunch a wide range of alumni will present their current reserch and we will offer a meet and greet at the first MSP career fair!
For more information and for the full list of presentations please visit https://www.mspalumniconference.nl/