About this Event
We would love for you to attend a half day Echelon Front "Extreme Ownership" leadership training event that we are putting on for our entire team plus a number of clients. We're excited to be bringing in Leif Babin and Mike Sarraille, both former Navy SEALs.
Time: Friday February 28th, from 9:00 a.m. to 1:00 p.m., with lunch provided.
Location: Village Venue in New Braunfels, TX 78130
RSVP: We ask that you please RSVP by February 15, 2020.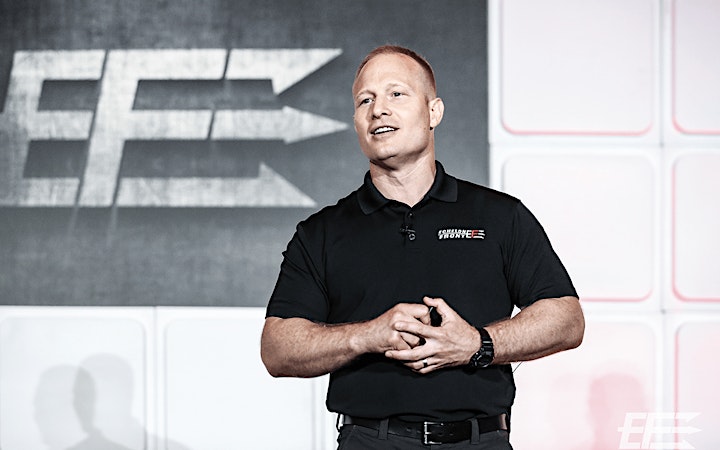 The program is presented by decorated, combat-proven Veterans with experience in building, training and leading high-performance winning teams. They offer practical, experience-based solutions to complex problems based on combat leadership lessons learned through a myriad of dynamic leadership challenges. The program is designed to introduce key leadership principles through an engaging keynote, role plays, open Q&A sessions, and other experiential learning. It also generates excitement and provides a common language to discuss leadership challenges and principles to apply in order to solve problems.
Leif Babin is a former U.S. Navy SEAL officer, co-author of #1 New York Times bestseller Extreme Ownership: How U.S. Navy SEALs Lead and Win, and co-founder of Echelon Front, where he serves as President/Chief Operating Officer, leadership instructor, speaker, and strategic advisor. A graduate of the U.S. Naval Academy, Leif served thirteen years in the Navy, including nine in the SEAL Teams. As a SEAL platoon commander in SEAL Team Three's Task Unit Bruiser, he planned and led major combat operations in the Battle of Ramadi that helped the "Ready First" Brigade of the US Army's 1st Armored Division achieve victory. Task Unit Bruiser became the most highly decorated special operations unit of the Iraq War.
Leif returned from combat and became the primary leadership instructor for all officers graduating from the SEAL training pipeline. There, he reshaped SEAL leadership training to better prepare the next generation of SEAL officers for the immense challenges of combat. During his last tour, Leif served as Operations Officer and Executive Officer at a SEAL Team where he again deployed to Iraq with a Special Operations Task Force. He is the recipient of the Silver Star, two Bronze Stars, and a Purple Heart.
Upon his departure from active duty, Leif co-founded Echelon Front, a premier leadership consulting company that helps others build their own high-performance winning teams.
Mike Sarraille is a retired U.S. Navy SEAL officer, a graduate of the University of Texas McCombs Business School, and now a leadership instructor, speaker and strategic advisor for Echelon Front. Mike served fifteen years as an officer in the SEAL Teams and five years in the U.S. Marine Corps as an enlisted Recon Marine and Scout-Sniper. Mike served in SEAL Team THREE, Task Unit Bruiser alongside Extreme Ownership authors Jocko Willink and Leif Babin where he led major combat operations that played a pivotal role in the Battle of Ramadi in 2006. Mike assumed duties as the primary leadership instructor for all officers graduating from the SEAL training pipeline, taking over that role from Leif Babin. Mike was then selected for assignment to the Joint Special Operations Command where he completed multiple combat deployments.
Mike is a recipient of the Silver Star, six Bronze Stars, two Defense Meritorious Service Medals, and a Purple Heart.
Upon his retirement from the Navy, Mike joined Echelon Front as leadership instructor, speaker, strategic advisor. He is CEO of Echelon Front Overwatch, a company that specializes in the recruiting, training and placement of U.S special operations forces veterans with companies seeking leaders with an Extreme Ownership mindset to build their ranks and dominate on their battlefields. Mike brings incredible combat leadership experience and business acumen to the Echelon Front Team, as well as unique insight and expertise on veteran transition and education programs.