Ms. Mogul™ Presents ROAR!® 2012 Women's Leadership Summit

Thursday, May 31, 2012 from 7:30 AM to 2:00 PM (CDT)
Event Details
What is Roar!®?
Roar!®  2012 is the gathering of women, uniting leaders for the purpose of impacting  "their" world with dynamic leadership from a "mind, body, spirit" perspective.  This forum equips and addresses the demands of the "whole woman" and her role as a leader.  Whether in politics or the PTO, boardrooms or bake sales, women are responding to the call of leadership, and this conference is the apex, the summit where leaders are coming to ROAR!®
Why Attend  Roar!®? 
Our annual women's leadership conference will be held, Thursday, May 31, 2012 at Houston Community College's District Office location, 3100 Main Street, Houston, TX 77002.  This year's theme is "Discover YOUR Unique Leadership Voice.  Impact Your World".  
The Roar!®  conference is an excellent experience for women leaders in search of real camaraderie, strategic business and philanthropic partnerships, and a network of "sister-leaders" who understand the brevity and responsibility of true leadership, and those who dare to achieve their personal definition of "greatness in leadership".
Who should attend Roar!® ?
We are  inviting Houston's businesses, leaders, and  interested parties to take advantage of this training and networking platform.  We are also extending an invitation to area college and university students to hear of paying and non-paying internship, and entry level positions.
A Few Features of Roar!® 2012:
 Professional Development during Roar!® Conference
Professionals attending will receive a Certificate of Completion from KMF Business Group for accredited professional development hours and Continuing Education Units (CEUs) .
Roar's® Lioness™ award.
This award is presented annually to a woman making a profound and indelible  impact on the social, educational, and business climate of Houston. The search will extend to a national and eventually internationally scope in the near future.    
Registration is $25.00.  Paid admittance includes catered lunch, conference packet, *free parking in garage, and one-year complimentary membership to The Global Mogul Center for Leadership and Development of Women.
*Free parking on levels 7 and 8 for conference.
_____________________________________________________________________________________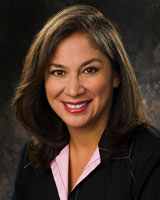 Ms. Cynthia Cisneros, VP Community Affairs
KTRK Channe 13, Houston ABC Affiliate
Roar!® Lioness® Leadership Award, Recipient and keynote speaker.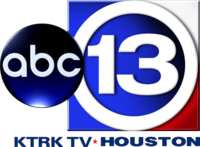 ________________________________________________________________________________________________________
Roar!® Celebrates
CAROLYN CAMPBELL
(Photo unavailable)
Formally of KHOU Channel 11, now news anchor with
NEWS 92.1 FM.
LEGACY LIONESS ® AWARD RECIPIENT.

___________________________________________
Chairidee Smith Presents
Ms. Mogul's™  Roar!®  2012 Women's Leadership Award for Academic
Excellence and Leadership Scholarship
Recipient:
 CONGRATULATIONS!
Julie Jared Rodriguez, Class of 2012
Chester W. Nimitz Senior High School
National Honors Society

___________________________________________________________________________________
CONFERENCE PRESENTERS:
Cloris LaRue, Poet/Writer
HERStory
Official Poet Laurete for
Roar!® 2012 Women's Leadership Conference
 
---
Featured Conference Sessions:

  Session:  Collaborative Roar!®  – Forming Strategic Partnerships for Success  
Ms. Denise Hamilton, COO of the Greater Houston Women's Chamber of Commerce - Facilitator
Session Synopsis:  This session will coach you in how to creatively and strategically partner with individuals and entities who would not necessarily be your "first line responders", as well as how to best maximize the partnerships you currently have to expand products, services, and scope in business.
  
 
  Session:  YOUR Unique Roar!® – Public Speaking for Leaders
Ms. Pam Terry, COO of Powerful Women International - Facilitator
Session Synopsis: This session is designed to give leaders tools in projecting confidence during public speaking  opportunities as well as how to "effectively close the deal" with fellow leaders.
 
  Session:  Cougar Complex – Image Consulting for Leaders
Ms. Thomasina Jones Burns, CEO of Styles for Life Consulting Firm - Facilitator
Session Synopsis: Look your best.  Feel your best. This session is designed to help you remain polished, fashionable, and "current" in your "image" and in fashion trends for business leaders.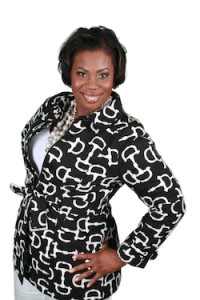 Session:  ROAR!® your BRAND - Whatever You Do BRAND You!
Ms. Michelle Harden, Author of Whatever You Do BRAND You!
Host, Kingdom View Talk Show - Facilitator
Session Synopsis:  Develop a strong brand that influences its target audience and works overtime to engage those who may not have been targeted at all. Develop a brand that self-promotes, stimulates a unique experience, breathes loyalty, and offers consistency in the quality of the service it offers.
Session:  Money Matters for Leaders – Fund Your Roar!®
Mrs. Rhonda Hollins, Co-Vice President of HBW Hollins Financial Group, LLC - Facilitator
 Session Synopsis:  Find creative and strategic ways to fund your business and philanthropic  ventures.
________________________________________________________________________
EXHIBITORS.  EXHIBITORS.  EXHIBITORS.  EXHIBITORS.  Business owners, connect with consumers and decision-makers.  Space is availabe now for only $40.00  Reserve your space today!
http://exhibitorsforroar-auto.eventbrite.com/
Go to www.chairideesmith.net  for speakers, conference and registration information. 
Corporate and individual sponsors are welcomed.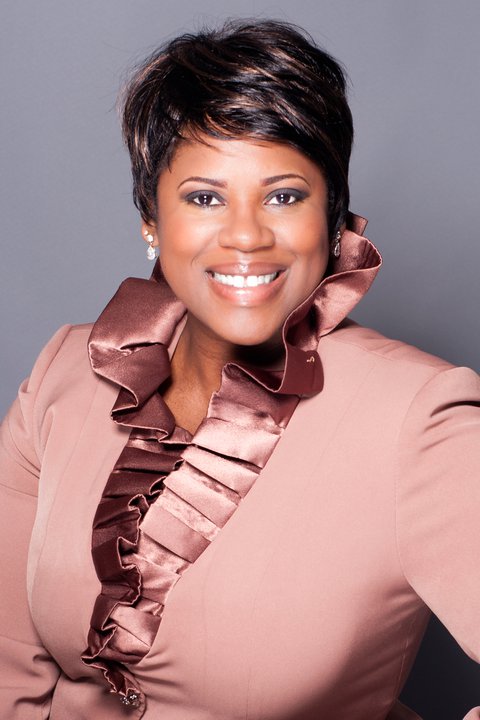 Chairidee Smith, Ms. Mogul
Roar!® 2012 Women's Leadership Conference Host
President and Founder, KMF Business Group, LLC/
The Global Mogul® Center for Leadership and Development of Women 
When & Where

Houston Community College
3100 Main St # 1000
Houston, TX 77002


Thursday, May 31, 2012 from 7:30 AM to 2:00 PM (CDT)
Add to my calendar