Description
COME OUT TO BOOK LAUNCH & BUSINESS NETWORKING EVENT!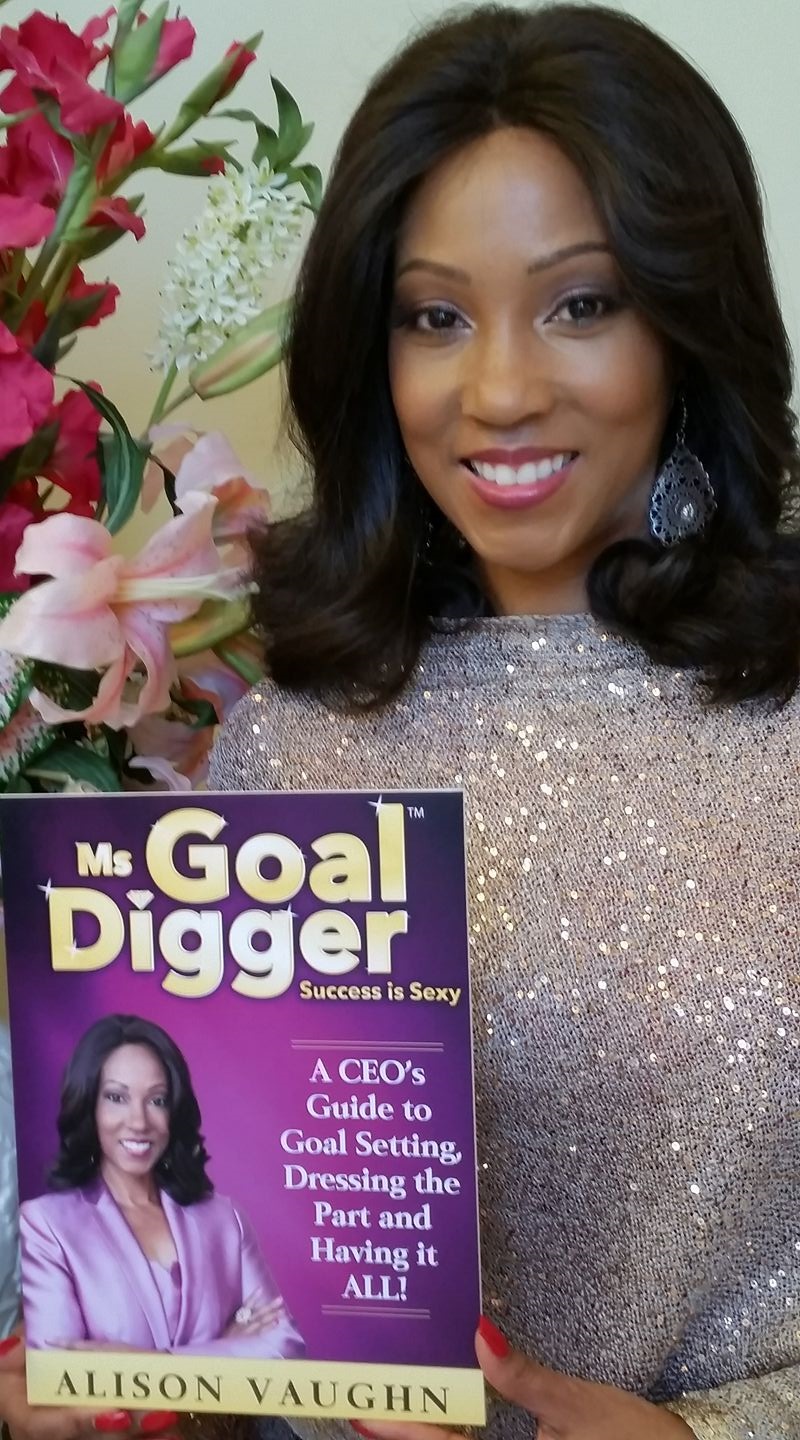 Ms. Goal Digger: Success is Sexy! is a tell-all guide for today's businesswoman who wants to get what she wants for herself, by herself. While the world may define success in dollars and cents, this book teaches women how to work smarter, not harder.

In this book, you will learn:

• How to network to increase your net worth
• How to develop a millionaire mindset
• How to act, speak and dress like a CEO
• How to set strategic goals and plans of action
• And more!
While many may define sexy as miniskirts, makeup and stilettos, this book teaches that true sexiness starts with a mogul mindset.
Ms Goal Digger, Success is Sexy!
By Alison Vaughn
ISBN: 978-1542506014
Pages: 122
Price: $15
Endorsed by: Shaun Robinson, TV Personality & Author,
Carole Gist, Miss USA 1990,
Camille Walker-Banks, Executive Director Goldman Sachs-Detroit
&
Gail Perry-Mason, Financial Guru & Author
---

ABOUT THE AUTHOR Alison Vaughn, a Michigan State University graduate and a graduate of The Women's Campaign School at Yale University, she serves as the award-winning CEO of Jackets for Jobs, a Detroit-based non-profit organization. For more than two decades, she's worked diligently to cultivate the success of others through etiquette and grooming tips, as well as providing professional clothing to job seekers.
A Goldman Sachs Scholar, she has secured millions of dollars for her company and is committed to sharing her first-hand knowledge with other business owners—allowing them to maximize profits and partnerships.www.AlisonVaughn.com

Host:
Ms Goal Digger Team
313-579-9160
Ms. Goal Digger: Success is Sexy! is also available on Amazon: https://www.amazon.com/Ms-Goal-Digger-Success-Dressing/dp/1542506018/ref=asap_bc?ie=UTF8
Questions or want to interview Alison: alisonvaughnspeaks@gmail.com or contact Pam Perry, PR