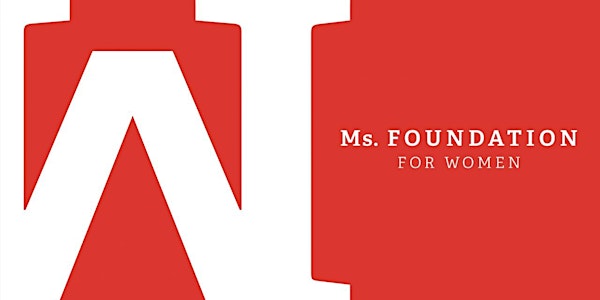 Ms. Foundation Grant Application Webinars
Please join us for one the two webinars offered for overview and Q&A session on the Ms Foundation's Grant Application.
About this event
Greetings!
The Ms. Foundation for Women is so excited to announce that we are deepening our commitment to the South AND the leadership of Women and Girls of Color (WGOC). This strategic approach embodies our values and desire to create change in an area where there is both great need and opportunity learned from the Pocket Change report that WGOC in Southern region receive the least philanthropic funding while leading vital, innovative work. Our initial grantmaking of $1,000,000 will support WGOC-led organizations in these 14 states: Alabama, Arkansas, Florida, Georgia, Kentucky, Louisiana, Mississippi, North Carolina, Oklahoma, South Carolina, Tennessee, Texas, Virginia, and West Virginia.
WGOC represent the future of this country, demographically, are pivotal frontline leaders and organizers in powerful social change movements. We've learned it's important to name WGOC, track funding to them, and work to increase it. Therefore, we will share our learnings to increase the knowledge of the philanthropic sector and encourage our peers to direct more resources to WGOC.
We are looking forward to meeting new organizations, leaders, and work unfamiliar to us with this open call. We hope that you will share our RFP far and wide. Please join us for our informational webinars to learn more about the leadership and work we hope to engage.
Webinar dates: December 10 and December 17, 2020, 3:30 pm - 4:15 pm EST
Link to RFP page on our website: https://bit.ly/MSsouth
Please contact Ms. Program Officers Coya White Hat-Artichoker (CWhiteHat-Artichoker@ms.foundation.org) or Samantha Franklin (sfranklin@ms.foundation.org) with any questions. We are more than happy to be of assistance.