Description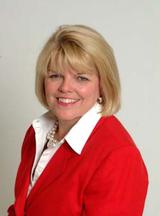 Instructor - Patti Ketcham
Registration Fee - $149 (until 07/06/2019)
Late Registration - $179 (after 07/06/2019)
(Click "Get Tickets" link above to register)
Registration Opens at 8:30 am
Please note that there will be no refunds for cancellations made less than 72 hours before the event, excluding weekends and holidays. There will also be a $25 fee assessed for any no-show.
This course is approved for 6 hours of Alabama CE.
This course is eligible for 6 hours of GRI elective credit.
When military staff and their families relocate, the services of a real estate professional who understands their needs and timetables makes the transfer easier, faster, and less stressful. This certification focuses on educating real estate professionals about working with current and former military service members to find the housing solutions that best suit their needs and take full advantage of military benefits and support.
In order to receive the MRP Certification you must also complete two one-hour Webinars and submit an application along with a $195 application fee.*
*Please note, this certification is optional.