Location
The Mets Centre
3861 Olympic Blvd.
Erlanger
Cincinnati, OH 41018
Description

Hello MRMW go-er and hello Cincinnati!
Whether you're an epic MRMW conference delegate, or a local Cincinnatian you're invited to two delightful summer evenings with your research colleagues! And tickets are free, so get in quick!
Presented by a partnership of the U.K.'s own Research Mafia, global network NewMR, and industry blog site Research Access expect two evenings that you can really sink your teeth into.

So, what can you expect?

17th July 7pm-10pm
MRMW Welcome Party - Max of 150 available
The Bistro at The Courtyard Cincinnati Airport - Sponsors: Survey Analytics and GreenBook

A relaxing evening in the delightful Courtyard Cincinnati Airport Hotel (just 400yds from METS Centre). There'll be light snacks and refreshment available, all enjoyed amongst good company will be had as we usher in what is due to be a fabulous conference. Don't miss this great pre-event networking opportunitiy. Oh and don't forget, it's free!


18th July 7pm-10pm
Receptions Erlanger, 1379 Donaldson Road, Erlanger, KY 41018
Gold Sponsors: Hotspex and K.L. Communications | Silver Sponsors: GreenBook amd Gen2
Just 300 places available, and with a sellout 300 strong conference - tickets are due to fly out! And again, it's free!
The meatier of the two evenings (literally), hope on a complementary shuttle service from the METS centre, step out and refresh yourself in the wonderful Receptions Erlanger. What's involved? Complementary cocktail, 2 hour free bar, Cincinnati BBQ - need we say more? Another fantastic opportunity to chat, make connections, and have fun, book your free place now!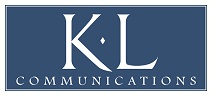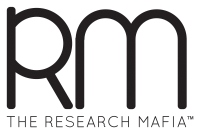 Stay tuned for updates on both of these unmissable free events.

For more info please email theboss@researchmafia.com or visit the MRMW Website for more info on the conference itself and accomodation.

The conference is presented by the mighty Merlien Institute and the glorious Greenbook. Welcome to MRMW Cincinnati 2012.