Description
The purpose of this event is to equip local churches with theological and practical skills in reaching and making new disciples of Jesus Christ. Breakout sessions will cover evangelism to children, youth, young adults, and adults. A church wide follow up with a study of "Meet the Goodpeople: Wesley's 7 ways to share Faith," will be the practical follow up for those churches that attend the workshop.
Questions?
Mississippi River District Office of the United Methodist Church
121 Behrens Street, Suite 2, O'Fallon, IL 62269
618-622-3072
Speaker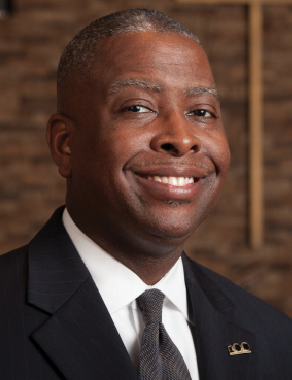 Rev. Troy has been the Senior Pastor of St. John's since July, 2015. Prior to that he was the Associate Pastor of Christ United Methodist Church in Fairview Heights, Il. He has also served in churches in Northern Illinois, Ohio, Michigan and Georgia. Troy is a 1995 graduate of Garrett-Evangelical, obtaining a Master of Divinity degree, with an emphasis on the African-American church. Troy is married to his college sweetheart, Emma. Together they nurture their daughters Taylor and Autumn, and endeavor to serve God faithfully.


Schedule
Gathering in Sanctuary: 1:30 – 1:45pm
Breakout Session #1: 2:00 - 2:45pm
Break: 2:45 – 3:00pm
Breakout Session #2: 3:00 - 3:45pm
Worship Celebration: 4:00 – 5:00pm
Sessions
Evangelism Through Preaching
Evangelism Through Faith Sharing By Laity
Evangelism: Reaching Young Adults and Families
Evangelism: Reaching Children
Evangelism Through Missions
Evangelism Through Trustees
Effective Communications Online and Outloud