Mr. Mission Competition

Tuesday, May 29, 2012 from 8:00 PM to 11:00 PM (PDT)
Event Details
Think of the last time you saw a guy walking down the street and thought to yourself,
"Is that a mustache or a dick under his nose? Maybe it's both..."
Remember the jubilation, the joy, the moisture even, in that moment?
Now. We bring to you, the distilled versions. The extract of the Mission. The non-reconstituted Mission concentrate (with pulp). In one place. One night. One competition to determine who will be...

MR MISSION COMPETITION

The Candidates
---
Naveen Agrawal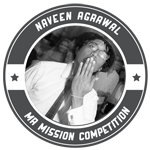 Born with a garage-sale restored Victorian-era spoon in his mouth, Naveen has spent twenty-three years refining his tastes for the titillating.  When he escaped from his birthplace of Los Angeles, a town that reeks of nail polish and silicone, he knew he had found a home in San Francisco.  He enjoys long, shirtless strolls through Dolores, rediscovering his spirit of existentialism at yoga to the people, and cultivating his collection of shawls. Before settling in the Mission, Naveen was a semi-pro bocce ball athlete and a part time philosopher (not yet published).  The three most important things in his life are his hair (and associated products), knit ties, and honesty.  When he's not working for a San Francisco dotcom, he's usually organizing charity bike rides, shopping for organic fair-trade local couscous at Bi-Rite, or reading Neruda aloud at 16th St. BART.  Although no hipster, he sure can make your hips stir.
---
Cody Frost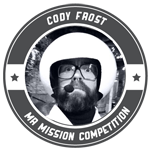 A gentleman at the fine young age of 32, Cody lives, works, laughs, bikes, drinks (a lot of) coffee, sits on benches, relaxes at parks, creates art and installation pieces, and laughs in the Mission.  In addition to being an excellent human specimen, Cody is conscientious, thoughtful, hilarious, and has excellent choice in eyewear and facial hair.  A dreamer, a seeker, and a screen print maker, ladies and gentleman (queer and straight) would be fools not to befriend such an upstanding dude.
---
Corner Store George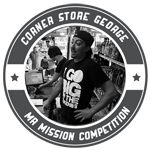 Corner Store George doesn't just work or live in the Mission. If you ask him, he IS The Mission. He's lived in the Mission for over 20 yrs. He rarely leaves the neighborhood. If George's phone dies and you need to contact him, he's either at Rhea's, the Phoenix, or his apartment. Everyone knows him as CSG. He's kind of a local celebrity. George is undoubtedly a tough guy, but ask any of the pretty bartenders at his regular haunts and they'll tell you he has a sweet side. Lastly, he can single handedly drink a fifth of Hennessy on any given night. 
---
Michael Thomas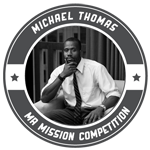 Originally from Los Angeles, CA and was involved in most areas of the city including Inglewood, Santa Monica and The Mission's sister city Echo Park/Silverlake. Pre- Med student and all around spaztastic Gentleman who enjoys cycling (alley cats, jousting, bike party, bike building and bike polo), boxing, basketball and getting my zen on with some awesome yoga. When the sun is out of course I'm at Dolores Park putting the squeeze on rookies @ the basketball courts or rolling a spliff and enjoying an IPA while practicing wheelies on the grass. When the sun decides to rest on this side of the world I'm either @ Kilowatt shooting pool and talking shit, 21st and shotwell playing polo with the rest of my nerds, or on a maniacal dance party rage @ Beauty Bar or Skylark. My favorite bars are Dear Mom (always getting bartender love!) Pops, Benders and Dr. Teeth when I want to chill. I have acquired many nicknames throughout my life, my mother called me gorgeous, friends in high school called me french fry, my cycling crew in L.A called me Pretti. Ugli., but now I like to go by Don Cornelius :).
---
Joey The Cat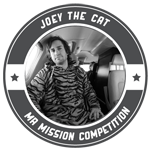 Joey Mucha aka Joey the Cat is a National Skeeball champion who has been living, working and playing in the MIssion for the last four years. After moving from Bernal Heights, he now calls the inner Mission his permanent home. You can usually spot Joey by his 3-piece custom tailored tiger suit or his green and gold fixed gear bike...If you're lucky you might see him riding bike and wearing the cat suit at the same time. It's not all Skeeball and cats though, you'll also find him shooting pool at Dear Mom or playing ping pong at the Secret Alley. He's a Mission gamer to the core.
---
Wildcard Candidate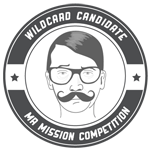 The Wild Card Candidate will be a surprise drop in out of Nowhere who has been cooking up his tricks, rallying his posse and raising his funds in the back alleys and secret tunnels of the Mission.  Waiting for the right time to storm the competition and break down the walls.  The Wild Card Candidate awaits his dramatic entrance.  
---
***T-shirt package to fully show your support for the Mission and your candidate of choice.*** Pick up your shirt at the event with your "Bonus Pack and Admission" ticket purchase. 
Chickity checkkk yourself...and picture this: A grip (mucho) of washed-up champions struttin' their Sunday best (PBR's, dank shades, etc), feverishly consuming bacon-wrapped hot dogs, dramatically crafting latte art, sporting enough facial hair to make dollarshaveclub.com (go to this website NOW) surpass Apple's market cap, vegan shoe modeling, poetic regrets and yes, the awkward Dolores Park swimwear/leisure wear category (teabagging is in, so gain some street cred already). That's right, it all comes down to an intense, overdramatic set of SKILLS CHALLENGES to capture the emotions, minds, and pants of 3 judges and a crowd rowdier Taqueria Cancun at 2am.
All in the name of raising money for the Leukemia and Lymphoma Society. That's right, all the money goes to fight those diseases that suck for realz. Also, we get to show those fools over at the Mr. Marina contest what a real neighborhood brings to the table. Ya hurrdd.
What does the champion receive? Apart from enough fame to sign a book deal, Mr. Mission will be celebrated by local digs in the form of: 
As we used to say at the monkey bars circa naptime: Be there or be square.
Join the pre-partay on twitter @MisterMission #mrmission
Support your candidates today!  
When & Where

Elbo Room
647 Valencia St
San Francisco, CA 94110


Tuesday, May 29, 2012 from 8:00 PM to 11:00 PM (PDT)
Add to my calendar
Organizer
All proceeds from the event will benefit the Leukemia Lymphoma Society in support of the fight against blood cancer.