About this Event
Mr. B - The Music of Bill Bruford and Beyond
Jay Dittamo, Dave Fields, Kendall Scott, and Vince Puryear have teamed up together to pay homage to progressive rock legend Bill Bruford and beyond. Mr B is fusion music from the 70's and 80's that "the guys" have recreated. Mr B will delight any progressive rock-jazz listener.
Legendary drummer and band leader Jay Dittamo has played with an array of legends such as Jimmy Webb, Chuck Berry and Willie Colón and is the driving force behind Mr B. Jay roots include playing Frank Zappa's music around the globe.
Fodera Guitar artist and NY Blues Hall of Famer Dave Fields has toured throughout the world with his blues-rock and beyond band and has performed with the likes Anthony Jackson and Steve Jordan just to name a few.
Kendall Scott is a founding member of the funk rock group Cypha'z God'z, Kendall now spends his time performing with various artists and scoring indie films. Kendal has also performed the music of Frank Zappa worldwide.
Vince Puryear has jammed with Stanley Clarke, Kevin Eubanks, and Jane Getter and is a graduate of the prestigious Berklee school of music. Vin cites influences by Jaco Pastorious, Stanley Clarke and Larry Graham.
http://www.fieldsmusic.com | http://www.davefields.com
NYC contributor Big City Rhythm & Blues Magazine.
Dave Fields proudly uses FODERA GUITARS, D'ADDARIO STRINGS, RED PLATE AMPS, ASTEROPE, HOLLOW POINT and ROCKY MOUNTAIN SLIDES.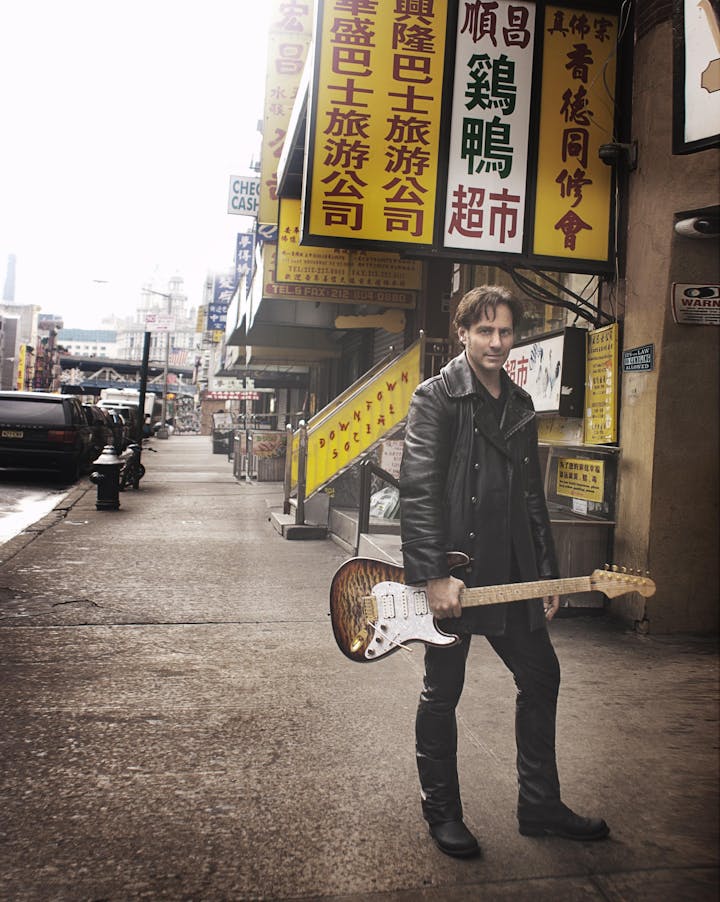 Dave Fields
Dave Fields live is an electrifying experience of either a power trio (guitar, bass and drums) or a quartet (guitar, bass, B3 organ and drums). Dave Fields soulful singing is punctuated with a performance of guitar virtuosity, blues, rock and beyond. His song writing stylings will keep you reeling as well as his power as an entertainer. Each performance is unique unto them selves and is a scintillating, mind bending, uplifting event.
$12 in advance, or $15 cash at the door
$5 Food & Beverage Minimum collected in cash at door for all ages under 21; Voucher redeemable in restaurant.
Performers
Date and Time
Location
Refund Policy