Description
Spend time this June in Ft. Lauderdale, Florida learning valuable lessons in business operations, marketing, and instructor training from leaders in the martial arts and fitness industries!
Our vision is to be the acknowledged leader and preferred partner in helping our clients succeed in the rapidly evolving martial arts industry. In our mission, we believe that everyone has vast untapped potential and that ordinary people can create extraordinary results. The intrinsic energy for change comes from our clients and is fueled by our partnerships. We focus on making an exceptional difference through what we know best.
Get more information and see vendors, speakers etc. from the 2017 east coast event at www.mpowersummit.com
More details coming soon.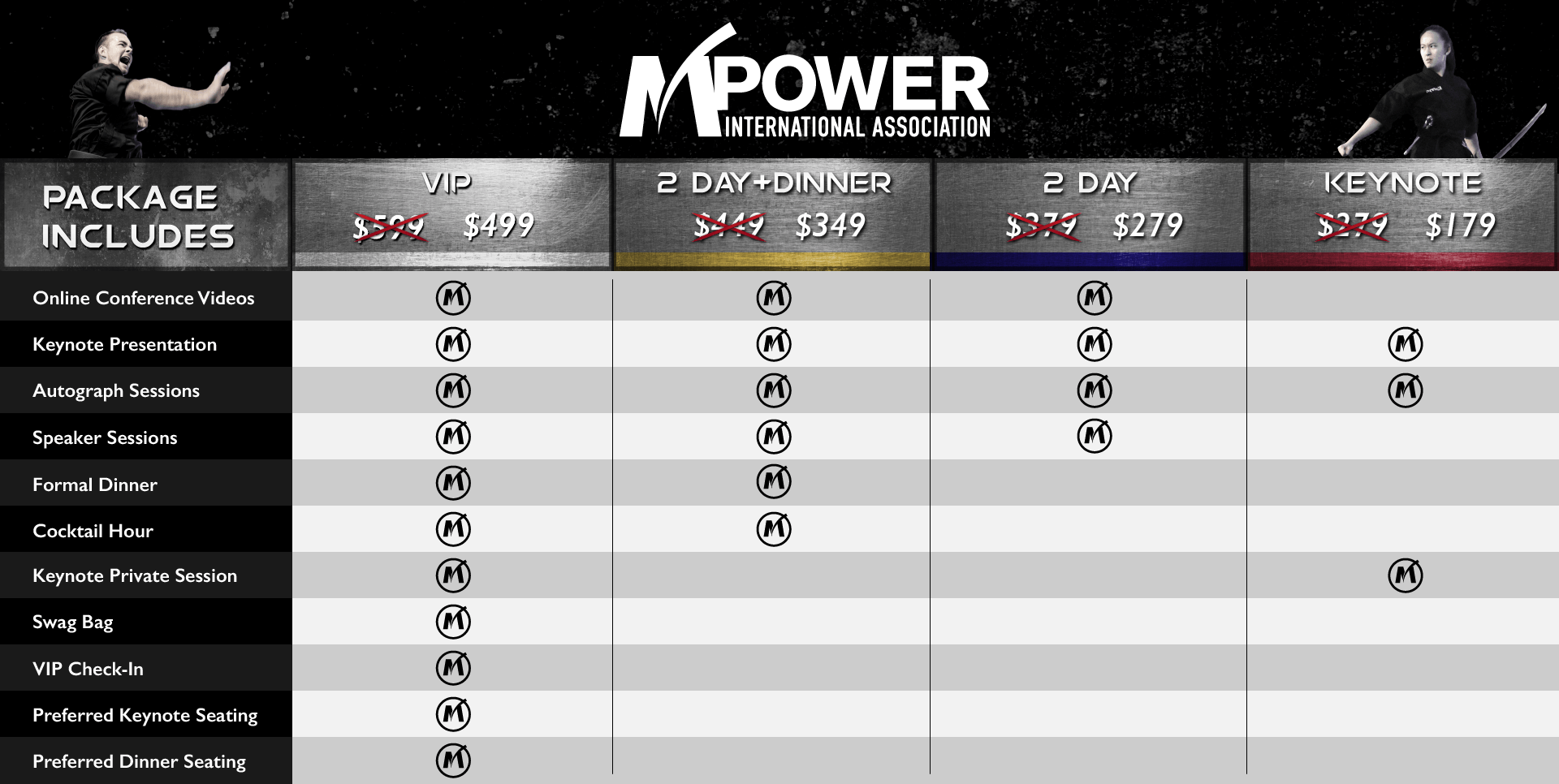 Take advantage of discounts on your hotel room by booking with the MPower Summit room block.